If you're in search of a powerful and user-friendly OBD2 software, look no further than ScanMaster.
In this comprehensive review, I'll be exploring the features of ScanMaster and giving you my honest verdict on whether it's the right software for you.
Let's dive in!
Quick Review
ScanMaster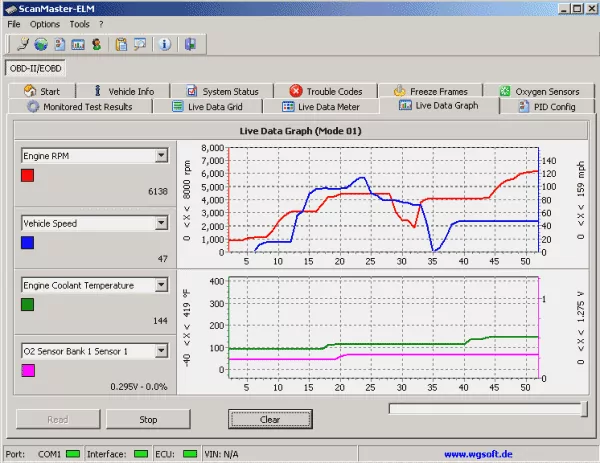 Price: $0
ScanMaster is a user-friendly and efficient software for easy and accurate diagnosis.
If you are looking for OBD2 software that can help you scan basic codes, this software is worth trying!
Pros
All system diagnostic

Live data function

Useful DTC search

Actuator test function
Cons
Take time to familiarize with the interface

Slow scanning speed

Small DTC search and icon
Vehicle Coverage
The software supports all OBD2 vehicles. This includes all OBD2-compliant cars and light trucks.
However, compatibility may vary depending on the specific make and model of the vehicle. 
For example, there are limited specific functions for Asian vehicles such as Nissan and Toyota.
Use this link to check ScanMaster vehicle compatibility: https://obd2-elm327.com/elm327-compatible-cars
Interface
ScanMaster software is designed to be the best user-friendly scanning program; even inexperienced users can navigate comfortably.
See ScanMaster interface below: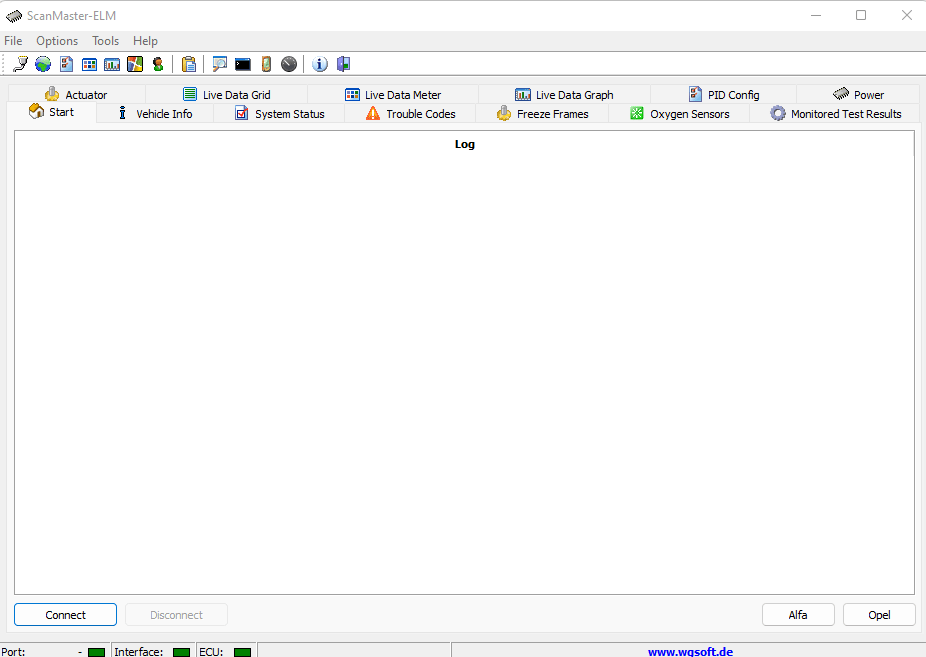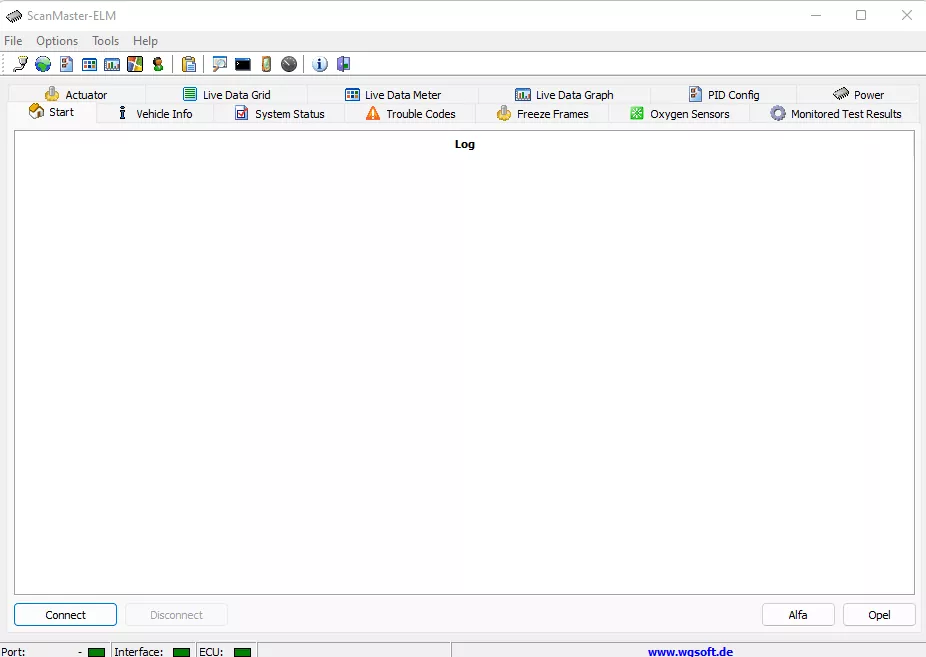 It is simple to find the information you are looking for.
As you can see, the main menu display has options such as:
trouble codes,
live data graph,
actuator,
vehicle info,
system status,
PID config
and O2 sensors.
Here is the interface of the live data function: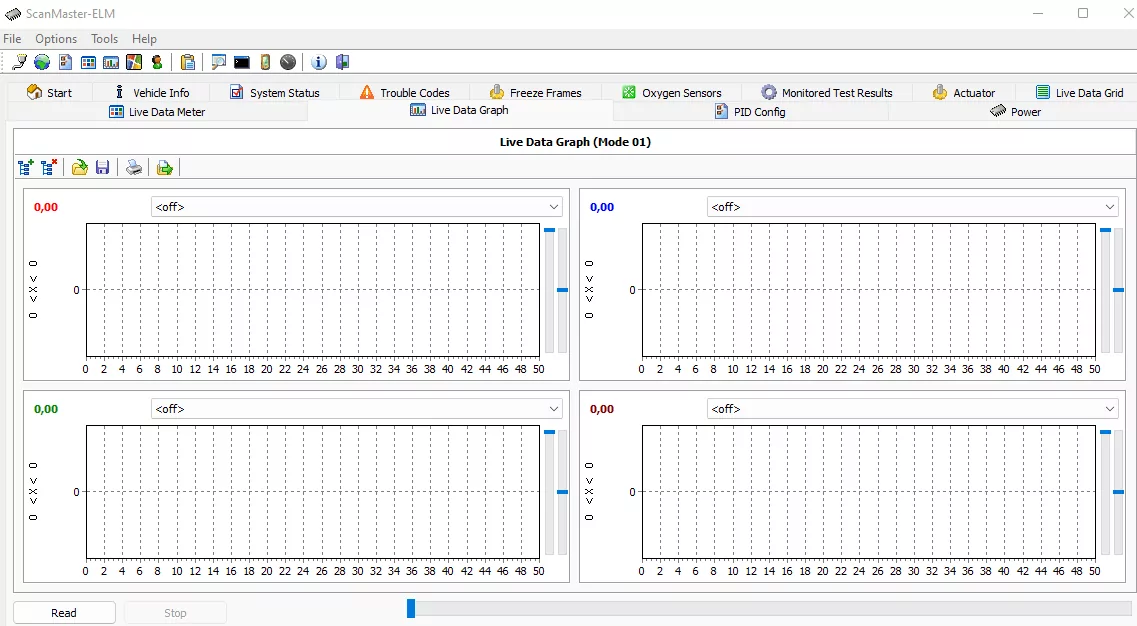 It's not customizable but it allows you to see 4 parameters at the same time.
However, the software may be challenging for those unfamiliar with diagnostic scanners. 
For example, it will take you time to find certain functions such as DTC search or Dashboard with gauges.
The icons are small; therefore, it's not easy to spot – see the picture below: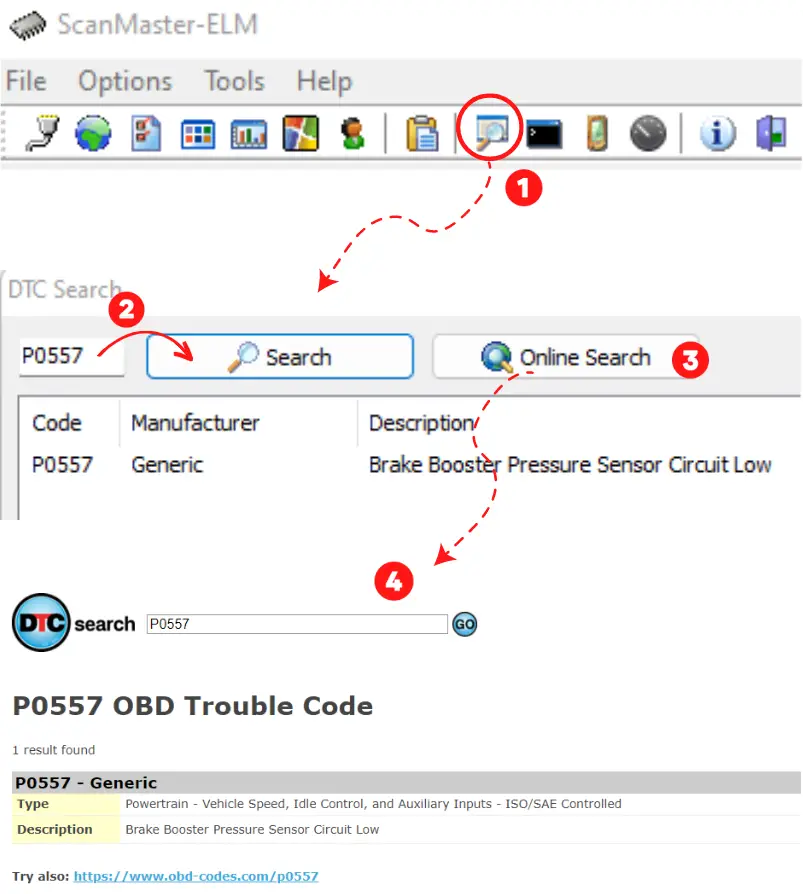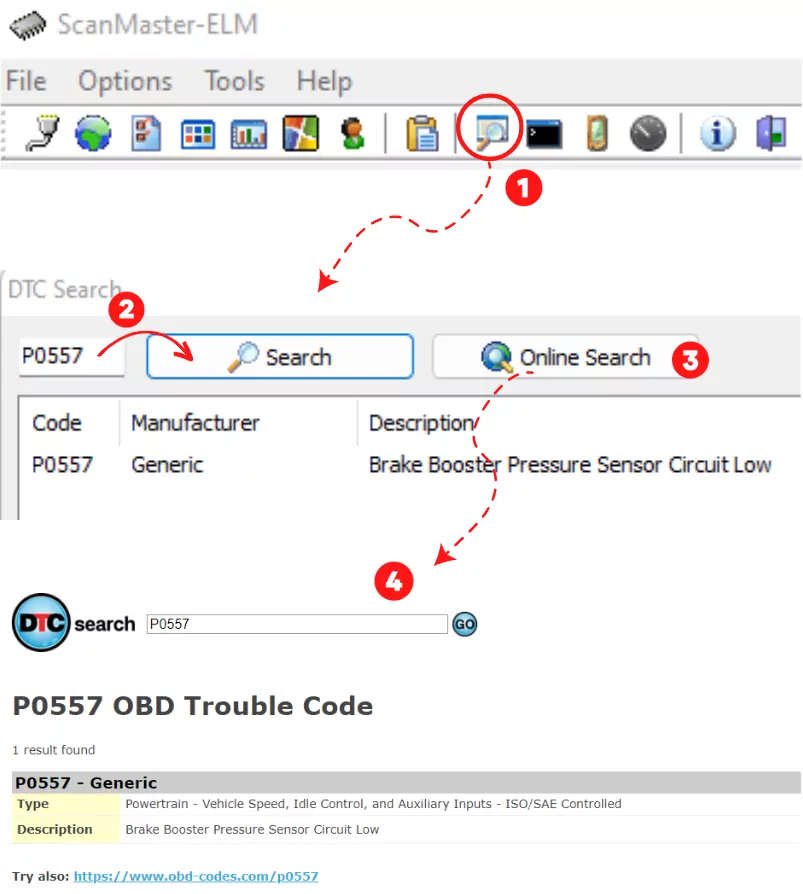 Performance
1. Quick trouble code reading
The software is able to connect to OBD2 devices quickly and read, analyze then clear codes. You can pull stored, pending and permanent codes.
On some occasions, permanent codes are not displayed.
Using the ELM327 Bluetooth adapter, I managed to identify and clear error codes for catalytic converter problems on a 2012 Honda.  
Important note: To clear codes, first fix the issue on your car and turn on the ignition. Ensure that the engine is off.
2. Very useful live data function
Information collected from live data is very important.
It's helpful in tracing the origin of problems by revealing faulty parts and correcting error codes.
You will save time and money by identifying your vehicle's problem straight away rather than guessing. This way, you can easily fix your vehicle and avoid unnecessary costs.
Below is an actual image of the live data function: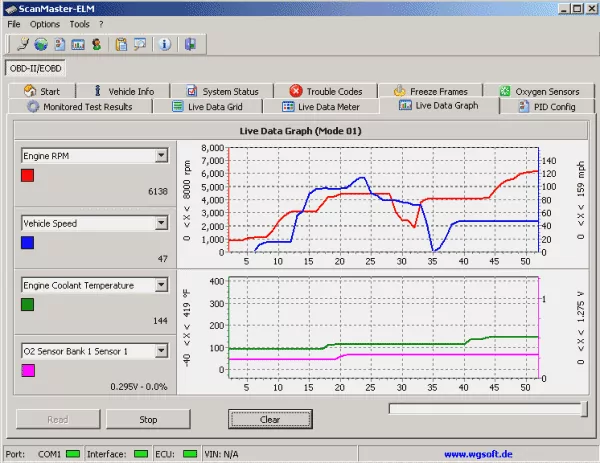 3. Impressive actuator tests
With this feature, you get extensive and additional analysis to help you pinpoint your car problems accurately with ease through active tests.
Note that this is only possible on vehicles whose ECU supports mode 8.
At $20, you can buy an ELM327 USB adapter and utilize ScanMaster to narrow down your vehicle's problems for easy fixation.
4. A little bit slow when starting up
Using Windows 11 operating system, I noticed that the software doesn't open immediately when you double-click on it.
I have to wait for 10-20 seconds before it responds.
How To Set Up?
Installing ScanMaster can be tricky and time-consuming if you don't know the right place to download it.
But don't worry; I have shared tips below to help you download and install it on your laptop/desktop.
Download Software and KeyGen tool for free here: https://obd2-elm327.es/scanmaster-windows.
In case you can't find the password to unzip the file, it is: obd2-elm327.es.
Please remember to turn off antivirus and security protection, as they might delete the KeyGen tool as it's considered harmful.
Additionally, you can follow this video guide and install ScanMaster in a minute:
Key Takeaway
ScanMaster is a diagnostic scanner program recommended for car owners who want better insight into their vehicle's performance.
I highly recommend this good software for car owners, DIY enthusiasts to diagnose your vehicle accurately and fix problems quickly.
---
Recommended Adapters
You can either buy an ELM327 Bluetooth or USB adapter to combine with ScanMaster.
Check my recommended adapters below:
#1. OBDLink CX: Affordable Bluetooth adapter for ScanMaster
The OBDLink CX is an affordable Bluetooth adapter that's perfect for ScanMaster.
It's compact and easy to use on the go.
Plus, it can also be used with the OBDLink OBD2 app on your phone, making it incredibly convenient!
Check OBDLink CX's latest price now:
#2. OBDMONSTER ELM327: Cheap USB adapter for ScanMaster
If you're a car newbie and looking for a low-cost scanning and fixing solution, the OBDMONSTER ELM327 is a great option.
This USB adapter is much cheaper than the Bluetooth one and provides a more reliable connection.
It's perfect for DIYers who want to diagnose their vehicle without spending a lot of money.
Check OBDMONSTER ELM327's latest price:
I hope this overview of ScanMaster software has been informative and helpful.
If you can't run the KeyGen to access the registration key, send an email to [email protected] for help.