Keeping a car in top shape is no easy task, but the world is full of enthusiasts who love nothing more than spending a weekend under the hood. This site is for you.
---
Table of contents:
---
What Do We Cover?
We put together Diagnostic Tools and Auto Repair Guides that answer every question you have about onboard diagnostics (OBD), repair procedures, tools, and replacement parts.
We've covered Diagnostic & Testing Tools such as code readers & scan tools, key programmers, OBD2 software, OBD2 apps, automotive oscilloscopes, and TPMS tools.
We use our experience and expertise to benefit you. Our desire is to make sure you're able to make the right choice for your car, every time, to meet your need and solve the problems at the best price.
Of course, there are also many people who just want to be able to stop paying a mechanic every time the check engine light comes on. While there are some things that just can't be repaired at home, no matter what, we love helping people learn more about how the car works and how to keep it working. That's why we try to write our Auto Repair Guides in a way that's easy to understand, no matter how experienced or inexperienced you may be.
Our Mission
Our goal is to help you avoid costly repair bills and keep your car running smoothly for years. With the right information, we think anybody can fix more car problems than they realize.
Whether you're having TPMS problems or you just want to know why the check engine light is on, we want to help.
We do the hard work of testing each tool to see how well it works so that you don't have to. We outline exactly how to perform repairs, because we've done them before. Instead of paying someone to fix your car, we teach you how to do it yourself, and we give you a detailed guide on which products you'll need to fix it.
How Are Things Curated?
We refuse to recommend a bad product. We stand behind every product we recommend, and that means we have a rigorous review process. The last thing we want is to tell you to buy something that turns out to be a dud, whether it doesn't work at all or it's just overpriced.
To make sure that no low-quality products slip through our review process, we're careful to make sure that nothing low-quality slips through the cracks. If we recommend something, we stand behind it.
Here's why you can trust us:
We actually try the products. Our reviews aren't based on what other people say, they're based on firsthand experience with the products. This way we know for sure what we think about it, and we don't have to worry that someone else might have recommended it because of an endorsement deal, or a lack of experience.
We're experienced car guys, mechanics and technicians. We know how to evaluate these parts and spot dubious advertising claims, and we can tell right away if something isn't working the way it's supposed to, or even if it simply doesn't work as well as a different brand.
We're unbiased. We don't work for a manufacturer, and we don't have deals with any of them either. Our product reviews and repair guides at completely honest, and we won't recommend anything to you unless we think it's the right choice.
Reviews from real users are part of our evaluation. We try everything, but we don't discount the experience of others. It may be that a product we find easy to use is a terrible choice for someone with less experience. We take user reviews into account.
We look at brand reputation, not advertising. Brands with good reputations make good products, period. Nobody thinks highly of brands that make cheap stuff. We also look at the sales information. People don't buy bad products over and over again. If a product sells well, it's a good indication that it's worth your money.
It's important to us that you have all the information you need to buy exactly the right product. We'll only recommend products that we've tried, that sell well, and that we know will work. You can trust that any product we recommend will get the job done.
Editorial Process
Our goal is to create the best possible content for you. We don't want to stop at product reviews, we want to be your most trusted resource for car repair information. In addition to product reviews we post repair guides and informational articles, and that's where we think our expertise really becomes important. Our experience means that we know cars like the backs of our hands, and we want to pass that kind of knowledge on. If our articles aren't easy to understand, then we failed.
Transparency matters, too. All too often, information on car maintenance isn't trustworthy, and it can feel like websites or body shops are trying to manipulate you into buying things you don't need. We don't ever want you to feel that way when reading our site. So, here's everything you need to know about how we put together our articles.
OBDAdvisor.com's Diagnostic Products Testing Team
We are the OBDAdvisor.com's team of product testers, an important part of OBDAdvisor.com's Team.
Providing the truth about the products is our mission.
We are responsible for using and testing diagnostic tools reviewed at obdadvisor.com.
Our team members will base on the product descriptions from the manufacturers/sellers to test if the scan tools works as advertised.
Then, the tester will discuss with the writer to make sure that all the key things about the scan tools are included. No misleading information is allowed in our reviews.
All are true and based on our time-consuming practical testing!!
Meet our team members below:
1. Jack Gannon – Diagnostic Tool Tester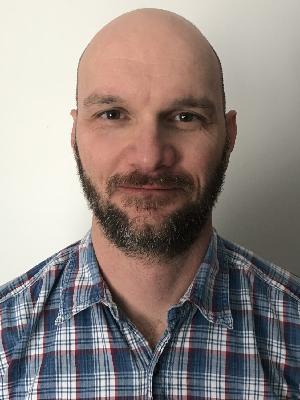 Jack Gannon is hailing from Omaha, Nebraska.
As a seasoned ASE-certified auto mechanic for the past 15 years, he is working as a mobile auto technician with a focus on diagnostics, programming, and ADAS calibrations.
Throughout his career, he's had the opportunity to work in both dealership and aftermarket shops, further expanding his expertise in the field.
Below comes Jack's working experiences:
Feb 2022 – Present
Worked as an Automotive Technician at Elitek Vehicle Services in Farmers Branch, Texas.
Working at shops on-site to perform ADAS calibrations.
Use all major makes factory scan tools to diagnose and program vehicles for module replacement programming, updating software, and diagnosing vehicle faults.
Performing wiring and connecting repairs/replacements.
Using available resources to ensure shops can maintain cycle rates.
Aug 2018 – Feb 2022
Worked as an Automotive Technician at Porsche Omaha in Omaha, Nebraska.
Came into a work place which had experienced high turn over. Worked to create an environment in which everyone can work together to accomplish work at a high level despite low job specific experience.
Aug 2016 – Aug 2018
Worked as an Automotive Technician at Woodhouse Hyundai Omaha in Omaha, Nebraska.
Became part of team that started a brand new dealership. Helped set a tone of a fair and open work environment. Got experinced with hybrid and Genesis models.
Mar 2015 – Aug 2016
Worked as an Automotive Technician at Baxter Hyundai in Omaha, Nebraska.
Nov 2014 – Mar 2015
Worked as an Automotive Technician at Christian Brothers Automotive
Nov 2008 – Nov 2014
Worked as an Automotive Technician at Auto Craft Incorporated in 13425 C St. Omaha, NE.
Watch videos by Jack below:
Connect: https://www.linkedin.com/in/jack-gannon-14690975/
2. Jeff Keen – Diagnostic Tool Tester
Jeff, comes from Louisburg, North Carolina, United States, is an experienced automotive teacher with a demonstrated history of working in the education management industry.
He's skilled in Operations Management, Automotive Repair, Customer Satisfaction, Instructional Design, and Team Building.
He is a strong education professional with a Automotive focused in Automobile/Automotive Mechanics Technology/Technician from Wake Technical Community College.
Find his industry experiences below:
Feb 2010 – Present: Full-time Automotive teacher at Franklin County Schools, Louisburg, North Carolina, United States.
Apr 1993 – Feb 2010: Full-time Automotive Technician for Chevrolet in Zebulon, North Carolina, United States.
1991 – 1993: Full-time Automotive Technician for Kings Auto in Raleigh, North Carolina, United States.
Aug 1988 – 1990: Full-time Automotive Technician for Sir Walter Chevrolet in Raleigh, North Carolina, United States.
Watch videos by Jeff below:
Connect: https://www.linkedin.com/in/jeff-keen-44025a3a/
3. Haakan Light – Diagnostic Tool Tester
Haakan comes from Isanti, Minnesota, United States.
He's an Automotive Diagnostic Technician and Training Specialist at Topdon USA.
Professional Summary:
A skill set and experience combination you will rarely encounter!
More than 15 years of excellence in the Automotive field.
3+ years of automotive management experience.
10+ years experience working as a technician on diesel and gasoline engines and sophisticated electrical systems.
6+ years providing technical training, troubleshooting, and writing technical articles, manuals, guides, and bulletins.
Sharp diagnostic skills.
Process-oriented thinking.
Builds relationships, and facilitates communication.
Strongly results-driven and goal-focused. Keenly observant.
Creates new structures, processes, and methods that increase productivity, sales opportunities and profit.
Motivated by providing the internal (and external) customer with a high degree of satisfaction. Generates trust quickly.
Teamwork oriented: Facilitates synergy between team members.
Thrives on change, variety, and pressure. Leadership through example and integrity.
Working History and Experiences:
Apr 2022 – Present: Manager of Training and Development at TOPDON USA in Rockaway, New Jersey, United States.
Jan 2010 – Present: Owner of Shotgun Diagnostics (Self-employed).
Sep 2020 – Apr 2022: Technical product specialist at DRiV Incorporated.
Nov 2018 – Sep 2020: Automotive Diagnostics Specialist at Identifix, Inc. / Solera Holdings.
Dec 2017 – Jul 2018: Full-time Service Manager at Golden Valley Tire Center in Greater Minneapolis, St. Paul Area.
Nov 2015 – Dec 2017: Automotive Diagnostics Specialist Automotive Diagnostics Specialist at Identifix, Inc. / Solera Holdings in Roseville, Minnesota.
Connect: https://www.linkedin.com/in/haakanlight/details/experience
Sample Successes:
At Identifix: Commended for focusing on process improvement and showing a high degree of responsiveness. Recognized for generating clear, logical, and rich technical articles and archives
At Ziegler: Spearheaded a program that leveraged the company's technical service division and emphasized attention to VOC to convert several large accounts from competitors.
At Ziegler: Acknowledged for generating clear, concise technical manuals, guides, and bulletins. Further recognized for creating an internal website to house and organize an extensive database of technical information.
At BSRO: Promoted twice in the span of less than one year, leader in in-store sales and profitability, effective manager of a large team of technicians.
At BSRO: Studied VOC and used historical and projected sales data to research and expand product offerings in order to increase sales opportunities, and improve customer satisfaction while improving profitability.
4. Tim Von Allgeier – Diagnostic Tool Tester
Tim is an ASE Master Automobile Technician and GM World Class Technician.
He is from Attleboro, Massachusetts, United States.
He's a self-motivated technician who successfully generates clientele through referrals from satisfied customers equipped with top-quality customer service skills and the certifications necessary to provide excellent auto repair services.
Tim employs great communication skills to relay complex problems to management, services advisors, and customers.
Work experiences:
Nov 2017 – Present: Full-time Service Technician at GM Motors in Massachusetts.
Aug 2016 – Nov 2017: Auto and Diesel Service Technician for Todd's auto repair at 29R West st. Beverly, MA.
Aug 2013 – Aug 2016: Service Technician at SPG Automotive Inc.
Connect: https://www.linkedin.com/in/tim-von-allgeier-183235aa/
OBD Advisor's Writers and Editors Team
Our team of authors focuses on creating clear, easy-to-understand content so that anyone can read our website and learn what they need to know.
Some of us are professional mechanics or technicians, others are car guys, enthusiasts who've spent years familiarizing themselves with the automotive industry, but all of us have expertise born of firsthand experience. Our authors are trustworthy because they work on cars day in, and day out.
We edit our content to make it easy and fun to read, without removing any important information. We want to be sure that you can understand every word we write, and that you enjoy reading it, too. It's important to us that even somebody with no automotive experience could use our site to learn how to work on their car.
No matter why you came to our site, we want you to leave with a deeper understanding of how your car works, and greater confidence in your own ability to diagnose and repair any problems that may arise.
Our team members are:
Randy Worner – Contributor
My name is Randy Worner.
I have been working on cars and trucks for almost 45 years.
For the last 36 years, I have taught Automotive / Diesel Technology classes for UTI, Snap-On Tools, Chrysler, Pepboys, Lone Star College, NAPA, and TBC Corporation.
I manned the technical assistance hotline for UTI and their Custom Training Group for 4 ½ years, Pepboys for over 4 ½ years, and TBC Corporation for 6 months. During my 10 years at Chrysler, we constantly fielded calls from technicians in the field.
I own a technical writing company known as Supreme Technical Services. It is ASE Gold Seal certified.
Some of my work can be seen on the websites OBD-Codes.com and Troublecodes.net.
I also did technical writing for Auto-codes.com and MyAirbags.com.
I have an Associate's degree in Business Fundamentals and a certificate in Automotive and Diesel Transportation Technology.
I am a member of:
Society of Automotive Engineers (SAE)
National Automotive Service Technicians Foundation (NASTF)
International Automotive Technicians Network (iATN)
I am a firm supporter of ASE and technician certification. I carry 48 current certifications.
ASE/ACA World Class Technician ( 1 of 2030 in the last 35 years)
ASE – Certified Master Auto Technician, Certified Master Truck Technician
Certified Master Collision Technician, Advanced Engine Performance L1,
Electronic Diesel Engine Diagnosis L2, Light Duty Hybrid Electric Vehicles L3
Master School Bus Technician, Master Transit Bus Technician
Master Truck Equipment Technician, Undercar X1, Alternate Fuels F1
Service Advisor C1, Medium/Heavy Truck Parts P1, Automobile Parts P2
I am a U.S. Army veteran. I served 4 years as a Mechanic, Shop Foreman, and Motor Sergeant. Was awarded the Army Commendation Medal while stationed in Germany.
I live in Conroe, Texas, and I am not only a Native Texan, I am a native Houstonian!  
I have been married to the same wonderful woman for 42 years. We have 3 children and 7 grandchildren.
Find my articles on OBD Advisor here
Connect: Linkedin
Austin Allen – Contributor
As an automotive service professional for over 30 years, Austin Allen has witnessed technology move forward at a lightning pace. Keeping pace while efficiently conveying these changes as an automotive technology instructor has been challenging as well as rewarding.  
Upon graduating with a degree in Automotive Technology from Texas State Technical College, he began his career as a suspension and alignment technician for a large-volume Toyota dealership.
He moved on to spearheading the formulation of suspension and alignment departments within several independent automotive repair facilities throughout the Dallas/Fort Worth area, eventually embarking upon my career as an automotive vocational instructor in 2001.
It also trained him to become more efficient in adult learning methodologies as he taught classes in Automotive Suspension, Steering and Brake Systems.
Find Austin's works on OBD Advisor here
Connect: Linkedin
Michael Griskauskas – Contributor
Michael Griskauskas is an ASE Certified Master Technician who started his automotive career in 2004 after graduating from the Baran Institute of Technology with a degree in Automotive Technology.
He is a factory-trained Fiat/Chrysler technician, although he has spent the majority of his career in the aftermarket. With a focus on imports, he enjoys keeping up with the ever-changing technology and diagnostic techniques within in the industry.
Michael's contributions to OBD Advisor can be found here
Connect: Linkedin
Tom Buff – Contributor
Tom Buff is an Automotive and Diesel Technology Instructor with 18 years of teaching experience.
He also teaches Pennsylvania State Safety Inspection courses and enhanced inspection.
Tom has been in the automotive and diesel fields for over thirty years. He has worked in various capacities ranging from automotive and truck repair to fleet maintenance management.
Tom achieved dual certification in the Automotive and Diesel areas through Temple University.
As an avid reader, his interests turned to writing. He has been writing automotive articles for local publications for over 20 years.
Tom keeps up with the challenges of growing technology by attending classes and researching current trends. As an educator, Tom focuses on addressing the need to attract people to the automotive and diesel fields.
Connect: Linkedin
Tim Miller – Chief Editor
Tim Miller is from Denver, Colorado. He has been working as an automotive mechanic and blogger for over 14 years writing articles to share his experiences and expertise.
He is the founder and chief editor of obdadvisor.com.
Connect: Facebook | Twitter X | Linkedin
Join Our Team, Write for Us, and Get Paid
If you're an automotive technician, instructor, trainer, an auto repair and maintenance expert, a professional mechanic, or a car guy and looking for a place to share your experiences, passion, and expertise, and Get Paid, join OBD Advisor Team now.
Join our team here.