Looking for an awesome OBD2 app on iOS like Torque Pro? Check out OBD Fusion, the best ELM327 app for iPhone.
There's no free version. But, I guarantee you that it's worth every penny.
All you have to do is choose the right OBD2 Bluetooth adapter. 
And OBD Fusion will become your own personal car doctor.
Quick Review
OBD Fusion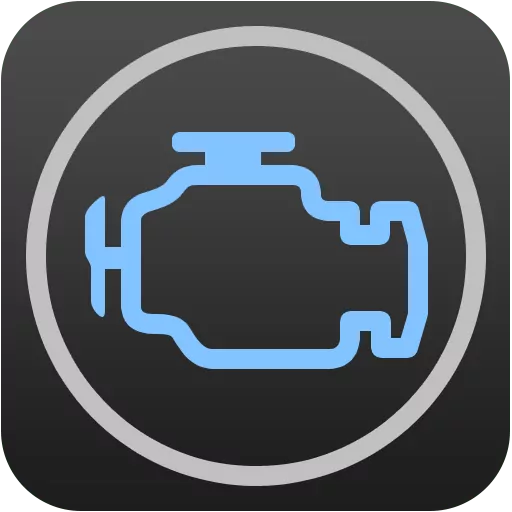 Pros
Works perfectly on iOS devices

Ideal for reading live data

Diagnostic report supported

Powerful enhanced diagnostics

Customizable dashboards
Cons
Data of previous vehicles not recorded

Enhanced diagnostics for GM not supported
Vehicle Coverage
OBD Fusion supports both OBD2 and EOBD cars. 
It means that it can work on:
1996 or later cars sold in the United States.
gasoline vehicles sold in the EU since 2001.
and diesel vehicles sold in the EU since 2004.
I've used it with my Veepeak BLE+ in three different cars: 2009 Focus, 2010 Honda, 2015 Mustang, and it has worked perfectly on all three.
OBD Fusion also supports enhanced diagnostics for Nissan, Ford, Lincoln, Mazda, Toyota, Lexus, Mercury, Scion, and Infiniti vehicles. 
Except for GMs, this is an excellent app for most OBD2 vehicles worldwide.
What Makes Me Like OBD Fusion?
1. OBD Fusion works perfectly on iPhone
The OBD Fusion app works flawlessly on my iPhone. Never gave me any issues. 
The Bluetooth adapter I use is Veepeak BLE+. 
It's a solid and reliable OBD2 Bluetooth adapter and has a great warranty.
The pairing is seamless. 
During my working time, there are zero delays over Bluetooth with the Veepeak dongle.
Furthermore, I don't have to pair it. 
OBD Fusion connects with the adapter directly. 
This makes setup very easy. 
And more importantly, it doesn't disable my Bluetooth, Wi-Fi, or cellular data. 
I couldn't be more pleased!
2. Reading live data is so easy
You can read real-time data on a phone or tablet screen right after installing the OBD Fusion app. 
The live data function in OBD Fusion is free and outperforms BlueDriver's.
This function doesn't require you to buy extra subscriptions. 
For live data, I believe OBD Fusion outperforms BlueDriver. 
BlueDriver's live gauges are fairly basic. 
Whereas, OBD Fusion allows you to change the gauge's type, size, colors, and much more.
Furthermore, there is no lag when using this app on iPhone as long as you only display 4 gauges or less.
The refresh rate may be slowed when displaying more than 4 gauges on a single screen. 
But besides that, there's nothing you can complain about a $10 app and a $40 Veepeak adapter.
3. Perform enhanced diagnostics on several cars makes
I prefer the OBD Fusion app to the Torque Pro due to enhanced diagnostics for Toyota, Nissan, Ford, Mazda, and others. 
The added PIDs (parameter identification) really provide a wealth of additional information.
These add-ons make OBD Fusion a powerful app. 
They allow me to get and clear fault codes on supplemental modules like ABS, Airbag, Transmission, and Body Control.  
I have used it on a few different vehicles in my repair shop, such as Toyota 2008, Ford 2006, etc.  
It worked like a charm for pulling trouble codes in the 4 main systems as advertised. 
The additional purchase is optional, but I strongly advise buying it. It's only $9.99 per vehicle. 
It's an excellent long-term investment.
It will give you everything you want to diagnose any car you have in your house.
4. I am very pleased with this app's ease of use.
The app is completely customizable. 
If you want a basic gauge with your car's data, use the defaults provided. 
But if you want to personalize your live data gauge, OBD Fusion says "no problem". 
You can even adjust the needle's color, size, and depth on the dial. 
You can change the gauge's style, dimensions, and colors with OBD Fusion.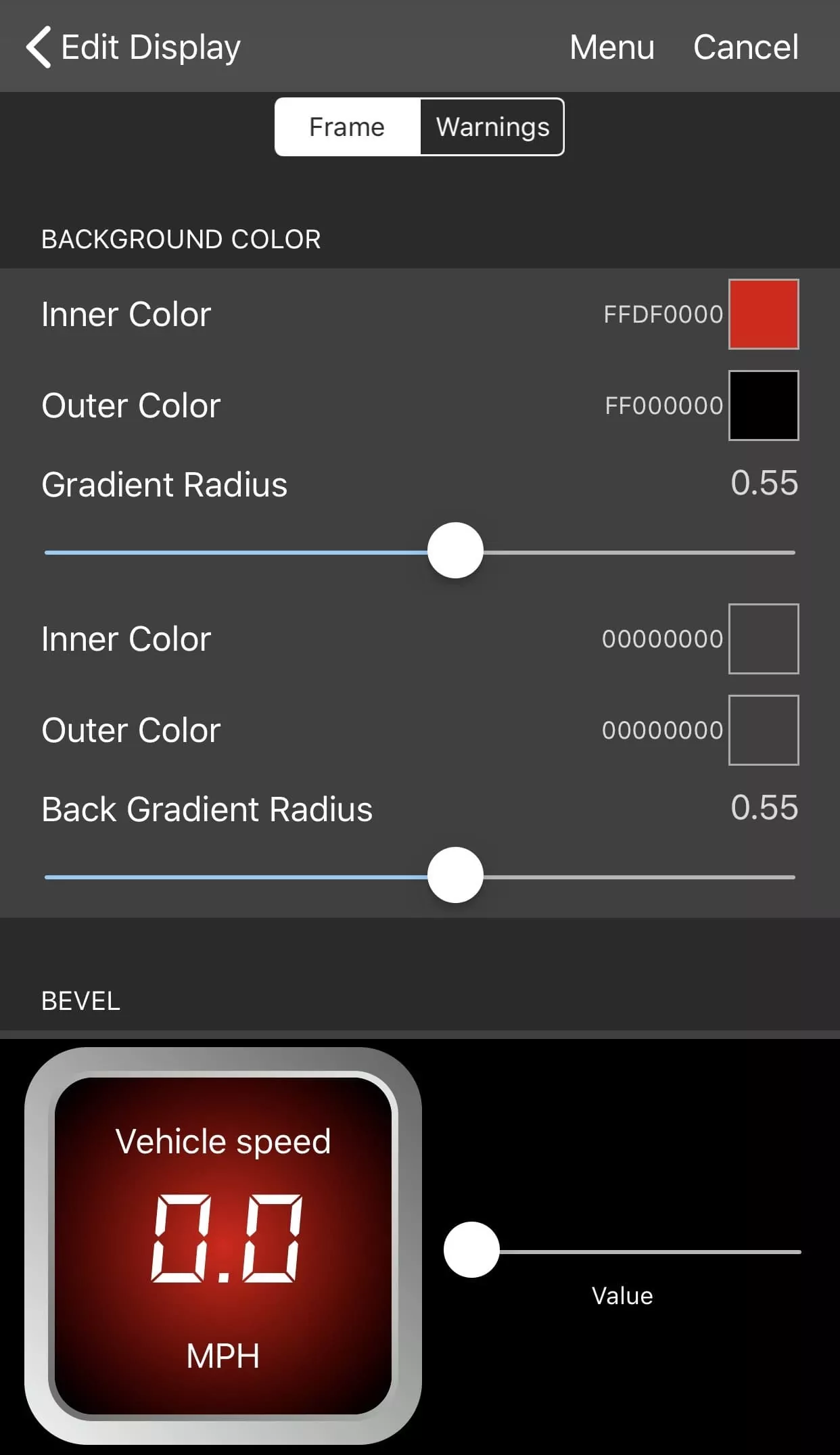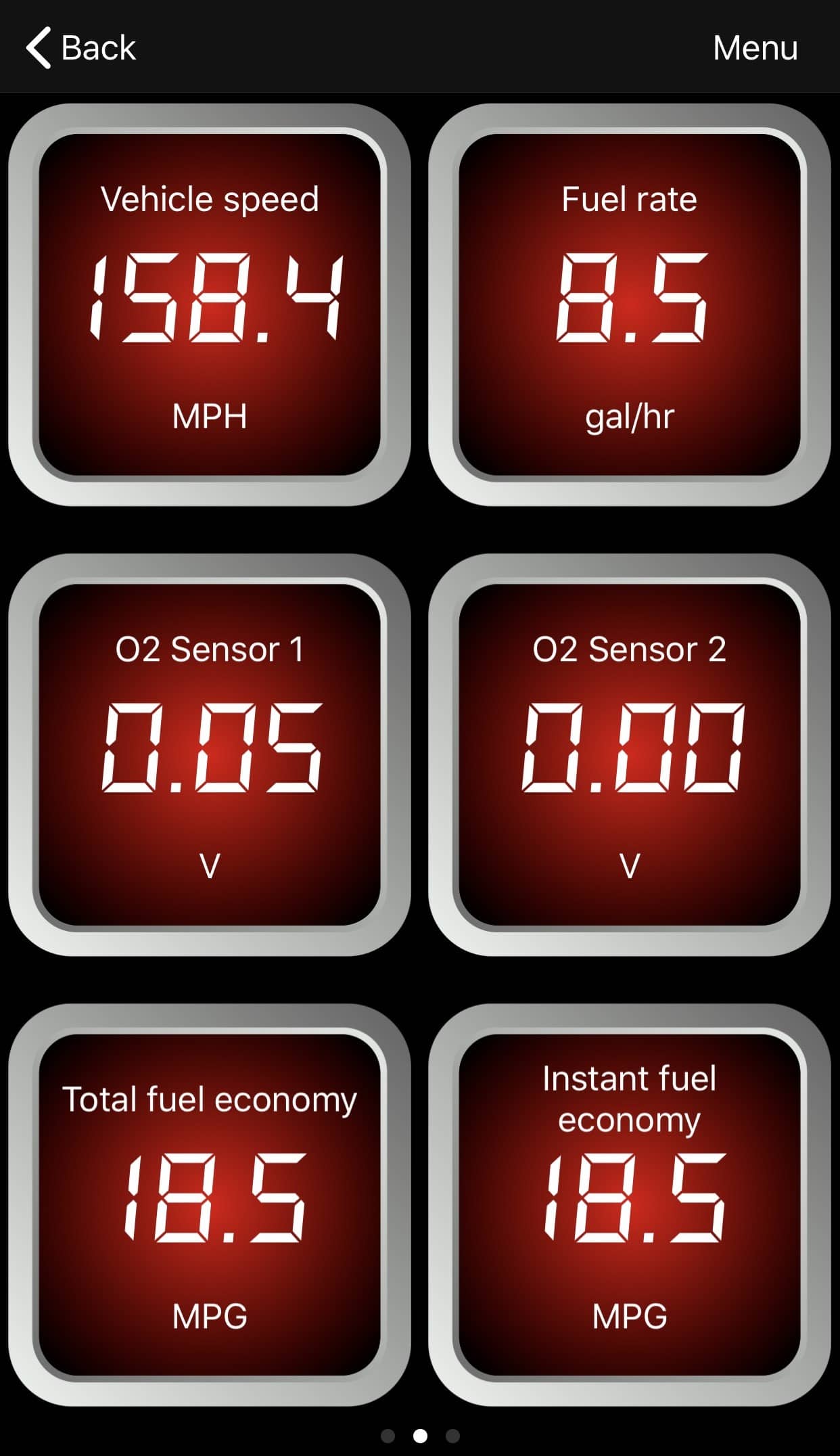 Another significant thing is a "Clear Trouble Codes" button that lets me easily reset the check engine light. 
What I Dislike?
1. Data of the previous vehicle not recorded.
When I switch the adapter from one car to another, the data for the previous vehicle is erased. 
As a result, l have to re-enter the information.
I'm hoping that OBD Fusion will fix this soon.
Fortunately, OBD Fusion allows me to save and share full diagnostic data with other people.
So I can export all of the important data as a .csv file and save it to my desktop for later reference and storage.
2. No enhanced diagnostics for GM vehicles.
Unlike OBDLink and BlueDriver, a third-party app like OBD Fusion doesn't have enhanced diagnostics for GM cars. 
However, it does include some GM-specific PIDs that can be imported. 
Simply open Settings, and navigate to User-Defined PIDs. 
Then press Menu, select Import built-in PIDs, then import your data.
OBD Fusion costs $9.99 on the App Store. There is no trial version available.
This $10 app is well worth the App Store price and pays for itself quickly.
It also has enhanced diagnostic add-ons for Toyota, Nissan, Ford, Mazda, and other manufacturers. However, an in-app purchase pack for late-model vehicles will set you back more than ~$9.
It should be noted that even without "enhanced diagnostics," the app will continue to read codes and live sensor data.
This app is extremely user-friendly, and you will be very pleased with it. I wholeheartedly recommend it.
Recommended Adapter
To use this app on iOS smartphones, you must have a Wi-Fi ELM327 compatible adapter such as Veepeak BLE/BLE+, Carista, OBDLink MX+, OBDLink CX, Vgate iCar Bluetooth 4.0.
But OBD Fusion, together with the Veepeak OBDCheck BLE+, is an awesome combination.
Get them, and you'll receive tons of functionality that will come in handy.
Check the latest price of Veepeak OBDCheck BLE+ now:
Key Takeaway
OBD Fusion is the best overall ELM327 app for iPhone.
You will have the utmost experience when you pair it with the Veepeak OBDCheck BLE+.
Download from App Store:
---
OBD Fusion's Alternative: BlueDriver – Perfect alternative for GM cars
BlueDriver can provide you with all of the enhanced diagnostics for GM vehicles that you require.
OBDLink MX+ can do it as well, but it costs $14.99 for enhanced diagnostics on certain late-model Ford and GM vehicles.
As a result, BlueDriver remains my favorite app for GM car owners.
If you own a BlueDriver adapter, you can install this app for free.
However, keep in mind that the BlueDriver app does not work with other Bluetooth adapters.
Download the BlueDriver app:
---
What's Next?
I hope this post helped you decide whether the OBD Fusion is right for you.
If you have any questions about this product, please leave them in the comments section below.