Want to read the honest review of the FIXD vs. Bluedriver OBD2 Bluetooth Scanners?
Then, you've landed on the right page.
Let's take a closer look at the FIXD vs. Bluedriver comparison below and take the best one for you
FIXD vs. Bluedriver Comparison Chart
Editor's Pick

BlueDriver


FIXD

Customer Rating

Price
Product Dimensions
2.2" x 1.9" x 1"
1.5" x 0.5" x 1.8"
Item Weight
2.08oz
0.96oz
Pros
Full-functionality; Incredible interface;
Offers ABS, Airbag diagnosis;
Compatible with iOS and Android devices;
Good tech support.
Great pick for vehicle monitoring;
Compatible with iOS and Android devices;
Once compatible, it works well.
Cons
Inconsistent; not support ABS and transmission for all cars. Not compatible with iPad Pro with iOS 11.x.
Not support ABS, SRS diagnosis; Possible issues with Bluetooth connection and Compatibility; Slow tech support.
Bottom Line
Bluedriver is a great pick for car Enthusiasts and DIYers.
The Fixd car health monitor is made for hands-on drivers.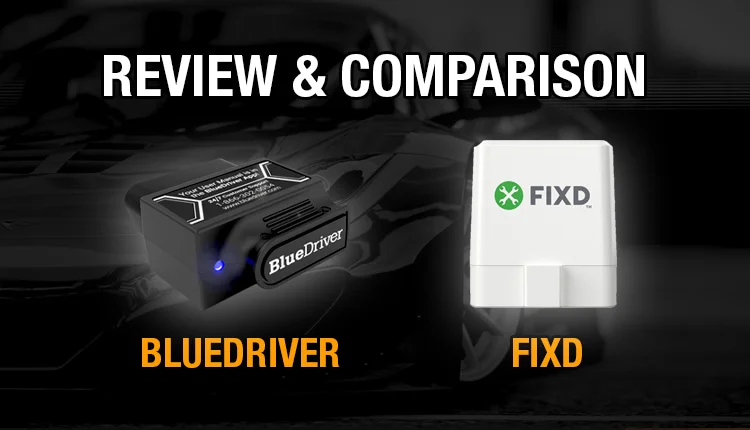 Bluedriver vs Fixd: Detailed Comparison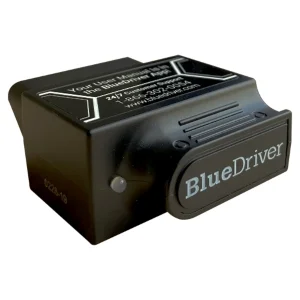 BlueDriver Bluetooth Professional OBDII Scan Tool for iPhone, iPad & Android
BlueDriver is a compact and efficient device that has some unique features for keeping your car in perfect condition. The scanner's Bluetooth technology is compatible with iOS as well as Android operating systems.
BlueDriver is a compact and efficient device with some unique features for keeping your car in perfect condition.
The scanner's Bluetooth technology is compatible with iOS as well as Android operating systems.
Features and Functionalities
BlueDriver scanner has some fantastic features that make it a useful tool for managing your car's health. They include:
Constant monitoring of the engine's performance
Generating real-time check engine light (CEL) data
Producing data on the transmission
Giving the most vital airbag alert
Tracking when the next maintenance is due
Freeze-framing the information at the touch of the screen so that you can read it easily
Storing data that can be retrieved (this is useful for tracking recurring problems)
Analyzing the errors
Monitoring the anti-lock braking system
Suggesting possible corrective measures
Testing emissions so that smog can be prevented, etc.
Strengths of BlueDriver
One of the significant advantages of the BlueDriver OBD2 Bluetooth scanner is that all its components are manufactured in America.
The parts are designed by qualified and skilled engineers keeping the safety aspects in mind. The product passes through a series of strict quality-control tests.
You can download the BlueDriver application free from the App Store for Apple devices or Google Play for Android devices.
The sensor works efficiently with both the operating systems and produces data regarding engine efficiency.
It will be a useful purchase whether you have an iPhone or Android smartphone.
The scanner will also alert the driver if the CEL is malfunctioning, and an error report will be generated.
The BlueDriver scanner will also give you a report on what needs to be serviced, repaired, or replaced.
You will indirectly have access to the vast database of expert repairs conducted by qualified technicians through the scanner.
Every second, the scanner is comparing the performance of your engine and the emissions against the database.
You can immediately mail the report via your smartphone directly to your regular car mechanic to save time and money.
The impending smog alert is a unique feature of the BlueDriver when compared to other similar scanners.
The scanner tests the emissions. It alerts you to even the slightest unusual readings in the emissions. This tool keeps your car in a fuel-efficient condition and also prevents air pollution.
In case of errors, you must take the car immediately to the car mechanic for servicing.
You will benefit in the long run because regular servicing will prevent costly repairs later on.
Shortcomings of BlueDriver
The only downside of the BlueDriver Pro OBD2 scanner is that it doesn't work with Windows-based smartphones.
Going by user reviews, the scanner price is reasonable compared to its versatility. The live data graphs/gauges, recording, reporting, and exporting data is very user-friendly.
The Mode 6 descriptions need some improvement for Apple devices.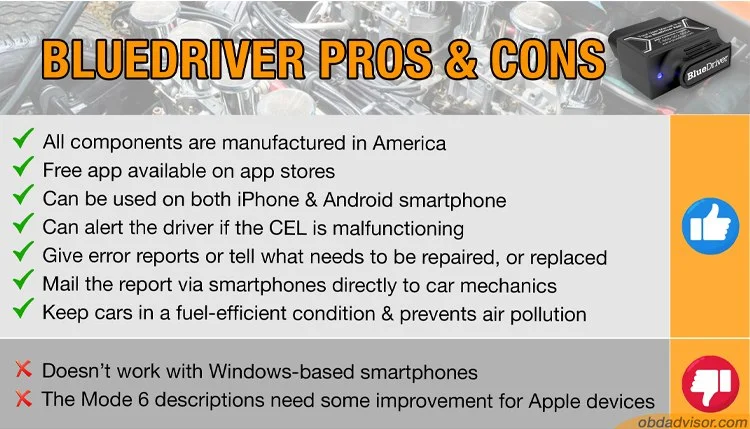 Who is Bluedriver for?
BlueDriver is an excellent Bluetooth Professional OBDII Scan Tool for Enthusiasts and DIYers.
BlueDriver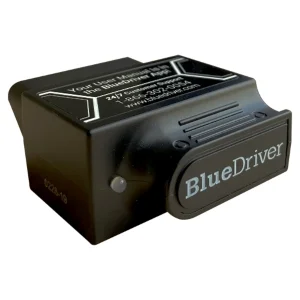 Bonus: Should you need something different, read the Review & Comparison of the 3 Best OBD2 Scanners 2021 HERE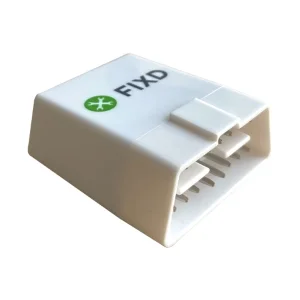 FIXD OBD-II Active Car Health Monitor - 2nd Generation
Just like most other OBD2 scanners, he compact FIXD Car Health Scanner too works well with Android or iOS smartphones. It collects and analyses information about the CEL and summarizes it for necessary actions.
Like most other OBD2 scanners, he compacts FIXD Car Health Scanner and works well with Android or iOS smartphones. It collects and analyses information about the CEL and summarizes it for necessary actions.
Features of FIXD Car Health Scanner
On-going live display of the CEL
Real-time monitoring of the engine
Information on the transmission
Automated reminders to change the oil
Alerting when the next maintenance is due
Freeze frame for reading crucial alerts
Easy retrieval of stored readings
Analysis of the error readings
Suggesting possible corrective measures,
Strengths of FIXD Car Health Scanner
The FIXD scanner generates an error report within a minute. You must immediately email the readings via your smartphone to your regular garage mechanic.
If you resolve the problem early, it will save you a lot of money in the long run.
If the scanner is not installed and the CEL is not functioning correctly, you could end up with a huge car repair bill.
Prevention of major breakdowns is the most significant plus point of the OBD2 scanner. The automated oil-changing reminders is a unique advantage of the FIXD scanner.
Another advantage is that the same device can be configured to monitor more than one car belonging to the same family as a group.
This does not mess with the efficiency of the scanner. Instead, it produces accurate real-time data for each vehicle.
Each car user can access the relevant reports and give the car for maintenance on time.
If you are an owner of a lightweight truck not exceeding 14,500lbs of gross vehicle weight, you can use the FIXD Bluetooth scanner and configure it with your smartphone. This is a very exclusive feature of the FIXD that other scanners do not have. The push notifications on your mobile phone will alert you if there are any unusual readings.
This feature will help you to keep your truck well maintained and running smoothly. A truck that doesn't break down will be a real asset to your company.
Shortcomings of FIXD Car Health Scanner
At present, the FIXD scanner can only give alerts on CEL readings, transmission, and emissions. It does not provide airbag alerts or monitor the anti-lock braking mechanism.
Also, it is not compatible with smartphones that have the Windows operating system.
Reviews by users state that the scanner is easy to set up, and the first scan showed a defect in the O2 sensor.
For some mobile, the interface doesn't work that efficiently. But the product is generally considered value for money.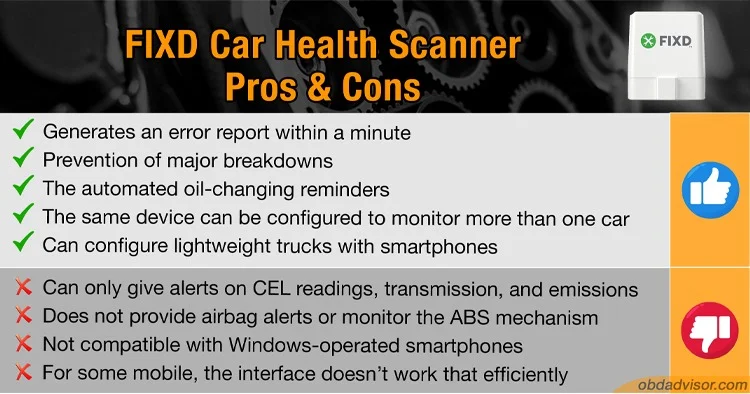 Who is FIXD for?
FIXD is a useful Car Health Monitor for Hands-on Drivers.
FIXD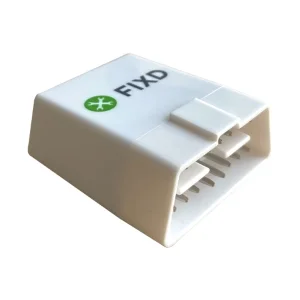 Recommendation
Which Bluetooth car health scanner you select depends on several factors. If you need it for a lightweight truck, BlueDriver is of no use to you. FIXD is the only choice.
If you wish to configure more than one car on the same scanner, the FIXD will not be of use, but BlueDriver is your best choice.
Again, if you are looking for some exclusive add-ons like airbag alert and braking system alerts, then the BlueDriver has the upper hand.
Of course, these additional capabilities will cost you more. But considering the other safety measures that your car will be equipped with, the scanner will be worth the price.
In the FIXD vs. Bluedriver race, the ultimate decider will be the end-use of the product.
What features are you looking for, how useful are these features to you specifically, and how much is the cost? Your choice will depend on all these factors.
---
RELATED POSTS:
---