Are you on the hunt for the best Bluetooth OBD2 scanner? Well, stay tuned because you've landed in the right place!
Now, let me give it to you straight. 
You can get a cheap OBD2 Bluetooth adapter that'll barely cost you back $10. But hey, I've tried with a few of them. Those options are fine for a moment, but not for a long time.
Instead, my advice? Invest a little extra in a scanner that's going to stick around for the long run. That's why I've come up with this list of the best wireless OBD2 scanners.
7 Best Bluetooth OBD2 Adapters Comparison Chart
[Mobile users: Swipe left for full table]
---
Table of contents:
---
#1. OBDLink MX+: Best OBD2 Bluetooth scanners with fast live data
OBDLink MX+
Pros
Super responsive live data

Full-system diagnostics

Free default app and third-party apps supported

Support GM-LAN and Ford MS-CAN

Sleep mode
Cons
Random connection troubles

No detailed manual
I gotta say, similar to Bluedriver, OBDLink MX+ works like a charm on both Android and iOS devices. 
This Bluetooth scanner is not as cheap as BAFX, but it is simply because its accompanying OBDLink app is very good (it's free, of course).
I also am impressed with this app because of its user-friendly interface and outstanding live data. Thanks to its strong hardware, the live data feature is so smooth and responsive, I've never experienced any annoying lag. You won't be disappointed with what it offers you.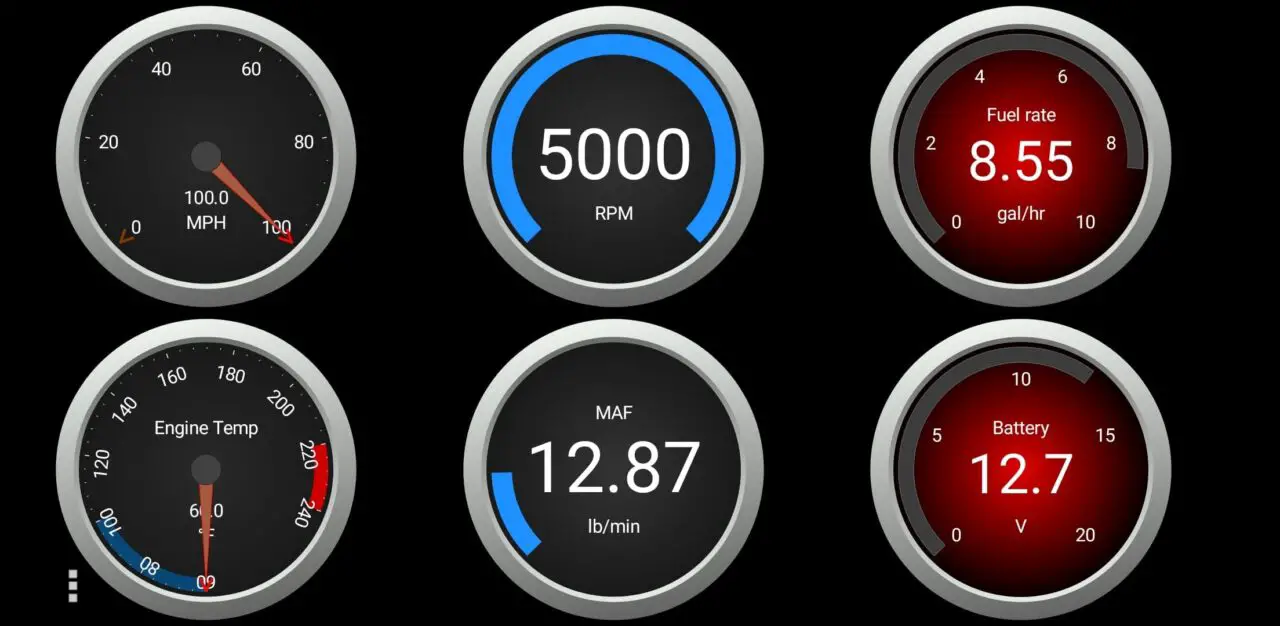 But hey, I want to give you a heads-up. The connection range can be a bit limited, so stick close to your car within 5m to avoid any hiccups.  And the reason for this issue is that OBDLink MX+'s Bluetooth version is only 3.0.
Another reason for this price is that OBDLink MX+ offers FREE enhanced diagnostics for certain vehicles such as Ford, GM, Nissan, Toyota, etc. While OBDLink MX+ is free, for cheaper products from OBDLink (like LX and CX), you have to pay $15 for each car model.
In addition, OBDLink MX+ can read codes from full-system as long as your vehicle supports that system. Most of the code is scannable, according to my experience using it.
And similar to BAFX, MX+ can also work with third-party apps, but with a larger number. Maybe because of the stronger hardware, I always see app developers recommend using their OBD2 apps with OBDLink MX+.
All said and done, if you're willing to invest a bit more, OBDLink MX+ is totally worth it. Although it's not cheap, the value from the functions it brings will pay for itself after several uses.
Today's best OBDLink MX+ price:
Read more: OBDLink MX+: OBD2 Bluetooth ABS SRS Scanner Review
---
#2. TOPDON TopScan: Best Bluetooth scanner with wide range of functions and strong connection
TOPDON TopScan
Pros
Active tests covered
Wide range of functions
Super fast
Strong connection
First off, TOPDON TopScan works with its own app:
iOS: Topguru
Android: TopScan
It doesn't support any third-party apps, but honestly, you won't need any because the apps that come with it are more than enough.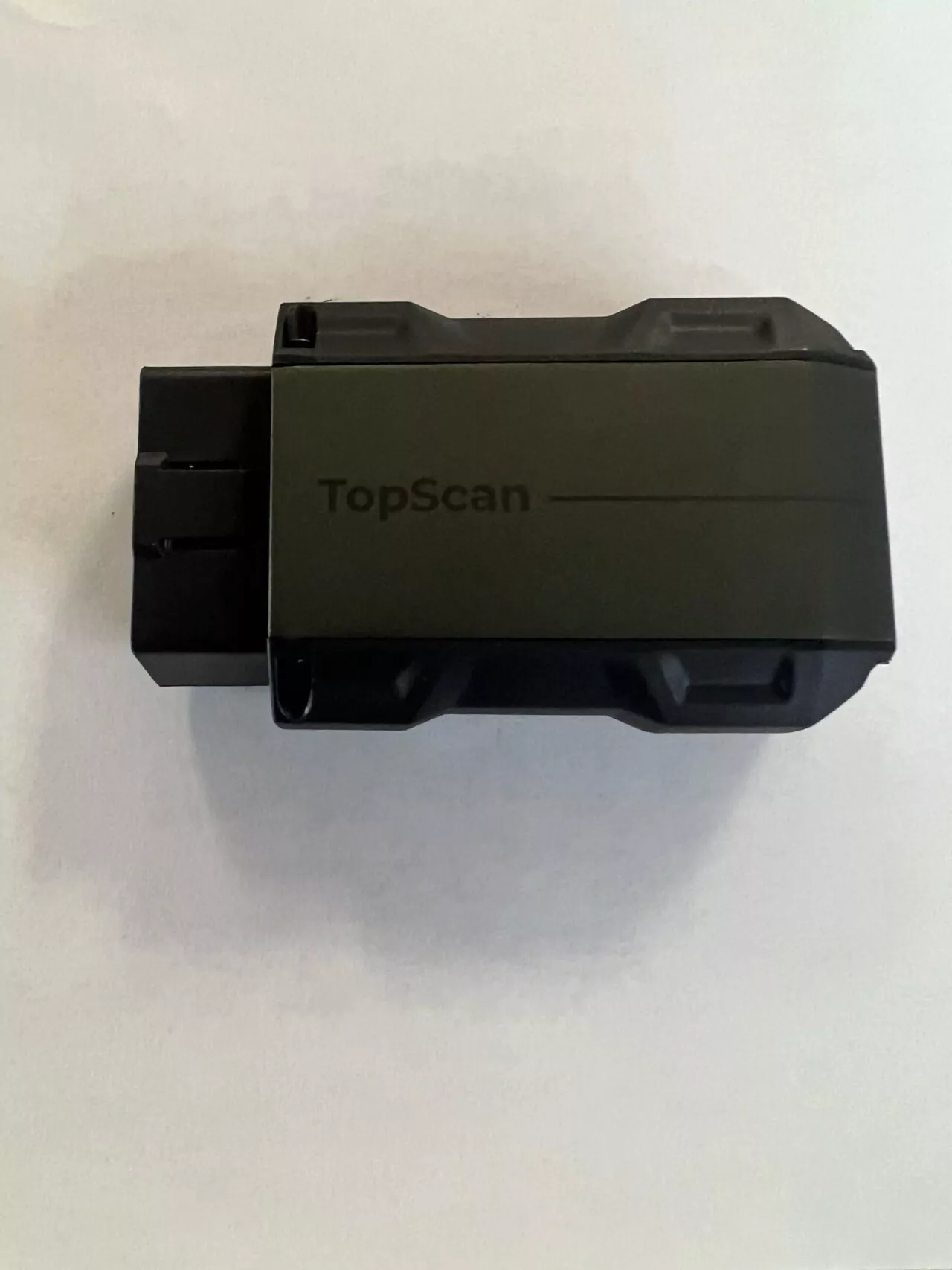 Now let's talk about what it can do:
Full system diagnostics
Bi-directional control: TOPDON TopScan can perform common active tests at a budget-friendly price.
8+ common service functions: ABS Bleeding, Oil Reset, DPF Regen, etc.
4-repair guide: a handy guide to explain all the codes and how to fix them
And all the other standard OBD2 functions
Well, beware that after the first year, you'll need to pay an annual fee of $49 to keep enjoying the advanced features like full-system diagnostics, active tests, and common service functions. Without an update, you can only use the basic OBD2 functions.
The best part is that TOPDON TopScan runs on Bluetooth 5.0, so it's really fast. It connects to the phone quickly and performs functions without any delay. The app interface is also really easy to use.
So, if you want a reliable and efficient tool for all your diagnostic needs, I highly recommend giving TOPDON TopScan a try.
Today's best TOPDON TopScan price:
---
#3. XTOOL AD20 Pro: Best for home diagnostics
XTOOL AD20 Pro
Pros
Full-system diagnostics
Fast
Easy-to-use
Looking for a wireless solution to check your car's performance? Look no further than the XTOOL AD20 Pro. This device, along with its user-friendly app, works with both Android and iOS devices.
So, what does this scanner and app combo have?
full-system diagnostics, allowing you to check all of your car's systems
live data to give you an overview of your vehicle's performance.
oil reset function to easily reset the oil service light
battery test to check car battery
The XTOOL AD20 Pro works very quickly, possibly because it operates on the 5.0 Bluetooth version. Thus, the app interface is simple and straightforward enough to navigate.
Overall, I highly recommend the XTOOL AD20 Pro for anyone who wants to keep their vehicle in good shape. With this tool, you can easily check for any problems and diagnose them from your phone. 
Today's best XTOOL AD20 Pro price:
---
#4. BlueDriver: Most informative Bluetooth OBD2 scanner
Bluedriver
Pros
Stable Bluetooth connectivity

Full-system diagnostics

3 service functions

Original app

Cons
No third-party apps supported

Bluedriver can work well on both Android & iOS. It is a scanner worth the investment for anyone who wants to perform more than basic functions.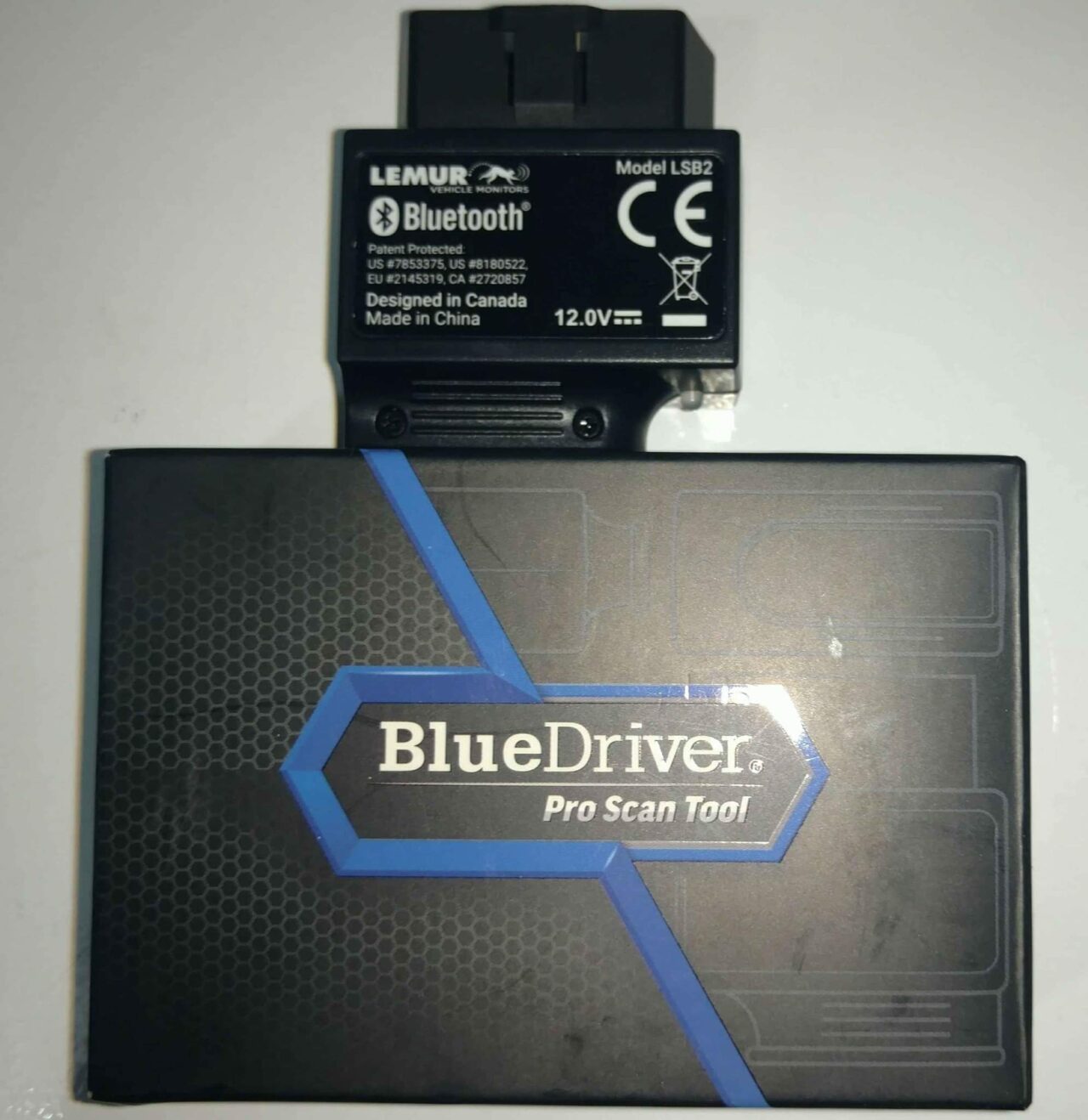 When buying the adapter, I get its exclusive app for free.
For those who care about the app interface, rest assured that it is very easy to use. It is one of the easiest-to-understand apps I have ever used.
But in exchange, BlueDriver only works with its default app. If you want to use third-party apps, you can't.
One of the things you should pay attention to when buying an OBD2 scanner is the ability to read the code. And this is one of my favorite features of BlueDriver.
Not only does it allow reading code from all systems on the vehicle, but it also provides:
the trouble codes' description: an overview of what happened to your car.
top/frequently reported fixes: you will know the suggested fixes for the codes from technicians. 
and code frequency: you will know whether the code is common or not.
One function I find very useful is oil light reset. Every time you get your car's oil changed, it's important to reset the oil change. Now you can change the oil yourself and then reset it at home instead of going to a repair shop.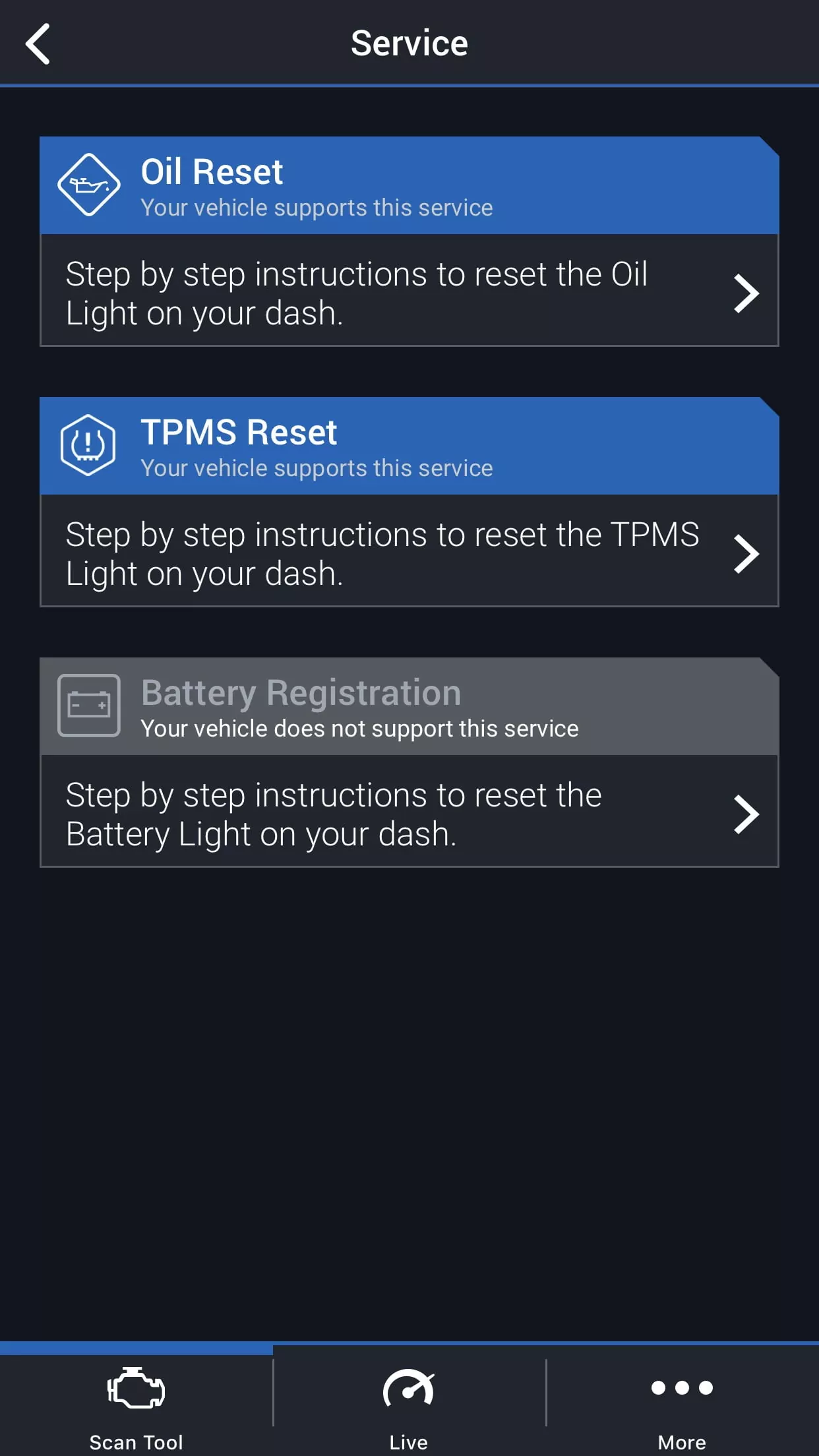 As for the connection at setup time, it's pretty stable, neither fast nor slow. I am still able to meet the needs of working in my garage.
If you are looking for a professional scanner coming with bi-directional control, BlueDriver isn't designed to do that. But, BlueDriver is a perfect OBD2 Bluetooth scanner for those new to OBD2 to possess mid-level skills. 
Today's best Bluedriver price:
Read more: Never Buy BlueDriver Before Reading This Review [Updated 2023]
---
#5. BAFX: Best OBD2 Bluetooth adapter for anyone on a tight budget
BAFX Bluetooth Scanner for Android
Pros
Super cheap
Durable
Compatible with third-party apps
Cons
Support engine & transmission codes only
If you're on the hunt for a budget-friendly Bluetooth OBD2 scanner, take a look at BAFX. It's the Android phone's best buddy when it comes to scanning trouble codes.
And if you use an iOS device, don't worry, it has a Wifi version too.
Now, here's the kicker – BAFX will only set you back around 20 bucks. That's way cheaper than those scanners out there. I've been using it for a solid 5 years, and it's still working just fine. 
The functions of BAFX depend on the app you use. And the most highly recommended app is Torque (I use it, too).
I can read and clear those pesky CEL codes (don't expect any ABS or SRS codes, though) and even get a glimpse of live data.
No more wondering if your mechanic was telling you the truth!
Let's talk about its connection. It takes Torque app 10-15 seconds to establish a connection. Very fast. 
Now, here's a little heads-up, guys. BAFX is a bit chunky compared to other Bluetooth scanners. So, if your OBD2 port area is small and narrow, it might end up bumping into things.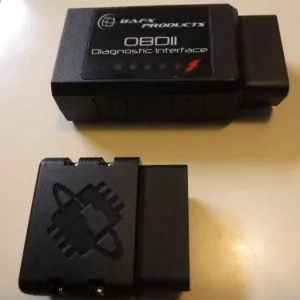 But enough about that; overall, it's totally worth it to have, and even pay $5 for the Torque app too. And it's the best Bluetooth OBD2 scanner for Torque Pro app.
Just remember, BAFX is a basic scanner, focusing solely on CEL codes. It's not into those advanced codes like ABS & SRS. But hey, if you're all about the bare basics, this little buddy is perfect for you.
Today's best BAFX price:
Read more: BAFX: OBD2 Adapter For iOS & Android Honest Review
---
#6. Veepeak BLE: Cheaper option for iOS users, but comes with limited functions
Veepeak BLE
Pros
Compatible with third-party apps
Cheap
Stable Bluetooth connectivity
Easy to use
Veepeak BLE is a Bluetooth scanner that is proven reliable and won't break the bank. At around $30, I find it to be worth every penny compared to other knock-off scanners.
Here's what I absolutely love about Veepeak BLE—it's compatible with a variety of third-party apps like OBDFusion, Bimmercode, and JScan. This flexibility is especially great if you own a BMW, MINI, Audi, etc. You'll find many vehicle-specific apps to choose from. No need to worry about being limited to default apps like Bluedriver.
The functionality you get with Veepeak BLE depends on the app you use.
If you're an iPhone user like me, I highly recommend giving OBDFusion a try. Although there's a $10 price tag for lifetime, it's worth it. 
With OBDFusion, you gain the ability to scan the full system of your car, and the app provides live data and an extensive range of PIDs to monitor and diagnose any potential errors.
Here's an important tip I discovered when setting up the connection: never connect through the Bluetooth menu. Believe me, I made that mistake, and my phone gave me a "It was not supported" message. Instead, go straight into the app's settings to establish a smooth connection.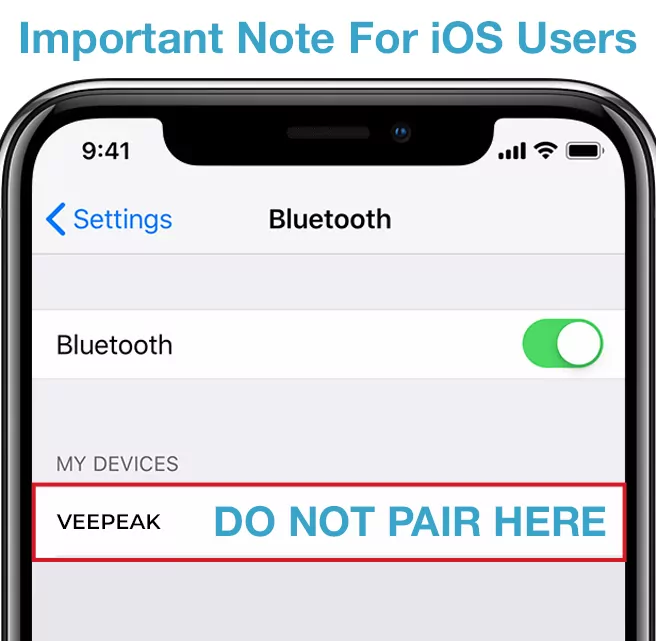 When it comes to connectivity, it's quite stable because Veepeak BLE is equipped with Bluetooth version 4.0.
For those of you who are looking for an affordable Bluetooth scanner with reliability, Veepeak BLE is exactly what you need. Not only reliable but also meets your basic requirements for diagnosing and repairing cars.
Today's best Veepeak BLE price:
---
#7. AUTOPHIX 3210: Best cheap OBD2 dongle with free app
AUTOPHIX 3210
Pros
Cheap
User-friendly interface
Read engine codes
Fast connection
Cons
Not compatible with 3rd-party apps
AUTOPHIX 3210 is a cheap scanner that comes with its own app, OBDMate. And, of course, this app is free; you don't need to spend any fee for it. One thing to note is that the Autophix 3210 scanner is exclusive to its own app. So, unfortunately, you won't be able to use it with other apps.
The app's interface is easy to use. And it's a bit old-school, but it gets the job done. That's what matters.
That aside, the AUTOPHIX 3210 is an affordable scanner but very reliable.
Since it is a basic scanner, you can:
read & clear engine codes,
read various live data (in graph, gauge, or digital display)
check if your car is ready for smog check
and monitor your battery health.
This scanner has a printing report function, but let me warn you, the print comes out so tiny. It is unreadable, so don't expect to use this feature.
And let me tell you, installing this scanner was a breeze. Quick and painless, just the way I like it. Plus, this scanner is so compact that you can slip it right into your pocket.
One amazing thing about it is it supports both automatic & manual connections. After the first successful manual connection in the app, I can automatically connect to my car quickly. Time saved.
Besides, I rarely face any connection issues because AUTOPHIX 3210 uses Bluetooth 4.2 connection technology.
So, if you need a basic OBD2 Bluetooth scanner with a free app included, then AUTOPHIX 3210 is a worthy choice.
Today's best AUTOPHIX 3210 price:
---
Conclusion
Thank you for reading this far. I hope you can choose your best Bluetooth OBD2 scanner.
If not, you can let me know your confusion. I'll always be here to answer any questions you have. 
Let's share your thoughts in the comment section below.
---
FAQs
1. What is the best OBD2 Bluetooth scanner for Android?
Based on my experience, BAFX is the best Bluetooth scanner for Android. In my view, it stands out as the top choice for anyone on a tight budget. I've personally used it for five years, and it continues to work exceptionally well for basic tasks.
Apart from the BAFX, there are pricier alternatives like the OBDLink MX+ and BlueDriver, which of course offer advanced features.
2. What is the best OBD2 Bluetooth scanner for iPhone?
Although I recommend using OBDLink MX+ and BlueDriver for Android devices, these two Bluetooth scanners can work well with iOS devices as normal.
3. What is best OBD2 scanner Bluetooth app?
Out of all the apps I've tried, Torque Pro is the best Bluetooth OBD2 scanner app for Android. It's affordable and provides all the essential functions I need when using it with BAFX. For iPhone users, I suggest giving OBDFusion app a try.
4. What is best Bluetooth OBD2 scanner for BMW?
For me, I absolutely must give a shout-out to the combination of Veepeak BLE and the Bimmercode/Bimmerlink app. With Bimmerlink catering to those seeking OBD2 functions and Bimmercode specializing in BMW coding, this duo covers all your needs.