Looking for the best Bluetooth OBD2 scanner? You're in the right place!
OBDAdvisor's tester team checked out and tested 14 popular Bluetooth scanners out there. After almost two weeks, we've narrowed it down to the top 7 wireless OBD2 scanners.
Hopefully, our review helps you find the one that suits you best.
| | |
| --- | --- |
| Tester | OBD Advisor's Testers |
| Testing date | Oct 31st – Nov 14th, 2023 |
| Number of tested products | 14 |
| Number of tested cars | 10 |
---
7 Best Bluetooth OBD2 Adapters Comparison Chart
[Mobile users: Swipe left for full table]
---
Table of contents:
---
#1. BlueDriver: Most informative Bluetooth OBD2 scanner
Bluedriver
Pros
Full-system diagnostics

3 service functions

User-friendly app

Easy to carry
Cons
No third-party apps supported

If you're wondering about the most popular Bluetooth scanner for beginners or home mechanics, we'd suggest Bluedriver.
Bluedriver can work well on both Android & iOS devices. When buying the adapter, we get its exclusive app for free. Our first impression is that the Bluedriver app is one of the easiest-to-understand apps we have ever used.
But note that BlueDriver only works with its default app.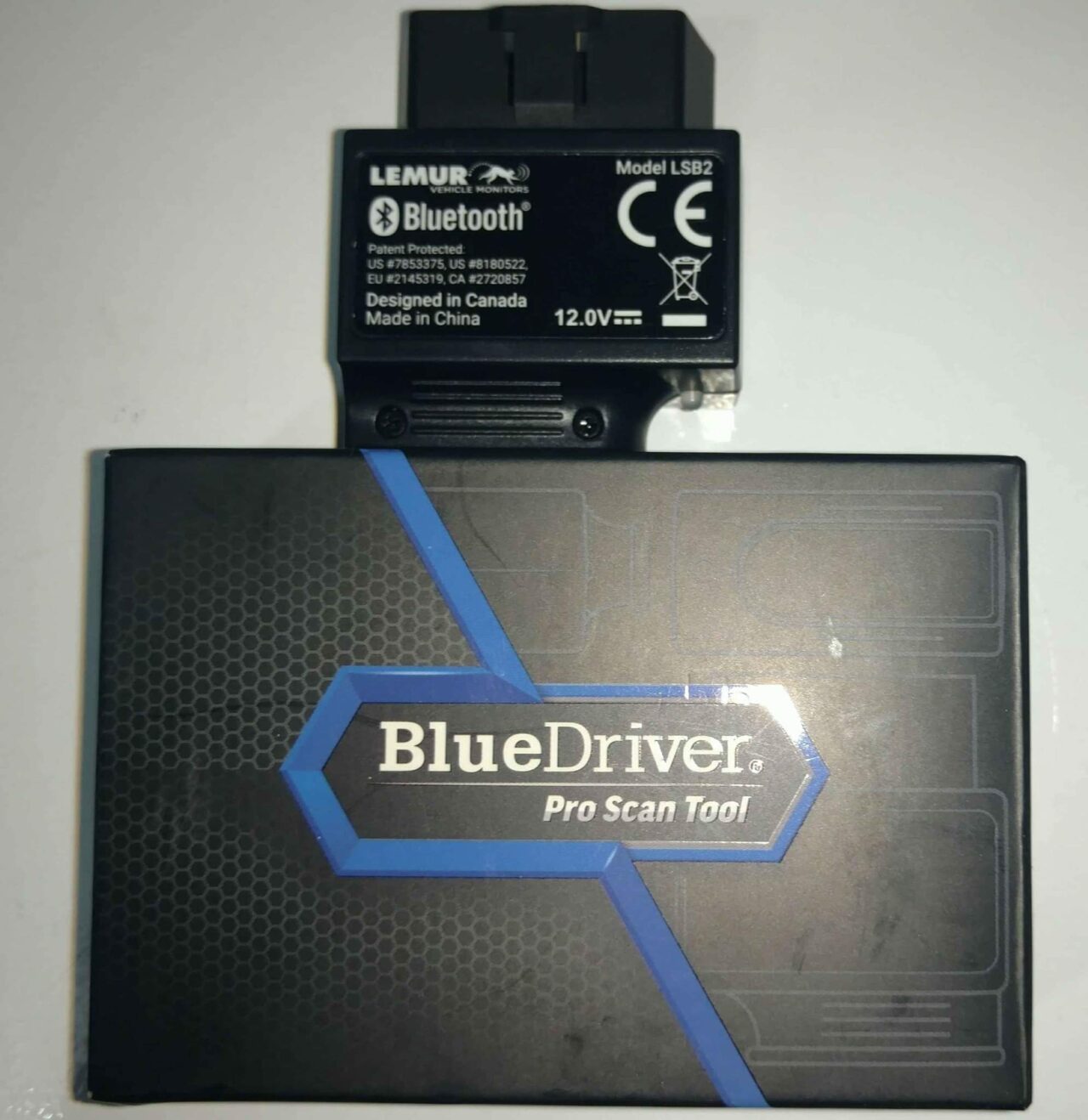 Regarding functions, Bluedriver delivers on its promises. Not only does it allow reading code from all systems on the vehicle, but it also provides the trouble codes' description and related fixes.
Moreover, BlueDriver offers three service functions, with Battery registration being the most valuable, though it's limited to BMW and MINI vehicles.
But there's a small downside: the live data refresh rate has a slight delay of about 1-2 seconds compared to real-time.
As for the connection at setup time, it's pretty fast, taking under 10 seconds. However, we faced a slight disconnection issue during testing.
But given what BlueDriver offers, it is the perfect one if you don't work in a professional automotive environment.
Today's best Bluedriver price:
Read more: Never Buy BlueDriver Before Reading This Review [Updated 2023]
---
#2. OBDLink MX+: Best OBD2 Bluetooth scanners with fast live data
OBDLink MX+
Pros
Super responsive live data

Full-system diagnostics

Free default app and third-party apps supported

GM-LAN and Ford MS-CAN supported
Cons
Random connection troubles
Similar to Bluedriver, OBDLink MX+ works like a charm on both Android and iOS devices. 
This Bluetooth scanner comes with its own app, which is called OBDLink. 
We were impressed because of its user-friendly interface and outstanding live data. Thanks to its strong hardware, the live data feature is so smooth and responsive, that we've never experienced any annoying lag.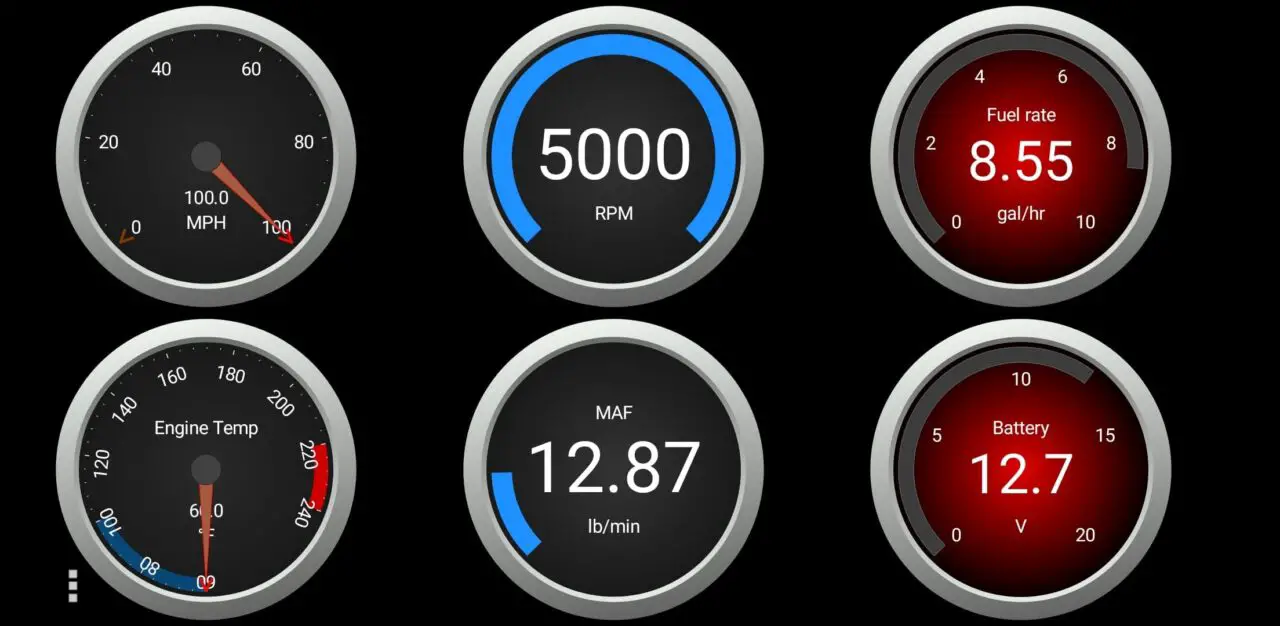 But we want to give you a heads-up. The connection range can be a bit limited, so stick close to your car within 16 ft to avoid any hiccups.
Besides, OBDLink MX+ is pretty small, making it easy to carry around to read and clear any codes you have. In addition, OBDLink MX+ offers FREE enhanced diagnostics for certain vehicles such as Ford, GM, Nissan, Toyota, etc. 
There's one thing we prefer MX+ to Bluedriver. MX+ can also work with a larger number of third-party apps, which Bluedriver can't. Maybe because of the stronger hardware, we always see app developers recommend using their OBD2 apps with OBDLink MX+.
All said and done, OBDLink MX+ is the best Bluetooth scanner for fast live data. If you're willing to invest a bit more, this scanner is totally worth it.
Today's best OBDLink MX+ price:
Read more: OBDLink MX+: OBD2 Bluetooth ABS SRS Scanner Review
---
#3. TOPDON TopScan: Best Bluetooth scanner with wide range of functions and strong connection
TOPDON TopScan
Pros
Active tests covered

Wide range of functions

Strong and fast connection
Cons
Require annual fee to keep advanced functions

A little slow
If you're looking for an affordable scanner with various advanced features, TOPDON TopScan is a solid option.
What impressed us is the wide range of functions it offers, some of which you'd usually find in scanners priced much higher. It only costs about $60, yet it provides full-system diagnostics, active tests, and 8 service functions. 
We were pleasantly surprised to find that all these functions worked just as well as the manufacturer claimed. The only downside is that the available functions can vary depending on the vehicle you're working on.
When it comes to performance, the TOPDON TopScan excels.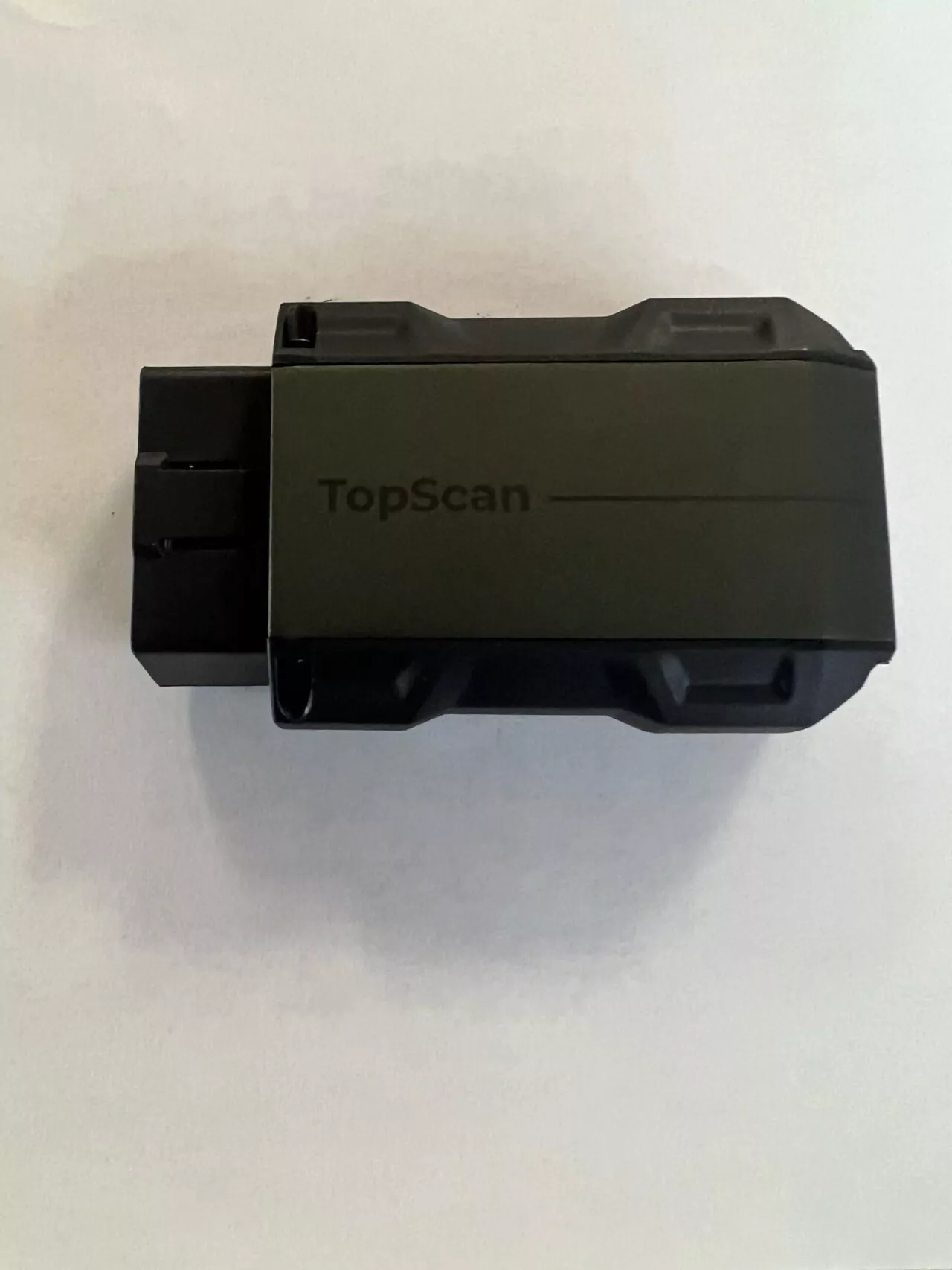 During our test, we were also pleased with how quickly it connected to the app on our phone, taking less than 10 seconds. However, it's important to note that its speed is a bit slower than some of the other scanners on this list.
In a nutshell, if you're looking for a reliable and capable tool to handle all your diagnostic needs, we definitely recommend giving the TOPDON TopScan a try.
Today's best TOPDON TopScan price:
---
#4. XTOOL AD20 Pro: Best for home diagnostics
XTOOL AD20 Pro
Pros
Full-system diagnostics
Fast connection
Easy to use
If you're in the market for an alternative to the TOPDON TopScan, with faster speed, the XTOOL AD20 Pro is worth considering.
In terms of functions, these two scanners have a lot of things in common. However, XTOOL AD20 Pro lacks support for active tests and service functions. Even though they're in the same price range, XTOOL AD20 Pro is missing these two fairly important functions. We're also a bit disappointed that this scanner doesn't allow us to see live data in graph form.
However, what sets the XTOOL AD20 Pro apart is its simple menu layout. It's kind of plain and easy to navigate.
In addition, XTOOL AD20 Pro uses Bluetooth 5.0 like TOPDON TopScan, so it connects swiftly (around 20 seconds). It's also faster than the TOPDON TopScan, which is a plus.
In a nutshell, if you can overlook its minor drawbacks, the XTOOL AD20 Pro is still a solid option, thanks to full-system diagnostics at this price point.
Today's best XTOOL AD20 Pro price:
---
#5. BAFX: Best OBD2 Bluetooth adapter for anyone on a tight budget
BAFX Bluetooth Scanner for Android
Pros
Super cheap
Durable
Compatible with third-party apps
Cons
Basic functions supported only
If you're on the hunt for a budget-friendly Bluetooth OBD2 scanner, take a look at BAFX. It's the best buddy for Android phone users when it comes to scanning trouble codes.
Price is what we love most about BAFX – it costs only around 20 bucks. That's way cheaper than those scanners out there. 
The functions of BAFX depend on the app you use. And the most highly recommended app is Torque (we tested BAFX with it, too).
We could read and clear CEL codes and even get a glimpse of live data.
Let's talk about its connection. It takes us 10-15 seconds to establish a connection. Very fast. 
Now, here's a little heads-up, guys. BAFX is a bit chunky compared to other Bluetooth scanners. So, if your OBD2 port area is small and narrow, it might end up bumping into things. 
But enough about that; overall, it's totally worth it to have, and even pay $5 for the Torque app.
Today's best BAFX price:
Read more: BAFX: OBD2 Adapter For iOS & Android Honest Review
---
#6. Veepeak BLE: Cheaper option for iOS users, but comes with limited functions
Veepeak BLE
Pros
Compatible with third-party apps

Cheap

Stable Bluetooth connectivity

Easy to use
Veepeak BLE is a Bluetooth scanner that is proven reliable and won't break the bank. At around $30, we find it to be worth every penny compared to other knock-off scanners.
Here's what we absolutely love about Veepeak BLE—it's compatible with a variety of third-party apps like OBDFusion, Bimmercode, and JScan. This flexibility is especially great if you own a BMW, MINI, Audi, etc. No need to worry about being limited to default apps like Bluedriver.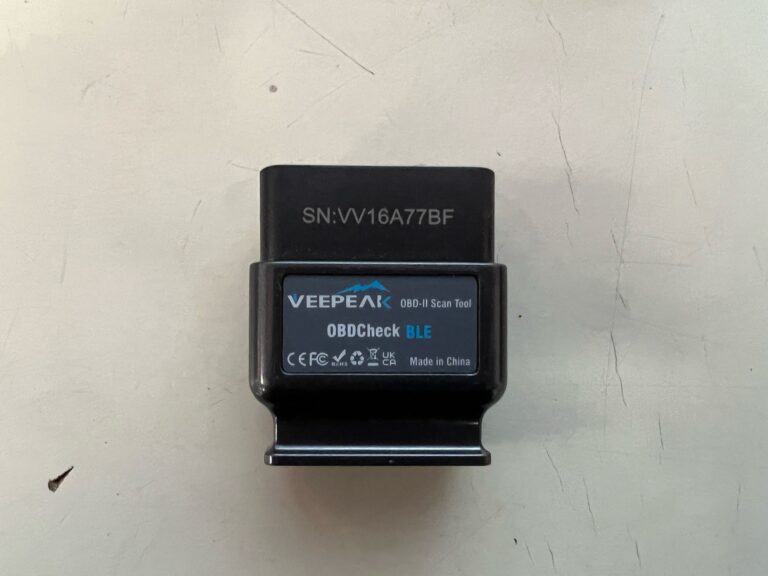 The functionality you get with Veepeak BLE depends on the app you use.
If you're an iPhone user like us, we highly recommend giving OBDFusion a try. Although there's a $10 price tag for lifetime, it's worth it. 
With OBDFusion, you gain the ability to scan the full system of your car, and the app provides an extensive range of PIDs to monitor and diagnose any potential errors.
When we connected Veepeak BLE with the app, it was quite fast and stable because it is equipped with Bluetooth version 4.0.
For those of you who are looking for an affordable Bluetooth scanner with reliability, we strongly recommend Veepeak BLE.
Today's best Veepeak BLE price:
---
#7. AUTOPHIX 3210: Best cheap OBD2 dongle with free app
AUTOPHIX 3210
Pros
Cheap

User-friendly interface

Quick and easy installation 

Fast connection
Cons
Not compatible with 3rd-party apps
Basic functions supported
AUTOPHIX 3210 is a cheap scanner that comes with its own free app, OBDMate. One thing to note is that the Autophix 3210 scanner can work with its own app only.
The app's interface is easy to use, but it's a bit old-school.
That aside, the AUTOPHIX 3210 is an affordable scanner but very reliable.
Since it is a basic scanner, the functions you can perform are limited. Just read & clear engine codes, read live data or check if your car is ready for smog check.
This scanner has a printing report function, but let us warn you, the print comes out so tiny. It is unreadable, so don't expect to use this feature.
Installing this scanner was a breeze. Quick and easy, just the way we like it. Plus, this scanner is so compact that you can slip it right into your pocket.
Besides, during our test, we rarely faced any connection issues because AUTOPHIX 3210 uses Bluetooth 4.2 connection technology.
So, if you need a basic OBD2 Bluetooth scanner with a free app included, then AUTOPHIX 3210 is a worthy choice.
Today's best AUTOPHIX 3210 price:
---
Conclusion
Thank you for reading this far. I hope you can choose your best Bluetooth OBD2 scanner.
If not, you can let me know your confusion. I'll always be here to answer any questions you have. 
Let's share your thoughts in the comment section below.
---
FAQs
1. What is the best OBD2 Bluetooth scanner for Android?
Based on my experience, BAFX is the best Bluetooth scanner for Android. In my view, it stands out as the top choice for anyone on a tight budget. I've personally used it for five years, and it continues to work exceptionally well for basic tasks.
Apart from the BAFX, there are pricier alternatives like the OBDLink MX+ and BlueDriver, which of course offer advanced features.
2. What is the best OBD2 Bluetooth scanner for iPhone?
Although I recommend using OBDLink MX+ and BlueDriver for Android devices, these two Bluetooth scanners can work well with iOS devices as normal.
3. What is best OBD2 scanner Bluetooth app?
Out of all the apps I've tried, Torque Pro is the best Bluetooth OBD2 scanner app for Android. It's affordable and provides all the essential functions I need when using it with BAFX. For iPhone users, I suggest giving OBDFusion app a try.
4. What is best Bluetooth OBD2 scanner for BMW?
For me, I absolutely must give a shout-out to the combination of Veepeak BLE and the Bimmercode/Bimmerlink app. With Bimmerlink catering to those seeking OBD2 functions and Bimmercode specializing in BMW coding, this duo covers all your needs.