Are you looking for software that can perform configuration and programming for your Ford? 
You are in the right place.
Forscan is my go-to every time I need to change some annoying Ford features. And it never disappoints me.
In this review, you'll go through:
Forscan's interface
and its real performance
Let's keep reading my review to find out more.
Quick Review
Forscan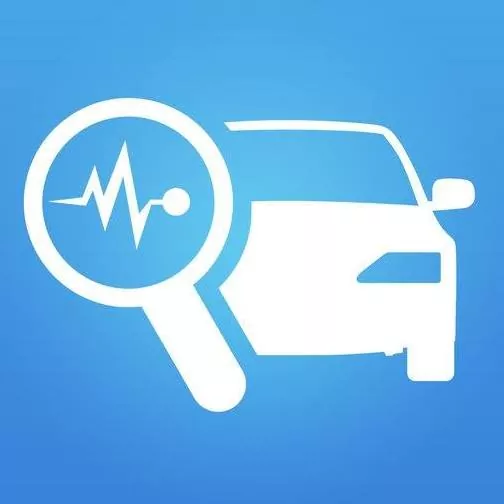 Forscan is a powerful OBD2 software designed specifically for Ford, Mazda, Lincoln, and Mercury vehicles.
It is an excellent choice for anyone looking to customize or fix their cars.
Pros
Various types of live data

Support Ford HS-CAN and MS-CAN

Wide range of customization

Cover 99% Ford modules

Frequent updates

Good customer support
Cons
Difficult for beginners to use
Interface
Forscan software is designed for professional use and may present a challenge for new users. 
The interface requires a certain level of understanding of OBD-II diagnostics. The weird-looking numbers in the programming/configuration can be overwhelming for beginners.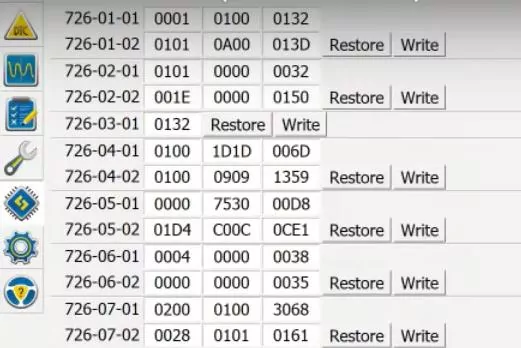 And for those with the necessary knowledge, Forscan's interface offers powerful customizations on your Ford. 
Thus, I recommend this combination for skilled DIYers or car mechanics rather than a newbie.
Yet, newbies should not be discouraged. There are numerous tutorial videos available on YouTube that can guide you through the process of using the software. These videos provide step-by-step instructions and visual aids that make it easier to understand and use Forscan's interface. 
So, if you're new to Forscan, don't worry. There's plenty of help available to get you up and running in no time!
Vehicle Coverage
Forscan works optimally with Ford vehicles as it supports all Ford protocols like HS-CAN, MS-CAN, and J1850 PWM. Additionally, it only works with Ford, Mazda, Lincoln, and Mercury vehicles. You can check the information below to know if Forscan is compatible with your car or not.
Ford, Lincoln, and Mercury models: 1996 – 2022 (some 1994-1995 models are also supported). For the latest 2021 – 2022 model, the functions may be limited.
Mazda models: 1996 – 2022. But, newer Mazda 7G models such as the Mazda 3, CX-30, MX-30, CX-50, etc. may only have partial or no support.
Yet, the service functions are available with all cars. You should contact Forscan if you buy this software for specific functions.
Performance
1. Support many specific protocols for Ford, Mazda, Lincoln, and Mercury
Forscan is the best software for Ford if you want to read trouble codes from all car's systems. The reason why I claim this is Forscan can show codes with specific protocols for this brand:
MS-CAN: FCIM, RGTM, PDM, ĐM, HVAC, RFA, ACM, IPC, GPSM.
HS-CAN: PCM, OBDII, APIM, SASM, ABS, RCM, PAM, HCM, PSCM, BCMii.
J1850 PWM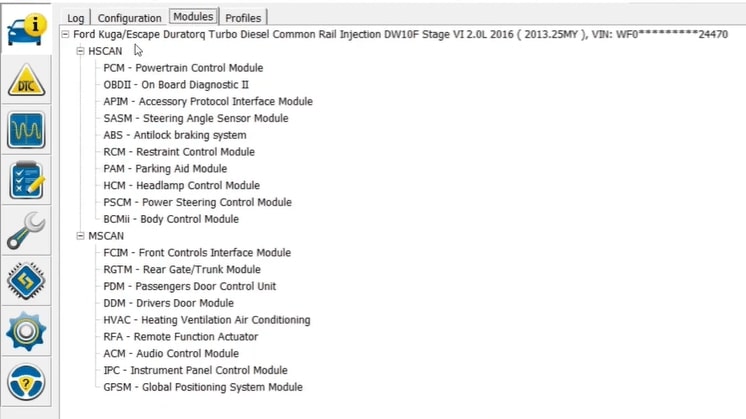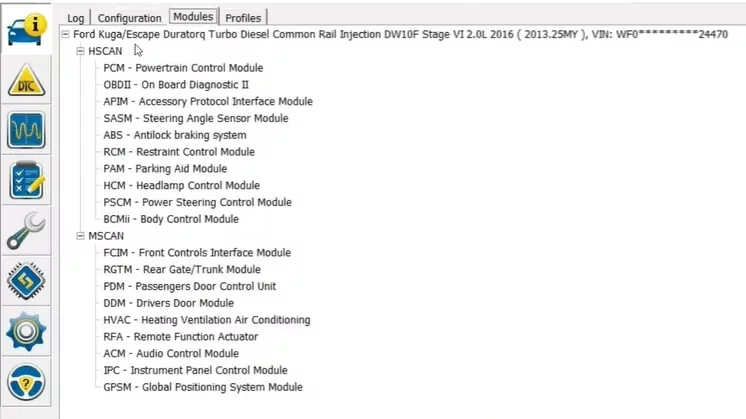 The software is designed especially for Ford, Mazda, Lincoln, and Mercury vehicles. This makes Forscan more powerful when working with Ford vehicles than any other OBD2 scanners.
For example, Forscan can detect modules that normal scanners can't support. Thus, it can show you and reset trouble codes that are never displayed by OBD2 scanners.
After clicking "Read DTC codes", you will get the fault codes in specific modules with more details like the description and freeze frame data.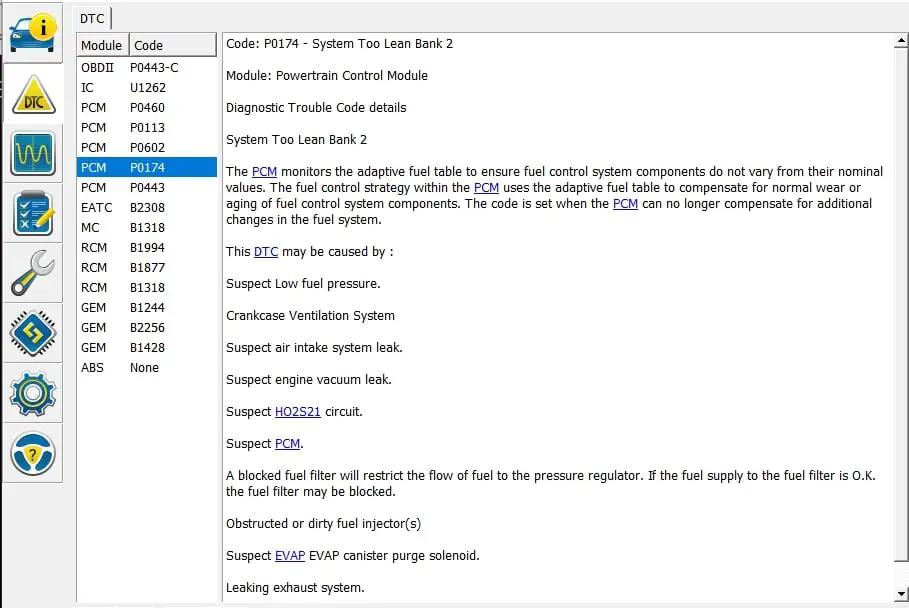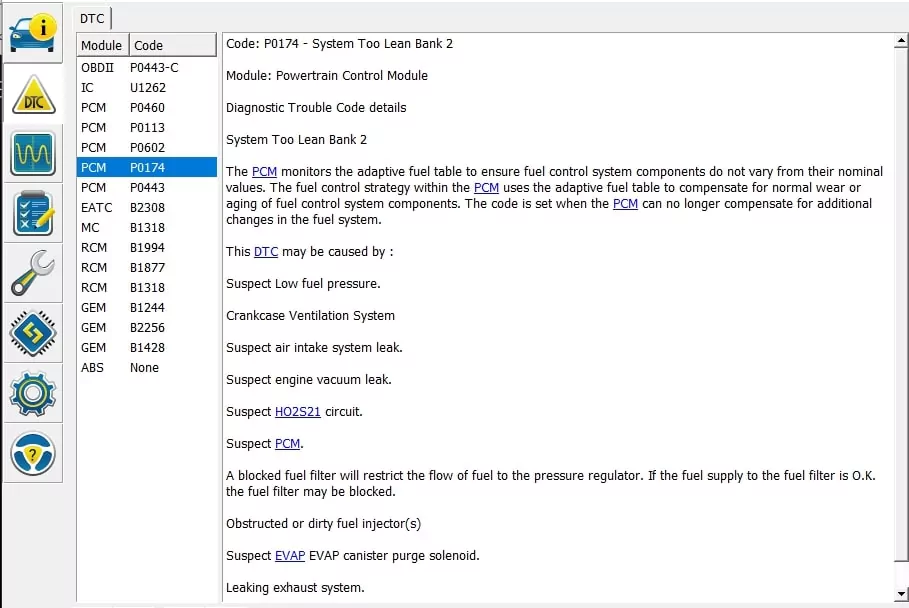 I've used Forscan on some clients' vehicles:
On a 2016 Ford Escape, I got the P0183 code, which was Fuel Temperature Sensor A Circuit High. After some diagnosis, the culprit was a loose and disconnected sensor. 
Recently, my client's 2005 F-250 had injector troubles. Using this scanner, the PCM popped the P0305 code. A heavy misfire and heavy fuel vapor emitted from exhaust were occurring. I used the software to determine injector was failed and stuck open.
2. Perform powerful programming and configuration on your vehicles 
With Forscan, you can customize your car in 2 ways:
As-built format: weird-looking numbers, values, and Xs. You have to change the values manually.
Written format: an easier way to change a car's values. All you need to do is choose "enable/disable", "allowed/inhibited", etc.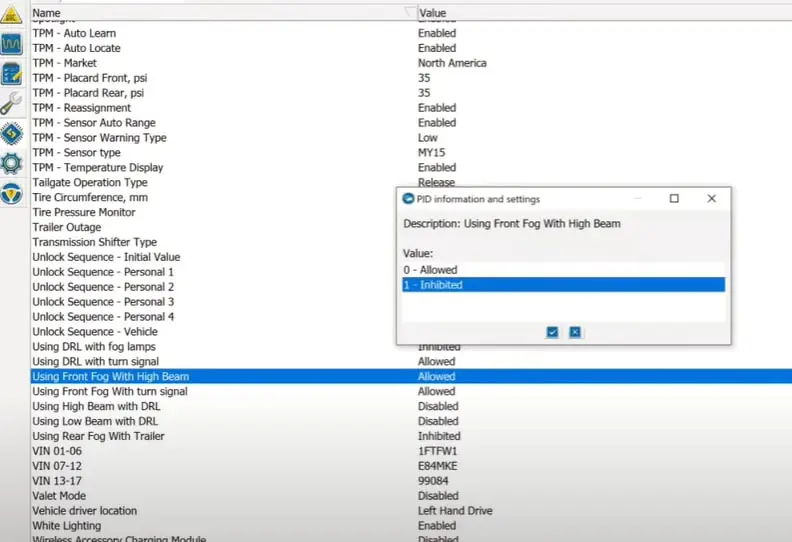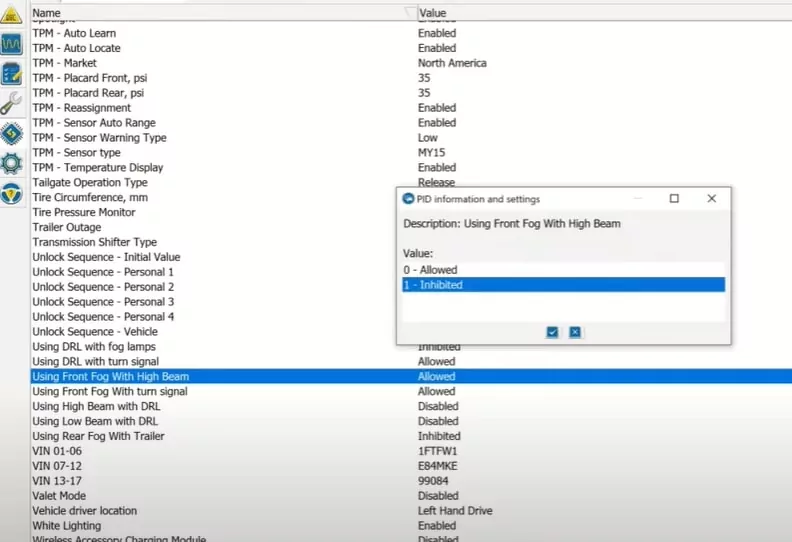 Please remember that the written format's options are more limited than as-built formats.
These are some common changes that Ford users often change with as-built format:
Auto Start/Stop Disabled
Double Horn Honk disable
Disable Pedestrian Alert Speaker
Fogs on when high beams are on (Bambi Mode)
Prevent headlamp switch from defaulting to Auto position
Disable driver & passenger seatbelt minder, etc.
On a 2013 Ford Fusion, I needed to program up some "dealer-only" accessible features. Also, I programmed a used Ford radio/ACM that I had installed to replace the failed original radio.
To do this:
I had to copy the configuration data into the used radio after downloading the "As Built List" for the original radio on Ford website. The MX+ and the Forscan software operated without a hitch.
3. Maintain your cars with various services provided by Forscan
Besides customizations, you can perform many service functions on many control modules:
ABS service bleed
Crash flag reset
Battery monitoring system reset
EGR valve adaptation reset
PATS programming
Steering angle sensor calibration, etc.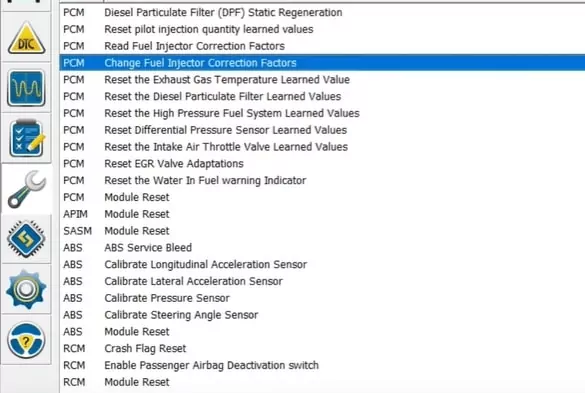 Depending on the specific car, there are more or fewer functions supported. For example, on a 2004 Ford C-Max, I can conduct fewer service procedures than on a 2016 Ford Escape.
Yet, I could program a new key on the Ford C-Max but couldn't do it on the Ford Escape.
In addition, it perfectly allowed me to start a manual regen of the DPF to a 2015 F350 using the FORScan software. 
4. Provide real-time monitoring of various vehicle parameters
In the live data section, there are 3 ways for you to see the live data PIDs:
Dashboard: you will get 28 boxes, which are 28 values you can observe.
Oscilloscope: all the data are graphed and recorded (8 PIDs at once).
Table: the values are listed all the way down.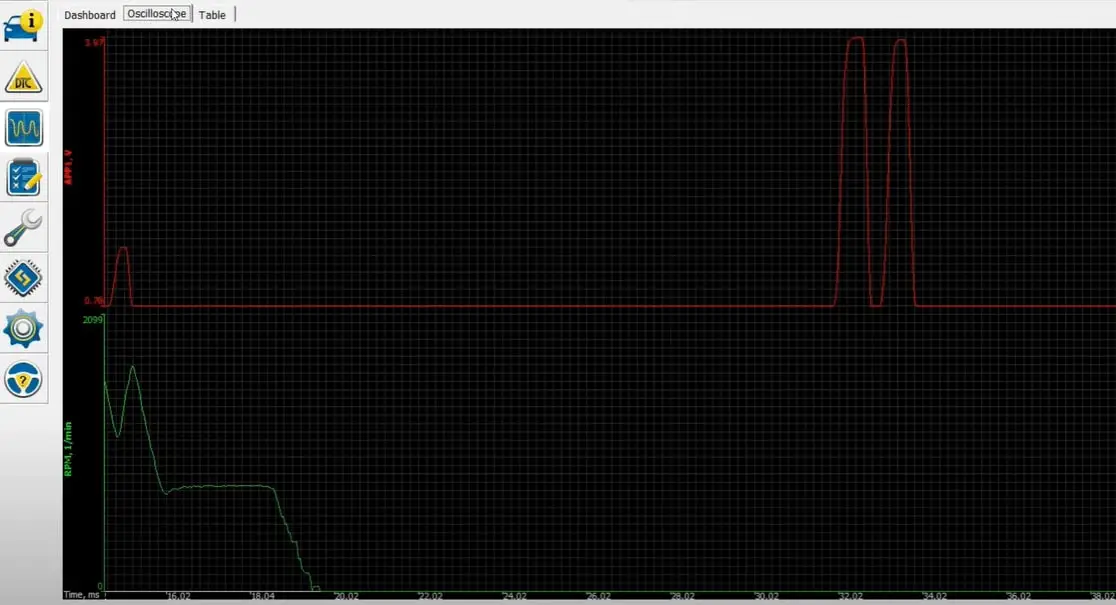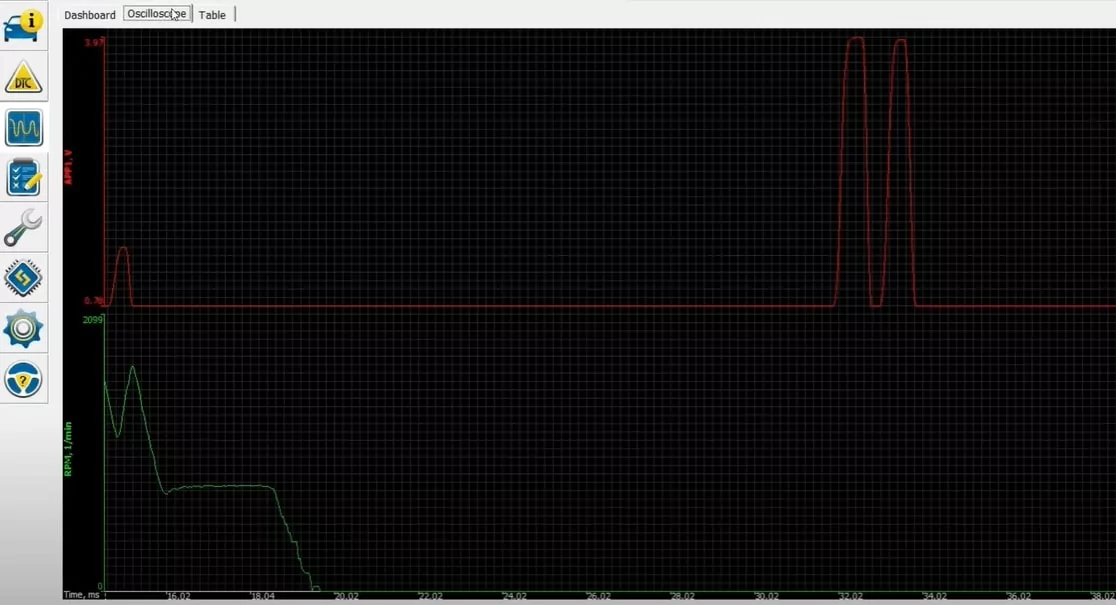 But bear in mind that the more values you choose, the slower the refresh rate is.
Sometimes, if you increase the speed in the oscilloscope section, you will find it a little buggy. It does often crash the program itself. Letting it at the normal speed is better.
Unlike IDS, you can view data PIDs from different control units at the same time.
Price
Forscan has two types of licenses: standard (free) and extended (with charge). With the standard version, the functions you can use will be limited and not as many as the extended one.
You can find more information about these two licenses on Forscan's website.
I suggest you pay for the extended license because the most thing I love about this software is its ability to program/configure. And this function is only available in the extended one.
In addition, Forscan offers every user who has an account on their forum a free 2-month Extended License. You can experience the software before paying for the license.
To use from basic to advanced functions of Forscan, you only need to pay $12 per year. From what you can get with Forscan, this is never a big deal!
Key Takeaway
Forscan is one of the best investments I have made as far as DIY car repair. Especially if you have a Ford that uses the MS CAN (MS-CAN) protocol, then this is the scanner for you. It supports many modules that other adapter doesn't support.
Besides, with this affordable price, you can disable any annoying functions or customize any change you want.
Recommended Adapters
1. OBDLink EX
OBDLink EX and Forscan make an excellent combination for diagnosing and fixing your vehicle. 
Same as OBDLink CX for Bimmercode, OBDLink EX is specially designed for Forscan. So you can have peace of mind when using this adapter as it maintains a stable connection between your car and the laptop. 
Also, with its electronic switch, OBDLink EX enables Forscan to access all CAN buses, including advanced functions.
So, OBDLink EX is your best bet if you want to avoid data corruption and enjoy a rock-solid connection.
2. OBDLink MX+
For anyone who doesn't want to sit in their car with a laptop, OBDLink MX+ is a better choice. This adapter allows you to perform basic to advanced tasks without limited distance. 
But, OBDLink MX+ is a Bluetooth adapter, sometimes the connection is unstable. Sometimes I didn't plug it correctly, so it interrupted my diagnosing process, which made me frustrated a lot.
If you don't want that situation to happen, OBDLink EX will solve your problem.
What's Next?
I would love to hear your thoughts and opinions on Forscan! Your insights and experiences can be a valuable resource for other users who are considering using Forscan. 
Or if you have any questions about Forscan, please leave a comment below.