Have you ever been in a situation where a warning light illuminated and you were unsure what it meant? 
That can be scary! 
Should you stop or continue on your way home? 
I've put together a quick guide to help you understand what your Acura's dashboard warning lights are and what they mean.
There is also a full list of Acura warning lights and meanings in an image and an E-book for FREE Download in this post.
Let's get started!
Acura Warning Lights/Indicators and Meanings
Click the symbols for details if you want.
Now you know what your car is trying to tell you and have a better understanding of Acura dashboard lights.
But it can be challenging to remember exactly the name and meaning of each symbol, right?
No problem!
I've compiled the full list of Acura warning lights and indicators with their meanings in an image and a PDF E-book for you. 
Don't hesitate to download them for later use:

ACURA WARNING LIGHTS AND INDICATORS
Get access to my full list of these dashboard lights and become a better driver.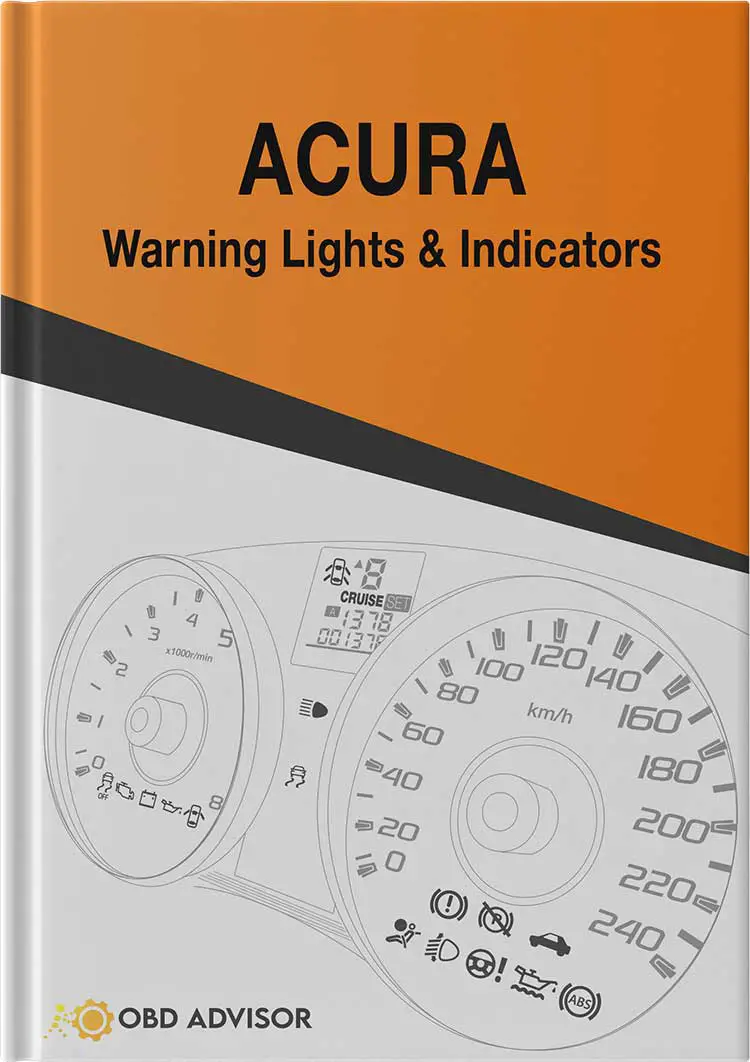 What's Next?
If any of the above Acura dashboard warning lights (red/yellow) appear in your vehicle, have it checked out at a dealer or repair shop.
Or buying a scan tool to self-check before bringing it to a mechanic.
It's a worthwhile investment!
Click to read my review on Best OBD2 Scanners for Honda/Acura and choose the suitable one for you.