Undoubtedly, Carly, BimmerCode, and BimmerLink apps are the best choices for your BMW. However, they are not identical. You need either one or two. But not the three apps. Carly is an all-inclusive application, while BimmerCode and BimmerLink have split features. Nonetheless, the two Bimmer apps can use the same OBD2 connector. 
Here, we look at Carly Vs. BimmerCode Vs. BimmerLink. We'll see what they share and their differences. After which, you can choose the app that fits your needs.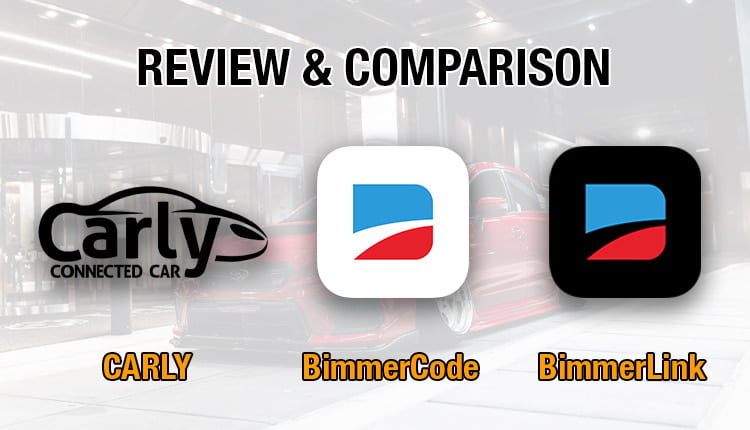 Carly Vs. BimmerCode Vs. BimmerLink: Overview
BMW vehicles present a high level of complexity for owners and auto repair shops. But worry not. With the right software and scan tool, you can diagnose your vehicle in seconds. 
The Carly app, in particular, is a full-featured application that covers diagnostics, maintenance, and coding functions. 
On the other hand, BimmerCode is specifically for coding the ECU. It's what you want to change factory settings. For example, lock doors when the vehicle reaches a certain speed. However, it will not diagnose fault codes. That function is reserved for the BimmerLink app. 
As a result, if you opt for BimmerCode but still need to perform diagnostics, you'll have to install BimmerLink. However, with Carly, you don't require another app. It has all functions in one app. 
Carly Vs. BimmerCode Vs. BimmerLink: Complete comparison chart 
[table "990" not found /]
*Notes: Excellent: 9-10; Good: 7-8; Fair: 5-6; Poor: 3-4; Very poor: 1-2
All three apps need an OBD2 adapter as a link between the car and the app. These apps connect over Bluetooth, Wi-Fi, and Ethernet cable. 
Also, all apps have a Lite version. The free version is for checking compatibility with your vehicle and OBD adapter. On BimmerCode Lite, you can read all modules' default codes. However, you cannot change the coding. BimmerLink Lite allows you to read full sensor values, but you cannot reset the fault codes. 
Carly's free version has standard features only. These include diagnostics, some live data parameters, and emission checks. For premium features, you require a subscription.
Finally, Carly and BimmerCode work on iOS and Android. But BimmerLink works on iOS only. 
Carly Scanner+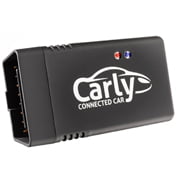 Price range: $79-$119
OBDLink CX (for BimmerCode)
Price range: $55-$65
OBDLink MX+ (for BimmerLink)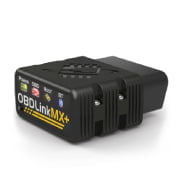 Price range: $95-$105
Carly Vs. BimmerCode Vs. BimmerLink: What are the differences?
OBD2 functions and diagnostics 
BimmerLink and Carly apps read and clear fault codes on nearly all BMWs with an OBD2 connection. It means you can access all ten OBD2 modes. They also help to clear fault codes on all systems, not just the engine. So, you can diagnose and clear codes from the transmission, suspension, airbag, ABS, etc. 
Carly color-codes the diagnostics fault codes as average, bad, or very bad. You'll see the severity of each fault code. It helps to understand if you're looking at an emergency repair or not. 
On both the Carly and BimmerLink apps, manufacturer-level scans are only available after a subscription. 
Other checks include emissions and live data parameters on both the Carly and BimmerLink apps.
BimmerCode, on the other hand, cannot read error codes. It gives you ECU information. If there are error codes on the modules, it can clear those. However, you can't do anything regarding diagnosis. 
Advanced service functions/ Reset functions
BimmerCode cannot perform advanced service functions since it's a coding app. That leaves us with Carly and BimmerLink. 
Carly includes several crucial advanced service functions. They include service resets, battery registration, DPF critical values, DPF regeneration, NOx, EPB reset, and reading and resetting transmission values. 
Carly also has the "Used Car Check" option. Here, it identifies the VIN to see if the car is stolen and detect if the mileage has been manipulated. It also gives you the car's history. You'll see all the codes the car has ever thrown to determine if it's problematic before buying it. 
Another advanced feature by Carly is the digital garage section. You can store diagnostics reports, coding backups, and used car check reports for fast and easy access.  
BimmerLink also offers some advanced service functions. It can perform DPF regeneration, battery registration, mute Active Sound Design (ASD), service resets (oil, brake, AC, engine oil, etc.), exhaust flap remote control, and sound control.
BimmerLink has the error memory feature. Although it's not like the "Used Car Check" function on Carly, it gives you the car's error history. You can get an error report and email yourself. This way, you can find out what happened and when the errors occurred. 
Customization/ Coding 
With the Carly and BimmerCode apps, you can discover hidden features on your BMW. Not to mention customizing your vehicle to your needs. 
When you connect BimmerCode, it gives you access to the ECU. You can code countless systems on an easy-to-use interface. The best thing about BimmerCode is that it has split the items based on easy and difficult to code. The basic mode is ideal for most people since it uses simple steps. But the expert mode leads you to German codes, the language used for coding BMWs. 
So, if you've not been working on BMWs, it's best to stick to the main menu. Some of the things you can expect to change or modify include door handle lights, headlight washers, temperature level on seats, seat module, transmission control unit, and many others. 
Coding on the Carly app is also simple. We find it more intuitive than BimmerCode since it has a series of options that are not bundled under a specific title. This means you don't have to remember where to find alarm systems. A quick scroll will give you the module you want to code. 
However, we found limited options on some vehicle models like BMW 3 Series E36 (1996-2000). 
Both BimmerCode and Carly create backups with every coding. If you don't like the feature you've introduced, you can go back to the previous settings. 
Supported protocols
Carly communicates with the Carly adapter, which operates over multiple standard and proprietary CAN and K-Line protocols. 
Meanwhile, BimmerCode and BimmerLink work on all OBD2 protocols. They can support ISO, PWM, VPW, and CAN protocols. 
Supported BMW years and models 
[table "989" not found /]
Price, in-app purchases, extra fees and updates 
The three apps, Carly, BimmerLink, and BimmerCode, are free to download from App Store for iPhone and Play Store for Android. You get a free version of the apps, which allows you to see if the app works with the adapter you choose to connect your vehicle. 
BimmerLink and BimmerCode apps go for around $32 each. You have to supply a compatible adapter like the OBDLink CX. After which, you don't need to pay a yearly subscription because these two apps are once-off payments. 
Carly, on the other hand, supplies you with an adapter and app for approximately $120. It looks like a lot, but remember, it comes with an adapter. And, it's an all-inclusive app. So, suppose you need both diagnostics and coding functions? The two Bimmer apps plus an adapter amount to roughly the same as the Carly app.
Still, you'll have to pay for a yearly subscription, add-ons on the Carly app. So, it's safe to say you get more for your money with the BimmerCode and BimmerLink apps. 
Finally, you get free lifetime updates on all three apps. 
Carly Scanner+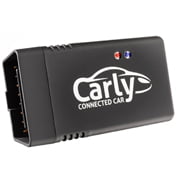 Price range: $79-$119
OBDLink CX (for BimmerCode)
Price range: $55-$65
OBDLink MX+ (for BimmerLink)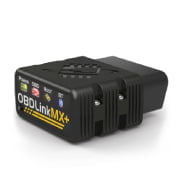 Price range: $95-$105
Carly OBD app
Pros
Offers live parameters in the lite version
Lifetime warranty
Color-codes fault codes
Coding and diagnostics functions in one app
It has a "Used Car Check" function
Supports coding for nearly all BMW models
Cons
Works with the Carly adapter only
BimmerCode Coding App 
Pros
Can clear codes
Available for Android and iOS
Can connect over Bluetooth, ENET cable, ENET cable + Ethernet, and Wi-Fi
Has basic and expert coding modes
Cons
It's easy to mess up if you don't know what you're doing
BimmerLink Diagnostics App 
Pros
Clears codes from all modules
Can display real-time sensor values
Can mute ASD
Supports Bluetooth and Wi-Fi OBD2 adapters
Cons
It does not have any coding functions
Which is the best app for my BMW?
Of the three apps, we'd recommend Carly for those looking for an all-in-one app. This is where you'll get a Carly adapter for a seamless experience. 
But if you want to use different devices, BimmerLink and BimmerCode apps give you that freedom. They are also cheaper if you find a good pocket-friendly adapter.
Compatible adapters
Carly scanner+ for Carly 
Carly Scanner+ is a portable Bluetooth adapter by Carly. Here are a few advantages and disadvantages of this device. 
Pros
It fits in your pocket
Categorizes fault codes by system
Works with many brands, not just BMW
Accesses basic features for free
14-day money-back guarantee
Cons
It does not show you features available for BMW before a subscription
Carly Scanner+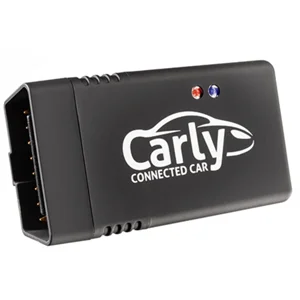 Price range: $79-$119
DOWNLOAD: Carly
OBDLink CX for BimmerCode and BimmerLink 
Pros
Specially created for BimmerCode
Very unobtrusive
Can provide real-time engine data
Can be left plugged into the vehicle
It has overvoltage protection
Can pair with third-party apps
Cons
Not compatible with Windows
OBDLink CX (for BimmerCode)
Price range: $55-$65
OBDLink MX+ for BimmerLink 
Pros
Reads diagnostics from all systems
Supports Windows
Can read live data from TPMS, ABS, and airbag
Can retrieve manufacturer-specific codes
Faster than most handheld scanners
Cons
More expensive than other BimmerLink-compatible adapters
OBDLink MX+ (for BimmerLink)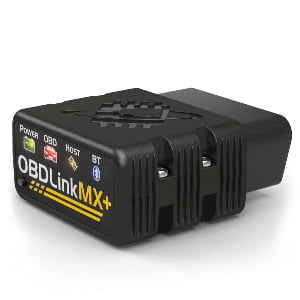 Price range: $95-$105
Final thoughts
All you need is an excellent app that will help you get on top of things on your BMW. We are talking about the Carly, BimmerCode, and BimmerLink apps. 
Carly is a high-precision option for diagnosis, maintenance, and coding. It offers you the capability to perform multiple advanced and coding tasks on your vehicle. 
BimmerCode is your go-to for customizing your BMW's features to your liking. You can make small software changes and unlock new features for the type of ride you like. 
Finally, BimmerLink is a cost-effective option for full system scanning and crucial maintenance features.
Carly Scanner+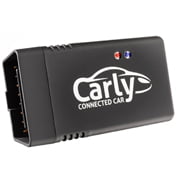 Price range: $79-$119
OBDLink CX (for BimmerCode)
Price range: $55-$65
OBDLink MX+ (for BimmerLink)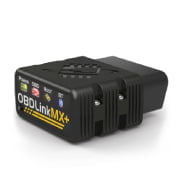 Price range: $95-$105
---
RELATED POST:
---