Are you in search of a scanner that is compatible with VAG (Audi, VW, etc.) or BMW vehicles?
Finding it difficult to decide between Carly and OBDeleven? Well, look no further!
In this review, I'll thoroughly compare Carly vs. OBDeleven in every aspect so that you can make an informed decision and select the perfect product for yourself.
After going through this, you'll be confident about your choice and won't end up with the wrong product.
Carly vs. OBDeleven: Full Comparison Chart

Carly



OBDEleven


[10% OFF Code:
OBDAdvisor23]

[10% OFF Code:
OBDADVISOR10]

DIAGNOSTICS
Full-system diagnostics

✅

✅

Live data

Engine only

Full systems

Active tests

-

✅

OTHER FUNCTIONS
Service functions

7

10

Service light reset

✅

✅

Battery registration

✅

✅

Brake pad replacement

✅

✅

Coding

✅

✅

VEHICLE COVERAGE
VAG/BMW/MINI cars

✅

✅

Other car brands

✅ (*)

✅ (*)

ANNUAL PLAN
Free plan

-

✅

Paid plan

Premium: $150/yr

Pro: $56/yr
Ultimate: $156/yr


AFTER-SALES SERVICE
Warranty

Lifetime

2 years

Customer support

8.5/10

9.0/10

Check price

Check Price
Click here to DOWNLOAD the Full Comparison Chart in PDF (FREE)
(*): Only basic functions are supported.
---
Quick Summary: Key Differences
Carly and OBDeleven have several notable differences, and to help you make a quicker decision, I'll focus on 4 main factors:
Live data: Carly only shows engine live data, whereas OBDeleven provides live data from all systems of your vehicle.
Vehicle coverage: While Carly supports basic functions for a wider range of car brands, OBDeleven may have more limited coverage in this regard.
Bi-directional control: OBDeleven enables you to perform active tests, which Carly lacks this capability.
Coding: When it comes to car coding, OBDeleven offers a more extensive range of options compared to Carly.
Considering these differences, you can make a more informed choice between Carly and OBDeleven based on your specific needs and preferences.
Today's best Carly price:
Today's best OBDeleven price:
---
Carly vs. OBDeleven: Performance
1. Full-system diagnostics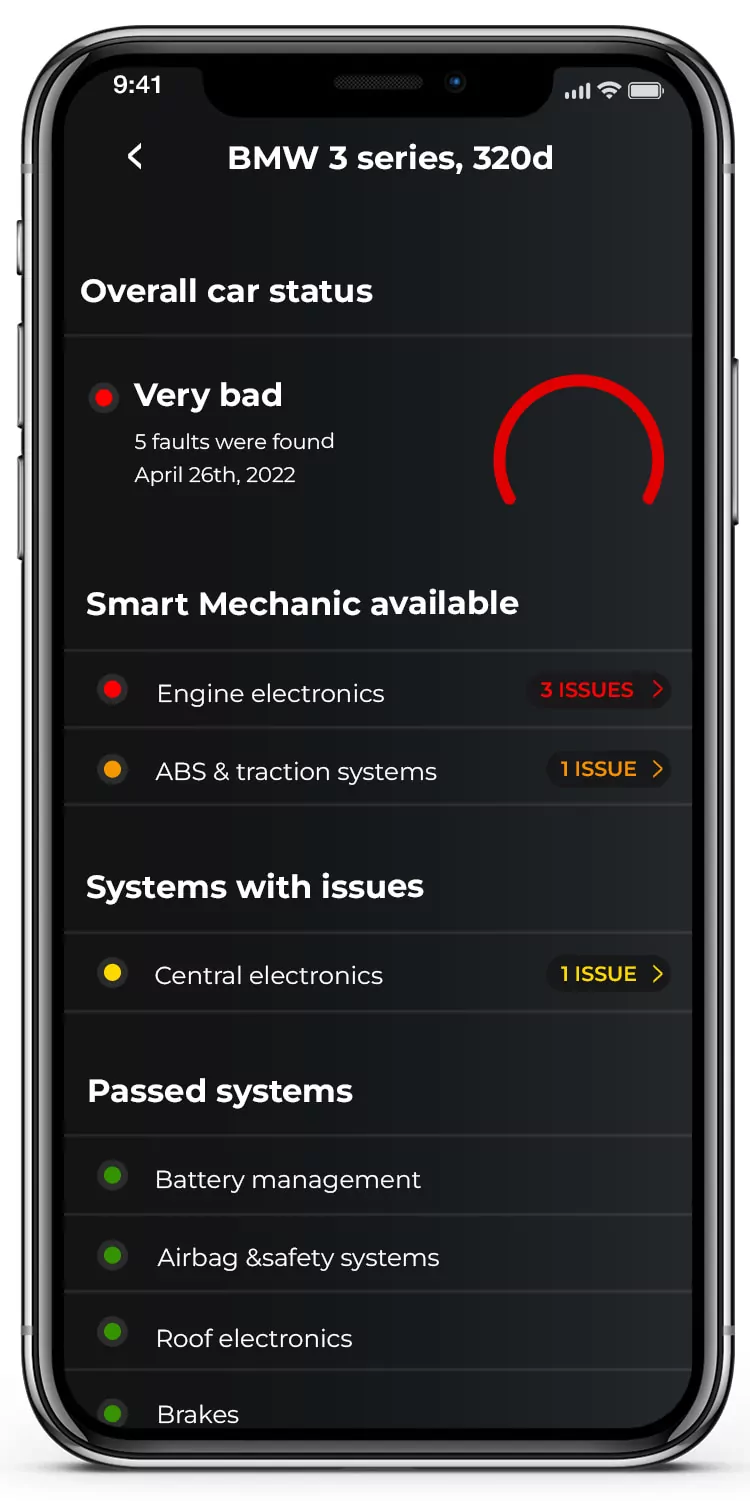 Both Carly and OBDeleven offer code reading and clearing capabilities for all available systems. However, it's essential to note that the full-system diagnostics of each scanner are limited to certain car brands. Here are the supported brands for each:
Carly: BMW/MINI, VAG vehicles, Toyota, Mercedes, Ford, GM, etc.
OBDeleven: BMW/MINI/RR, VAG vehicles.
If a car brand isn't listed above, it can only read engine codes and not perform other functions.
To ensure whether your specific car is supported, I recommend visiting their websites. 
2. Live data
When it comes to live data, OBDeleven clearly takes the lead. It allows you to read live data from the full system, provided the vehicle is among the supported brands mentioned earlier. 
If you want to view live data in graph format, OBDeleven comes to the rescue for Android OS users. This feature is available and allows you to visualize data in graphs. 
However, for OBDeleven users with iOS devices, live data in graph format is currently not supported.
Although Carly mainly focuses on BMW as its primary brand, even when I use it on BMW cars, the scanner only displays engine live data.
And Carly doesn't offer the option to read live data in graphs at all, regardless of the operating system you use.
3. Service functions
Carly offers a range of service functions that include:
Service light reset
DPF regen
NOx regen
EPB service
Battery registration
Engine adaptation
Transmission adaptation.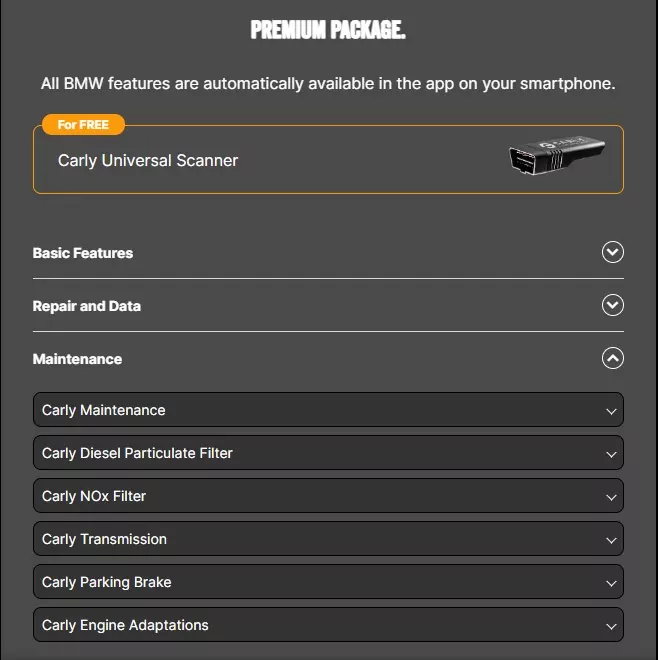 However, it's important to note that Carly's full suite of service functions is exclusive to BMW cars. Other car manufacturers have very limited or no supported service functions with Carly.
For OBDeleven, it provides service function support only for VAG cars. Here are some examples:
Reset the oil service interval
Code a new car battery
Force DPF regeneration
Unlock EPB when changing brake pads
Calibrate throttle body, etc.
And I find that for vehicles outside the VAG group, service functions are currently not supported by OBDeleven.
4. Coding
OBDeleven allows you to customize your vehicle even in their free plan, but doing so requires purchasing credits. The advantage of OBDeleven is that it can actually help you save money since you only need to buy credits when you want to make changes to your car. 
This way, you're not tied to a fixed subscription cost and can spend only when necessary.
I've personally tried both the full Carly version and the Free & Pro versions of OBDeleven. 
Both scanners have pre-set coding options, but OBDeleven stands out as it also lets you manually customize your car with the Pro plan.

In this aspect, OBDeleven is undoubtedly the better choice. 
Furthermore, based on my experience testing both scanners on the same vehicle, OBDeleven provides more coding options.
5. Active tests
If you're interested in bi-directional control, the good news is that OBDeleven supports this feature even in the Free plan. On the other hand, Carly, which offers a limited number of advanced functions, of course, does not have any active tests available.
Today's best Carly price:
Today's best OBDeleven price:
---
Carly vs. OBDeleven: Vehicle Coverage
Carly and OBDeleven used to specialize in specific car brands, with Carly focused on BMW and OBDeleven on VAG cars. However, both companies have now upgraded their software to be compatible with other car brands as well. 
Nonetheless, the supported functions for other car brands may not be as extensive as those available for their primary focus.
Carly can now work with all car brands, but the full range of functions is only available for BMW. 
Some other brands like Toyota, Ford, Audi, etc., have a few more functions, but to be sure about your vehicle's coverage, it's best to check Carly's website.
As for OBDeleven, apart from VAG cars, it can also be used on BMW/MINI/Roll-Royce with about half the functions compared to VAG cars. For other car manufacturers, only engine diagnostics are supported. 
For specific details, you can visit OBDeleven's website to confirm which functions are available for your vehicle.
Today's best Carly price:
Today's best OBDeleven price:
---
Carly vs. OBDeleven: Subscription Plan
Carly offers a free version, but its functionality is very limited, primarily used to check the supported functions for your car. However, in reality, it only allows reading and clearing of codes.
To access more features, you'd need to opt for their premium version, priced at around $150/year, which includes a free adapter.
On the other hand, OBDeleven takes a different approach. You can purchase their adapter for about $60 and get access to a free plan.
With OBDeleven's free plan, you can:
Read and clear all codes
Access full live data
Enjoy bi-directional control
Perform service functions and coding (requires credits)
OBDeleven also provides two additional plans:
Pro: Offers long coding, allowing you to customize your VAG cars manually.
Ultimate: Comes with unlimited credits for performing car coding.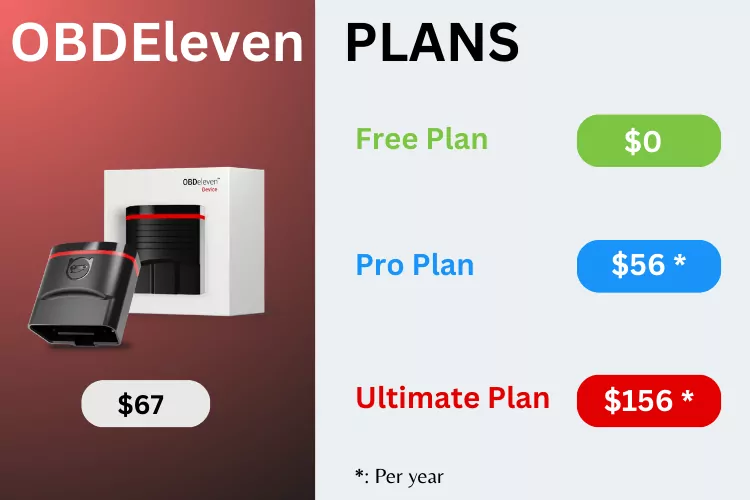 In contrast to Carly's premium version, OBDeleven's Pro and Ultimate plans offer advanced features at more affordable price points of $56/year and $156/year, respectively.
Today's best Carly price:
Today's best OBDeleven price:
---
Carly vs. OBDeleven: After-sales service
Carly stands out to me in one aspect – its lifetime warranty, which is remarkable. If your Carly scanner is not working, they provide a free replacement, ensuring long-term peace of mind.
On the other hand, OBDeleven offers a 2-year warranty, which may not be as extensive as Carly's lifetime warranty but still provides a reasonable coverage period.
Both scanners regularly update new features for each car brand, so you can always expect to have the latest improvements.
In terms of customer support, my experience has been positive with both companies. When I had questions about their products, they responded enthusiastically and promptly within 24 hours.
Today's best Carly price:
Today's best OBDeleven price:
---
Recommendations
After comparing the two scanners side by side, it's evident that OBDeleven is the clear winner in almost every aspect mentioned above, from performance to the available plans.
The only area where Carly has a small advantage is that it supports more car brands than OBDeleven. However, it's important to note that for those additional car brands, Carly only offers basic functions.
In conclusion, if you're looking for a scanner for VAG cars or BMW, OBDeleven is undoubtedly the superior and more cost-effective option between the two.
Today's best Carly price:
Carly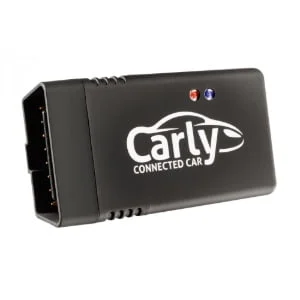 Pros
Straightforward to use

No additional app

Frequent software updates

Can be used on BMW bikes
Cons
High yearly subscription fee

Free app only lets you view engine codes
Today's best OBDeleven price:
OBDEleven
Pros
Various car coding options
Full-system diagnostics
Bi-directional control
~15 service functions
Cons
Need credits to perform service functions and codings