OBDeleven offers a range of tools, from basic to professional, that cater to the needs of various car owners, particularly professionals using VAG Group/BMW vehicles. 
Our testing team has thoroughly tested all OBDeleven products on different vehicles, primarily focusing on the VAG group, to provide an honest opinion on each one. Additionally, we offer recommendations on which product suits different users.
Let's get started!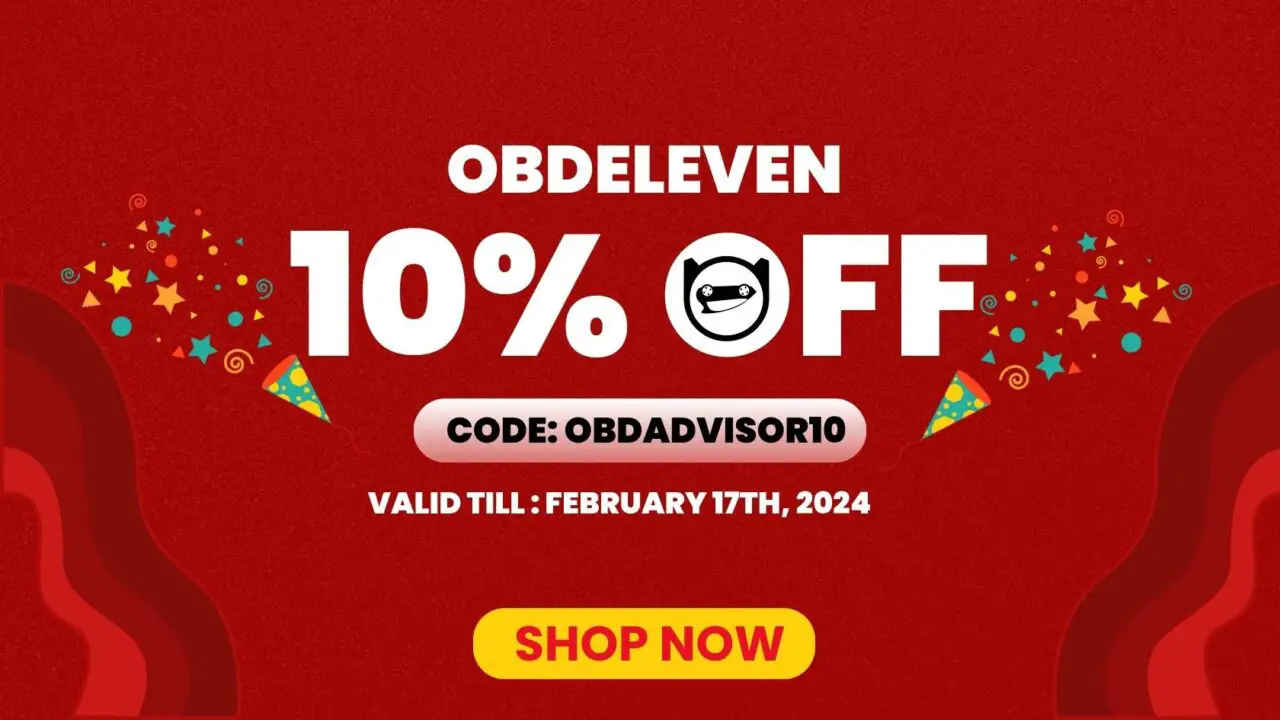 Best OBDeleven Scanners Comparison Chart
| | Next Gen | First Gen |
| --- | --- | --- |
| VAG VEHICLES | | |
| Advanced diagnostics | ✅ | ✅ |
| ECU customizations | ✅ | ✅ |
| Reset functions | ✅ | ✅ |
| Live data | ✅ | ✅ |
| BMW group | | |
| Advanced diagnostics | ✅ | – |
| ECU customizations | ✅ | – |
| OTHER BRANDS | | |
| Read engine codes | ✅ | – |
| Clear engine codes | ✅ | – |
| CONNECTION | | |
| Bluetooth | BLE 4.2 | BLE 4.2 |
| Device supported | Android & IOS | Android |
| | | |
| | | |
---
Best OBDeleven Plans Comparison Chart

Ultimate Plan



Pro Plan



Original Version


FEATURES
For all brands
OBD2 diagnostics

✅

✅

✅

For BMW group
Car customizations
(One-click Apps)

Unlimited

Buy credits

Buy credits

Advanced diagnostics

✅

✅

✅

For VAG group
Car customizations
(One-click Apps)

Unlimited

Buy credits

Buy credits

Advanced diagnostics

✅

✅

✅

Live data

✅

✅

✅

Freeze frame data

✅

✅

✅

SFD ulocking

✅

✅

–

Control unit reset

✅

✅

–

Basic settings

✅

✅

–

Coding & Long coding

✅

✅

–

Adaptations & Long adaptations

✅

✅

–

Raw data

✅

–

–

OCAbuilder

✅

–

–

Ultimate Pack
(save $10)

Pro Pack
(save $20)

–
---
Best OBDEleven Scanners Reviews
1. OBDeleven FirstGen Device
OBDeleven Device
Pros
User-friendly interface

Fast performance

Advanced coding functions (purchase required)
Cons
Connection issue

Limited vehicle coverage (VAG Group)
First and foremost, we want to mention that the OBDeleven Device only supports Android phones and is designed for VAG Group vehicles. If you own an iPhone or have cars from other manufacturers besides VAG Group, we recommend considering the NextGen Device instead. 
Scanning takes about 80 seconds to cover all vehicle systems. The app interface organizes codes by systems, making it easy to address specific issues one by one. The interface is professional and visually appealing. 
The live data stream is good as well, it is very fast at pulling and updating live data. We also appreciate how easy it is to navigate and select the specific values we want to monitor.
The app offers One-Click Apps for VAG Group vehicles, including tasks like activating position lights and controlling the headlight washer. These pre-coded options are great for beginners, but they require purchasing with OBDeleven Credits. Clear descriptions are provided for each option.
Today's best OBDeleven Device price:
Read more: OBDeleven Standard: Bluetooth OBD2 VAG Car Scan Tool Review
2. OBDeleven NextGen Device
OBDeleven NextGen Device
Pros
Stable connection

Wider vehicle coverage

User-friendly interface

Fast performance

Advanced coding functions (purchase required)
We notice that the OBDeleven NextGen Device has a stronger connection compared to the original version. It works well with both Android and iOS phones, and we do not experience any connection issues. We can successfully connect the device to our phones every time.
While OBDeleven can work with different vehicle makes, we find that it works best with VAG Group and BMW vehicles. We test it on Ford and GM vehicles as well, and it can perform basic tasks like OBD2 engine diagnostics and clearing codes.
When it comes to functions, we don't see any significant differences between the two devices. Both offer full diagnostics, comprehensive live data, and coding functions (available for purchase in the app). Since they use the same app, the interface is also the same, which is user-friendly and informative.
However, the NextGen Device offers better performance. Its connection with the app and the vehicle is more stable, resulting in faster performance. With the NextGen Device and the app, we can scan the entire vehicle in under 1 minute, which is about two-thirds of the time it takes with the original device.
Based on our experience, we recommend purchasing the OBDeleven NextGen if you use an iOS phone, own a BMW vehicle, or simply want a smoother and faster performance.
Today's best OBDeleven NextGen Device price:
3. OBDeleven Pro Pack
OBDeleven PRO Pack
The Pro Pack includes the OBDeleven NextGen Device and a year of the PRO Plan. The key difference of the Pro Plan is the
, which requires technical knowledge. If you're a professional interested in long coding, the Pro Pack is recommended. Otherwise, purchasing the device alone can save you money.
Functions such as diagnostics and live data are the same as the NextGen Device, so we won't go into detail about them. However, it's important to note that the PRO Pack does not come with any free credits. To use advanced functions like pre-made codings and service functions, you will still need to purchase credits in the app.
We find free long coding, the standout function of the PRO Pack, highly valuable. We can use it to activate hidden features, create module backups, and retrofit items. We recommend doing a full backup of every module in the vehicle before making any coding changes. The interface for long coding in OBDeleven is user-friendly. However, some changes may require navigating through 20 different long coding and adaptation settings. There are many helpful instructions on platforms like YouTube and OBDeleven's forum for performing long coding functions. 
Today's best OBDeleven Pro Pack price:
4. OBDeleven ULTIMATE Pack
OBDeleven ULTIMATE Pack
Pros
Free credits

Numerous advanced functions
Cons
Trouble with Adaptations & Basic settings
The Pro Pack is the most advanced and cost-effective OBDeleven product we have tested. It includes the OBDeleven NextGen Device and a year of the Ultimate Plan.
Unlike the other option, with this combo, we can unlock all the functions of the OBDeleven app without purchasing any credits. There are numerous advanced tasks we can perform with this pack. One of the best things is that the ULTIMATE Pack comes with unlimited One-click apps, allowing us to use all the pre-made coding for free.
During our testing, we also explore some advanced functions that are specific to VAG vehicles, such as the OCA builder. We try to create three One-Click App options, and so far, they work successfully, although the process is quite complex. The Raw data feature is also a valuable component of the ULTIMATE PACK, as it provides us access to various data, including basic settings IDs, adaptations, and more.
However, there are a few functions we don't particularly like, such as Adaptations and Basic settings. OBDeleven doesn't have all the available options for these functions, and sometimes we encounter issues where we cannot submit the code for adaptations, requiring us to disconnect and then reconnect again. 
Apart from these functions, we find that every aspect of OBDeleven is excellent, making it a highly professional tool for any VAG/BMW owner.
Today's best OBDeleven Ultimate Pack price:
---
The Differences Between The OBDeleven Versions
1. OBDeleven device Vs. NextGen device
Both devices offer advanced features like diagnostics and live data, but neither provides free credits. This means that if we want to use advanced features such as car codings, we have to pay for them. Both devices utilize the same "OBDeleven" app, so there's no difference in the interface either.
However, the NextGen device outperforms the original device in terms of performance. In our tests, it establishes a stronger connection and connects immediately, whereas the original device takes some time to connect. Additionally, the NextGen device is faster in scanning and performing tasks.
Furthermore, while the OBDeleven device only works on Android devices and supports VAG vehicles, the OBDeleven NextGen has broader compatibility. It can work on Android, iOS, HarmonyOS, and supports VAG, BMW, and other car makes.
2. OBDeleven PRO Vs. ULTIMATE
Firstly, it's important to note that both plans can support a wide range of vehicles. However, the One-click apps are specifically available for VAG and BMW vehicles, while all other advanced functions are limited to the VAG Group. As a result, we recommend both plans for VAG/BMW owners.
The ULTIMATE Plan is a better money-saving option compared to the PRO Plan. With the PRO Plan, we only have free access to the Long Coding function, and we need to purchase credits for other functions. However, with the ULTIMATE Plan, we get free access to all the functions in the app, including unlimited pre-made coding options. Additionally, the ULTIMATE Plan offers more advanced functions like Raw Data and OCA Builder.
Therefore, the PRO Plan is suitable for professionals who only require the Long Coding function, while the ULTIMATE Plan is a much better choice for those seeking an all-in-one solution for VAG vehicles.
What's Next?
And that concludes our reviews of the best OBDeleven scanners. We have provided honest reviews based on thorough testing, including comparisons between different types of products. 
We hope that this post has helped you find the OBDeleven product that suits your needs.
Read more: