On a sunny day, you're driving down the road. Everything seems to be going smoothly.
Then, you notice a light illuminating on your dashboard. 
If you are unfamiliar with that symbol, you could be unsure whether you ought to stop or not.
That causes panic, right?
Fortunately, I'm here to give you a VW Dashboard Light Guide to help you quickly identify the problem, and determine the seriousness of the situation.
Also, you'll get a full list of KIA warning lights and meanings in an image and an E-book (FREE Download) for the next drive.
Let's take a look at the list below!
VW Warning Lights/Indicators and Meanings
Click the symbols for details if you want.
Now you know what your car is trying to tell you and have a better understanding of Volkswagen dashboard lights.
But it can be challenging to remember exactly the name and meaning of each symbol, right?
No problem!
I've compiled the full list of VW warning lights and indicators with their meanings in an image and a PDF E-book for you. 
Don't hesitate to download them for later use!

VOLKSWAGEN WARNING LIGHTS AND INDICATORS
Get access to my full list of these dashboard lights and become a better driver.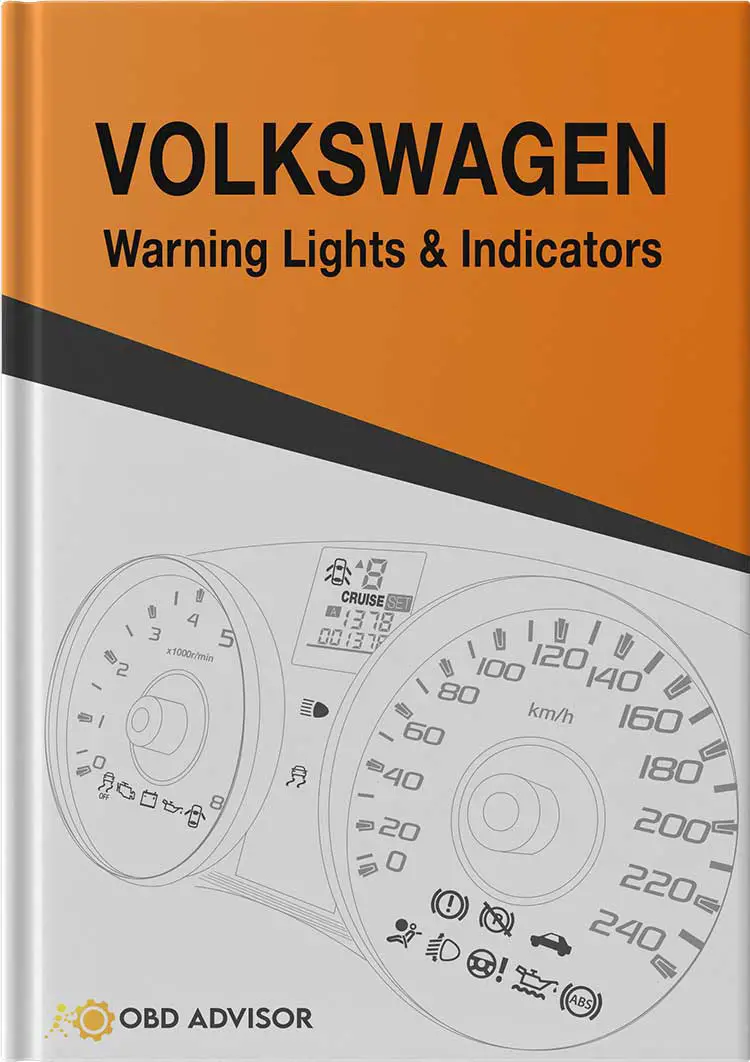 What's Next?
I hope you find this quick guide helpful.
Knowing what's on your Volkswagen dashboard increases driving security and safety. Warning lights are designed for a purpose, thus you shouldn't ignore them.
Do you think that is the only way to know what's going on with your car?
Of course not!
An OBD2 scanner can also do that!
This tool can help you to find the causes behind the warning lights. Don't miss my review on the Best VW Audi Scan Tools to find the right diagnostic tool for you and your vehicle.