Let me guess. You're driving when your Mazda dashboard lights suddenly come on.
And you wonder what those lights mean?
If yes, you're in the right place.
Understanding the dashboard warning lights can save you high vehicle repair costs and keep you safe. You only need to take appropriate action on time.
In this guide, I'll show you the meaning of dashboard warning lights and indicators and what to do when they come on.
Also, you'll get a full list of Mazda warning lights and meanings in an image and an E-book (FREE Download) for the next drive.
Let's get started!
Mazda Warning Lights/Indicators and Meanings
Click the symbols for details if you want.
Now you know what your car is trying to tell you and have a better understanding of Dodge RAM dashboard lights.
But it can be challenging to remember exactly the name and meaning of each symbol, right?
No problem!
I've compiled the full list of Dodge RAM warning lights and indicators with their meanings in an image and a PDF E-book for you. 
Don't hesitate to download them for later use!

MAZDA WARNING LIGHTS AND INDICATORS
Get access to my full list of these dashboard lights and become a better driver.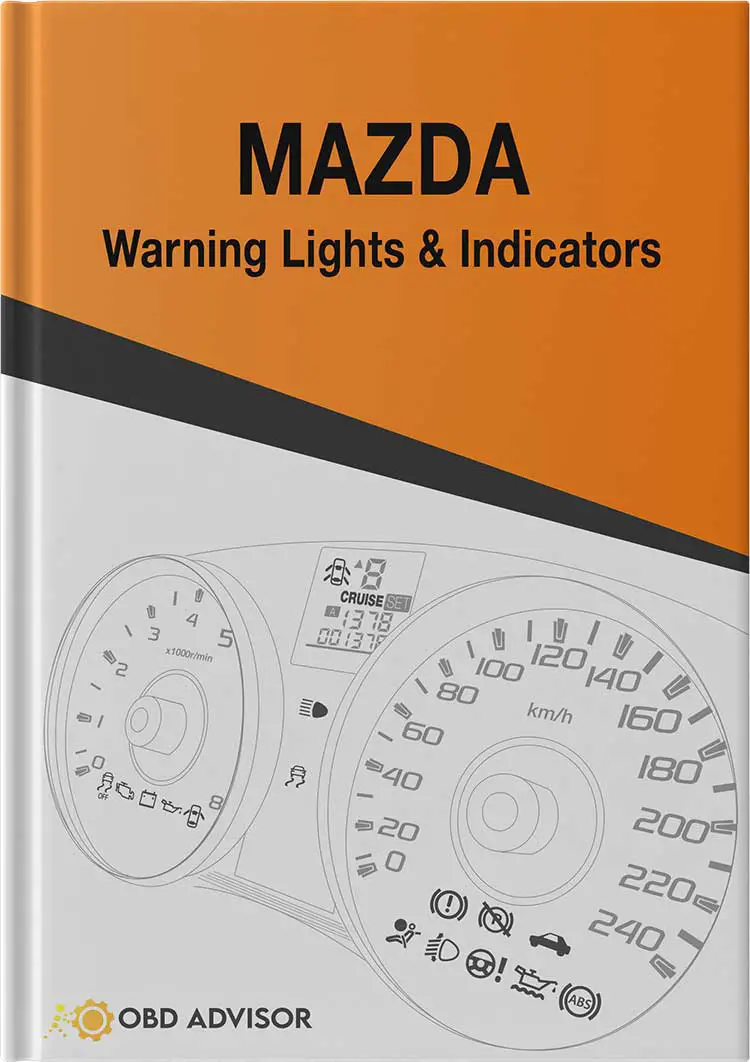 What's Next?
Your Mazda dashboard lights are your informer. Knowing what they mean is crucial to a driver because it makes you safer.
If you see a yellow or red warning light pop up, it is best to get assistance ASAP or self-check by using a scanner. Click to read on the Best Ford/Mazda OBD2/OBD1 Scan Tools. This is an in-depth review that helps you find the best scanner for your Mazda.