There are so many warning lights on your Jeep dashboard that show up occasionally. Sometimes, you don't even know what they mean and they can make you go panic easily.
This guide will give you all the information you need about Jeep dashboard symbols.
Also, you'll get a full list of Jeep warning lights and meanings in an image and an E-book (FREE Download).
Keep reading to find out more to understand their messages and what you should do when they come up.
Jeep Warning Lights/Indicators and Meanings
Click the symbols for details if you want.
Now you know what your car is trying to tell you and have a better understanding of Jeep dashboard lights.
But it can be challenging to remember exactly the name and meaning of each symbol, right?
No problem!
I've compiled the full list of Jeep warning lights and indicators with their meanings in an image and a PDF E-book for you. 
Don't hesitate to download them for later use:

JEEP WARNING LIGHTS AND INDICATORS
Get access to my full list of these dashboard lights and become a better driver.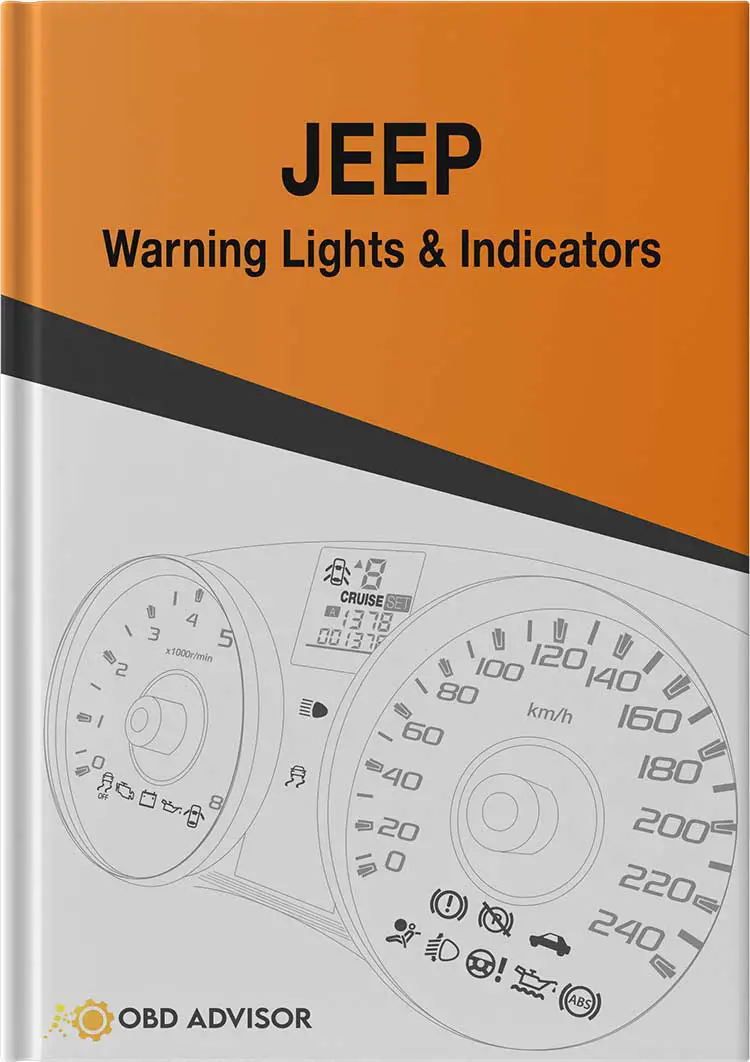 What's Next?
Keep in mind, you should schedule a service appointment at your earliest convenience when any of the warning lights show up in yellow on your Jeep car's dashboard. 
If any of them are red and/or blinking, consider stopping everything and taking your car to the nearest Service Department.
Or you can use a scan tool that helps you to diagnose exactly what's wrong with your car.
Read my comprehensive review on the Best Chrysler/Jeep/RAM Scan Tools, in case you don't know which scanner you should buy.