It can be worrying when a warning light illuminates on your Ford's dashboard and you're not sure of exactly what this symbol means and what action you should take.
Luckily for you, I'm here to explain what each warning light indicates. There is also a list of all lights in an image and a PDF E-book for you to Download for FREE.
Scroll down for further details about what's wrong with your car and what to do to turn off the dashboard light.
Ford Warning Lights/Indicators and Meanings
Click the symbols for details if you want.
Now you know what your car is trying to tell you and have a better understanding of Ford dashboard lights.
But it can be challenging to remember exactly the name and meaning of each symbol, right?
No problem!
I've compiled the full list of Ford warning lights and indicators with their meanings in an image and a PDF E-book for you. 
Don't hesitate to download them for later use!

FORD WARNING LIGHTS AND INDICATORS
Get access to my full list of these dashboard lights and become a better driver.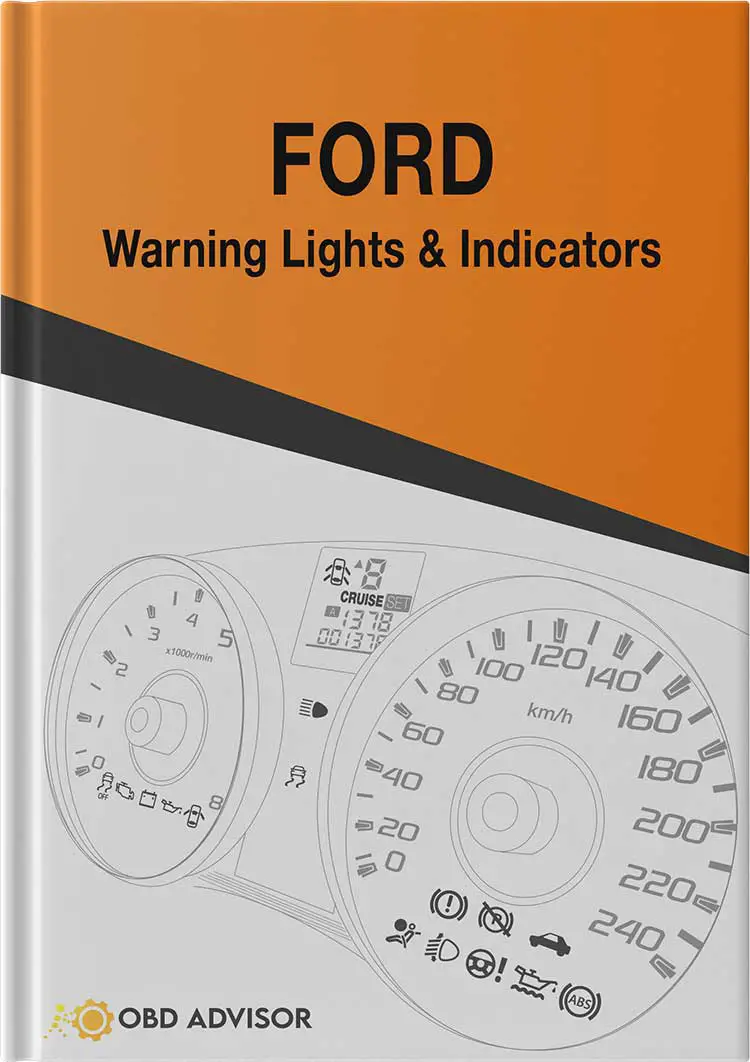 What's Next?
The Ford alerts on your dashboard can assist in keeping you safe while driving, so it's important to pay attention to them. 
If any of the dashboard lights on your Ford indicate that there is a problem or that service is necessary, it's better to visit a repair shop as soon as possible.
To avoid a potentially expensive repair, you can buy a diagnostic tool to self-check first.
Click here to read my review on the Best Ford Scan Tools to find the best suit for you.