For home mechanics or even everyday car owners, an OBD2 scanner is an excellent way to stay on top of your vehicle's health and repair issue before they become serious problems. The THINKCAR line of products makes this easy. 
But which of their products is the right one for you? We'll break down their functions, features and use them in this side-by-side comparison to help you make that decision yourself.
THINKCAR100 Vs. THINKDRIVER Vs. THINKDIAG Mini comparison chart
Editor's Pick


Thinkcar 100


Thinkdriver


ThinkDiag Mini

Customer Rating

Price range
OBD2 functions
Full OBD2 Functions
Full OBD2 Functions
Full OBD2 Functions
System diagnostics
Engine
All systems
All systems
Advanced service functions
MIL Reset
15+
15+
Oil Reset
--
✔
✔
ABS Bleeding
--
✔
✔
IMMO Keys
--
✔
✔
TPMS Reset
--
✔
✔
Vehicle Compatibility
OBD2 cars, SUVs, 12V trucks
OBD2 cars, SUVs, 12V trucks
OBD2 cars, SUVs, 12V trucks
Connection method
Cables
Bluetooth
Bluetooth
*Notes: Excellent: 9-10; Good: 7-8; Fair: 5-6; Poor: 3-4; Very poor: 1-2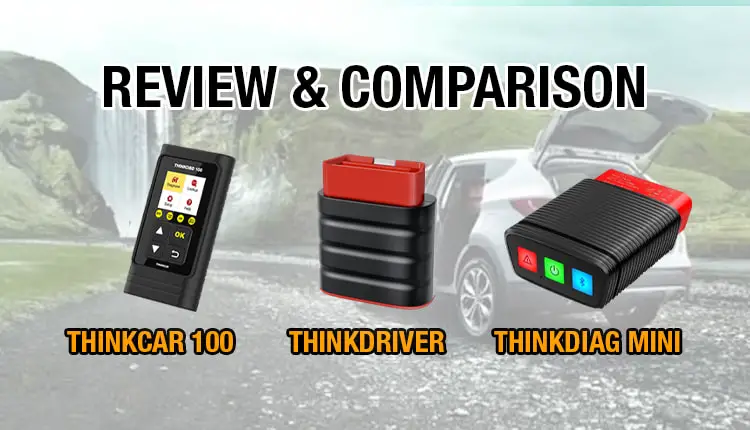 THINKCAR100 vs. THINKDRIVER vs. ThinkDiag Mini: Key Things in Common
All three of these automotive diagnostic tools can run all ten modes of the OBD2 tests, including reading and clearing engine codes, emissions-related troubleshooting like checking the oxygen sensors, and conducting I/M readiness tests.
Beyond OBD2, the design, functions, and features of these three tools vary quite a bit. Let's break it down so you can see what's different between them.
THINKCAR100 vs. THINKDRIVER vs. ThinkDiag Mini: Key Differences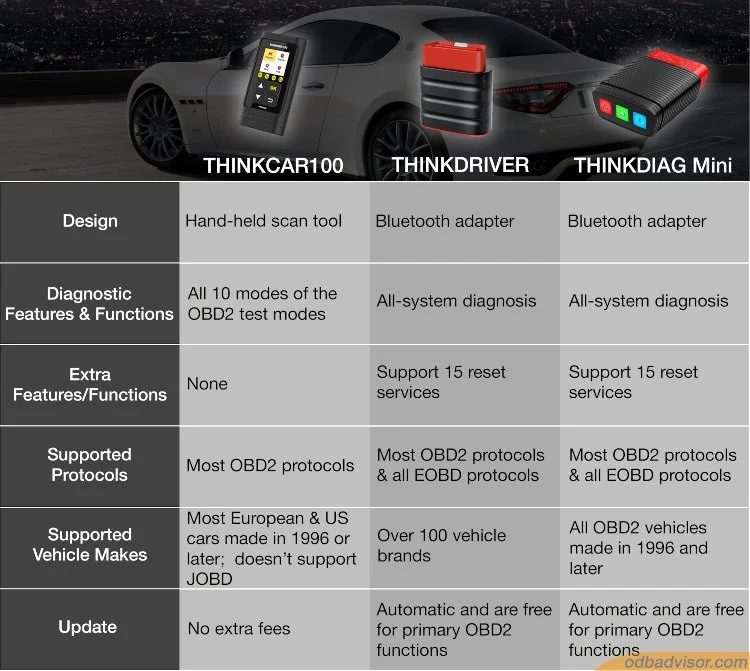 Design and Specifications
The THINKCAR 100 code reader is a hand-held scan tool with a likely familiar design to auto mechanics. It's a compact unit with a simple navigation interface. Hot-keys for code look-up, I/M readiness, and Freeze Frame data help make diagnosis quicker and more comfortable. Navigating the menus overall is very straightforward and intuitive.
THINKCAR 100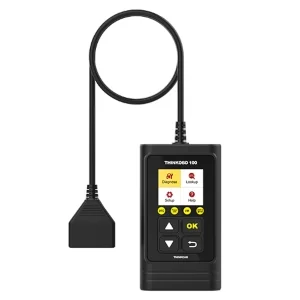 Both the ThinkDiag Miniand THINKDRIVER take a different approach in the design. These units are Bluetooth adapters that plug into your vehicle's OBD2 port and communicate with diagnostic software on your phone or tablet. 
Of the two, ThinkDiag Mini is more sophisticated from a design perspective. Indicator buttons on the adapter let you turn the unit on and off, toggle Bluetooth or see when there's an error at a glance. 
Diagnostic Features and Functions
The THINKCAR 100 OBD2 scan tool supports all ten modes of the OBD2 test modes, as we said in the intro, which helps diagnose and turn off the check engine light. An onboard code look-up library makes it easier to identify and correct issues. Both ThinkDiag Mini and THINKDRIVER go beyond OBD2 to support the all-system diagnosis. You can see error codes and issues from systems like the battery, airbags, transmission, and more, which gives you a complete picture of what's going on inside your engine.
ThinkDiag Mini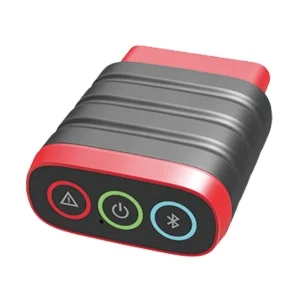 Additionally, we love the Health Report feature you'll get from the ThinkDiag Mini. This report is generated after it runs a diagnosis and can then be printed and reviewed. It's the best choice for getting a full report of all issues in your engine. 
Extra Features/Functions
If you want to have repair and service functions, THINKDRIVER and ThinkDiag Mini can both deliver. Both support 15 reset services, including the most commonly-used functions like bleeding the brakes and resetting the dash oil light. 
These extra features go beyond the basics, too. One important part you won't find on many OBD2 tools is IMMO/anti-theft support. Both these units can also perform adaptations and matching systems like the throttle, gearbox, and suspension. For advanced DIYers, that's a great way to save yourself a costly trip to the mechanic. 
Supported Protocols
THINKCAR 100 supports most OBD2 protocols, including ISO9141, KWP200, I1850PWM, J1850VPW, and CAN networks. You'll get this same support from THINKDRIVER and THINKDIAG Mini, both of which also have full support for EOBD protocols.
Supported Vehicle Makes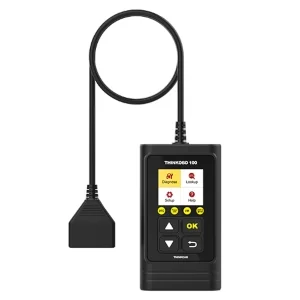 THINKCAR 100 Full OBD2/EOBD Scanner
THINKCAR 100 is compatible with cars from Europe and the Americas made in 1996 or later.
THINKCAR 100 is compatible with both OBD2 and EOBD vehicles. That includes the majority of cars from Europe and the Americas made in 1996 or later. One thing to note is that it doesn't support JOBD, so it may not work with all Japanese vehicles.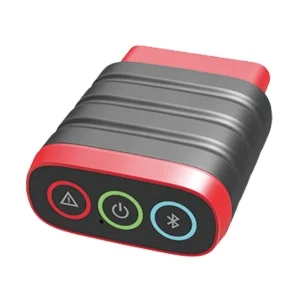 THINKDIAG Mini Bluetooth OBD2 Scanner
THINKDIAG Mini is suitable for the GM, BMW, Mercedes, and Audi owners.
ThinkDiag Mini is compatible with over 100 vehicle brands for diagnostic functions. That said, it may not support all service functions on all vehicles. It's best when used with brands like GM, BMW, Mercedes, and Audi.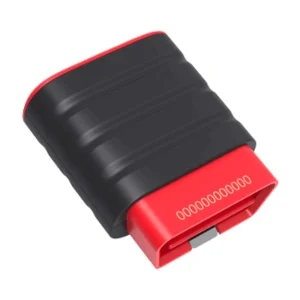 ThinkDriver OBD2 Scanner Bluetooth Check Engine Code Reader
THINKDRIVER works with all OBD2 vehicles made in 1996 and later and many brands that use JOBD and EOBD diagnostic systems.
THINKDRIVER has the most extensive vehicle compatibility of the three. It works with all OBD2 vehicles made in 1996 and later and many brands that use JOBD and EOBD diagnostic systems.
Software and Updates
Both THINKDRIVER and THINKDIAG Mini come with the ThinkDriver app. This app is compatible with all devices that use Android or iOS operating systems, though not Windows systems. Updates are automatic and are free for primary OBD2 functions.
THINKDRIVER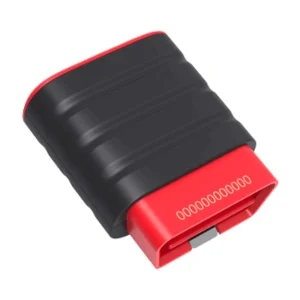 That said, you will need to pay a yearly fee to get access to service functions. The cost is $9.95-$19.95/year for each VIN for reset services. Full system diagnosis is free for the first VIN you register on both, though you'll have to pay to add vehicles ($19.95/year for THINKDIAG Mini and $14.95/year for THINKDRIVER).
THINKCAR 100 is entirely plug-and-play with no extra fees. The software is included in the hand-held device and has multi-language support for eight languages from Europe and the Americas.
Pros and cons
Pros and cons of THINKCAR100
Pros
Affordability and ease of use.
Full support for all 10 OBD2 modes.
The user-friendly interface.
Cons
Not capable of performing diagnoses of systems beyond OBD2.
Pros and cons of THINKDRIVER
Pros
Have the advantage of broader service functions and vehicle compatibility.
Cons
Not work with Windows devices.
Pros and cons of THINKDIAG
Pros
Have the advantage of broader service functions and vehicle compatibility.
Cons
Not work with Windows devices.
Who Should Use Each?
THINKCAR 100 is an excellent option for vehicle owners who want to perform essential vehicle maintenance and prepare for state emissions tests. It's self-contained and easy to operate, even for those with limited repair experience.
Both THINKDRIVER and ThinkDiag Mini are for advanced home mechanics. Their more comprehensive range of service functions makes them more useful in this context. They're not ideal for professional mechanics, though, since each additional VIN requires an extra payment.
Read more: ANCEL BM700 vs. AUTOPHIX 7910: Which Is the Best for a Home Mechanic?
FAQs
Can THINKDRIVER read real-time data from sensors and modules?
Yes, all three of these devices are capable of reading and displaying live data. THINKDRIVER and THINKDIAG Mini support more modules in this regard than THINKCAR 100. 
Will these devices read C (chassis) error codes?
THINKDRIVER and ThinkDiag Mini will read these codes as part of their all-system diagnostics support. Unfortunately, THINKCAR 100 will not read codes from the chassis since this isn't supported under OBD2. 
How can I connect THINKDRIVER and ThinkDiag Mini via Bluetooth?
Start by downloading the ThinkDriver app on your device, then register it with the company. Once this is done, you should hit the "connect" button at the app's top right corner. 
If your device doesn't pair automatically, there are a few things you should try. First, check the color of the indicator light. If it's off, the adapter doesn't have the power. It would help if you plugged it in more securely. A red light means the device is powered but had a connection error. Try unplugging the device and plugging it back in.
Should this still not work, the issue may be that your Bluetooth is out of date. These devices require a Bluetooth version of 9.0 or above for iOS and 5.0 or above for Android. Check which version of Bluetooth your device is running. 
What does it mean if THINKCAR 100 is giving me a "Link Error"?
The first step is to make sure your connection is secure. Double-check that the adapter is fully plugged into your vehicle's OBD2 port, then try again. 
If it still doesn't connect, there could be a few reasons. The port itself may be dirty or damaged, impeding the connection. It could also be an issue with the cable or that your vehicle is running the JOBD protocol that is unsupported by the diagnostic tool. 
Once you've checked all of these, you should reach out to the company for support if you still can't get it to work. Their customer service is responsive, so you should get an answer fairly quickly.
Read more information about 5 Best Lexus/Toyota Scan Tools HERE