Your vehicle needs a rebuilt transmission, but you don't know how to find the exact transmission of your car?
Don't worry. I've got you covered!
This article will show you six ways to find out what transmission EXACTLY you have (using a detailed manual or database).
Read on to choose the best suitable way for you.
METHOD #1: Use The Transmission Lookup Tool
First things first, finding your transmission can't be easier with our simple and convenient tool.
You'll need to input basic information like the car's year, make, model, and engine size.
The tool will provide you with the transmission as well as estimate the installing hours and replacement costs.


METHOD #2: Check The Placard On The Driver's Side Door
Another place to identify your vehicle's transmission is on the driver's side door.
Observe the label on the driver's side door, and you can easily find the transmission on the white tag. 
Under or beside the "TRANS/TM" symbol will be a letter/number code.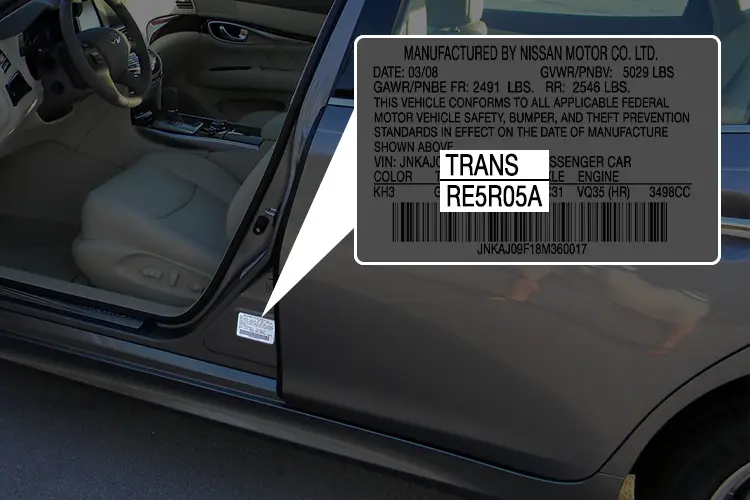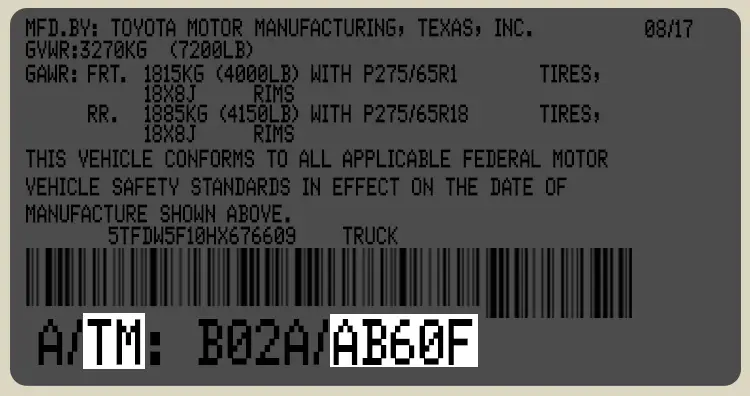 METHOD #3: Use The Owner's Manual
If checking the placard couldn't solve your problem, you won't be disappointed using the owner's manual.
You can often find any other information related to the transmissions by using the table of contents.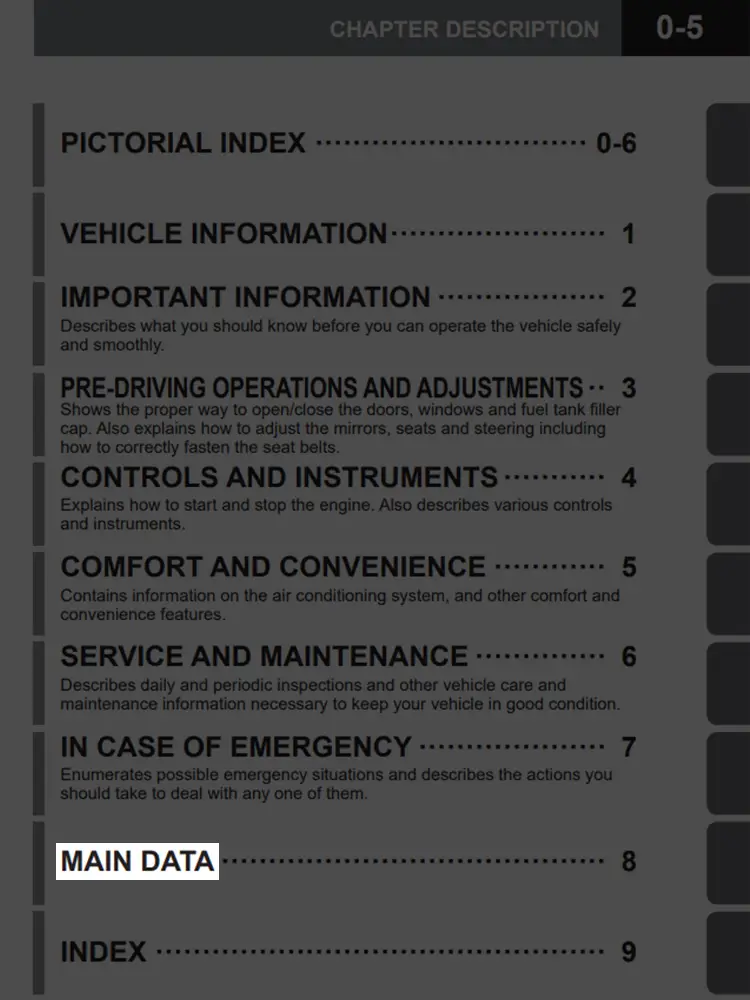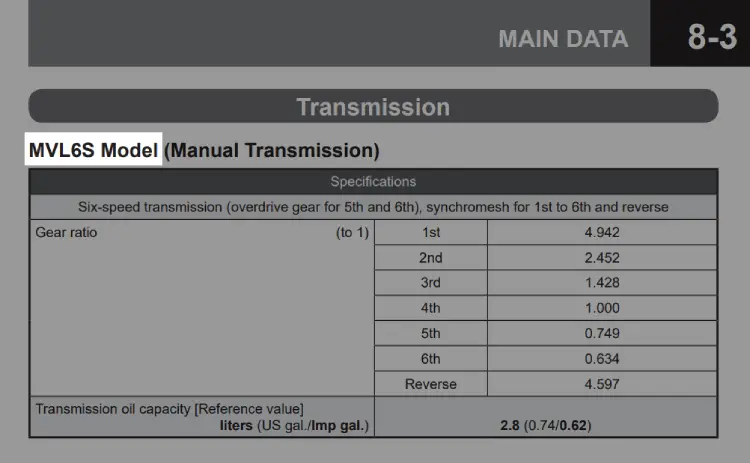 If you can't find the owner's manual in the glove box, you can search for them on the manufacturer's website.
But if you still have issues locating your transmission, there are a few more ways you can use below.
METHOD #4: Observe The Transmission Or Transmission Oil Pan
Crawl under the vehicle and look for part numbers stamped on the transmission or bottom pan's side. Your local part store or your vehicle's dealer can cross-reference the numbers to determine the transmission. 
Or you can look at the pan' shape and number of bolts to identify the transmission.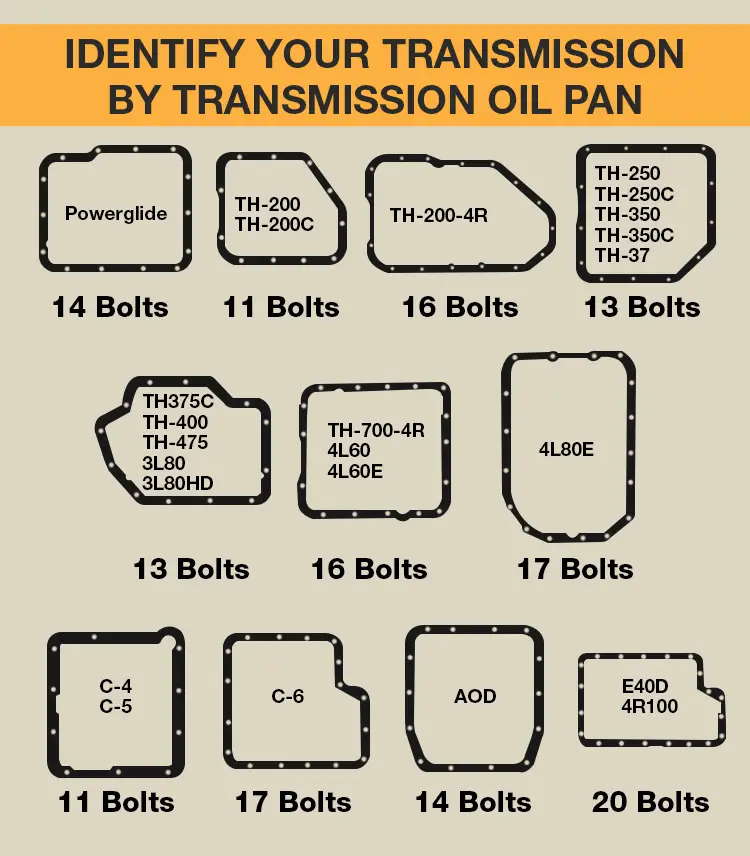 Don't forget to take a good flashlight, too, because some figures may be difficult to read.
Note: The image above provides some common transmission pans in GM, Ford, and Chrysler vehicles. You can find additional types on these two posts:
Identify Your Transmission From MonsterTransmission: This post will help you identify other transmission pans from Ford and Chrysler cars that are unavailable on the image.
GM Transmission Pan Shape: A helpful post about different types of GM transmission pans. Ford's and Chrysler's are also present on this website too.
METHOD #5: Decode The VIN Number 
Can't you locate the transmission by those three methods? 
Don't worry!
You can find the VIN on either the driver's side door or the interior dash.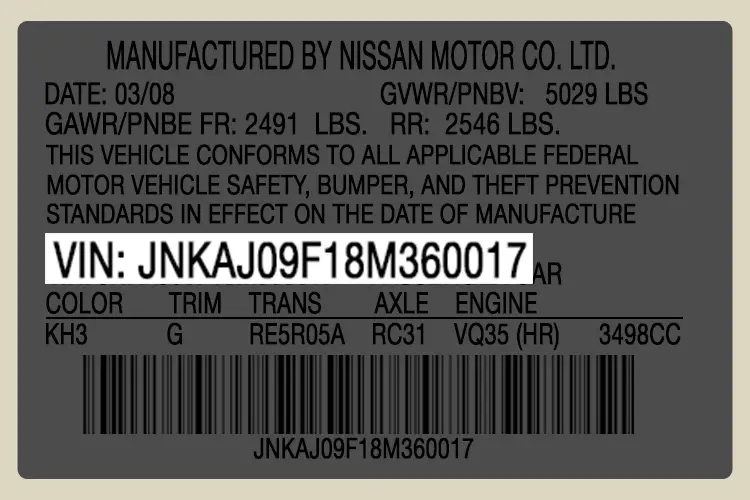 Here are three ways to decode the VIN number:
Use an OBD2 scanner to retrieve the VIN and find all information about your vehicle, including the transmission. 
To do this step, it's compulsory to own an AutoVIN scanner. Autel AL609P AutoVIN Scanner and Launch CRP129E AutoVIN Scanner are two outstanding products with different price ranges. It's worth giving them a try!
Determine the transmission identification by VIN using a VIN decoder from Transend.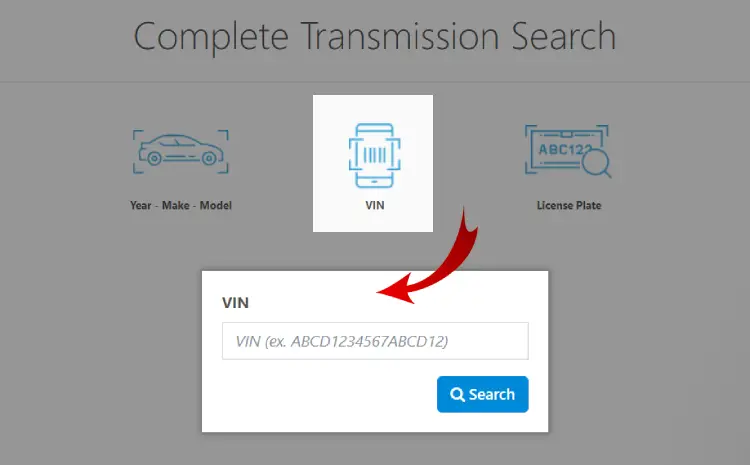 Take that VIN to an auto dealership or repair shop. They would use their special computer or scan tool to precisely tell you what transmission you have.
METHOD #6: Search The Transmission With License Plate
If you scroll down to this part, it means that you still cannot find your transmission. 
This is our last option for you: Try it on this tool. 
Click on the "License Plate" icon.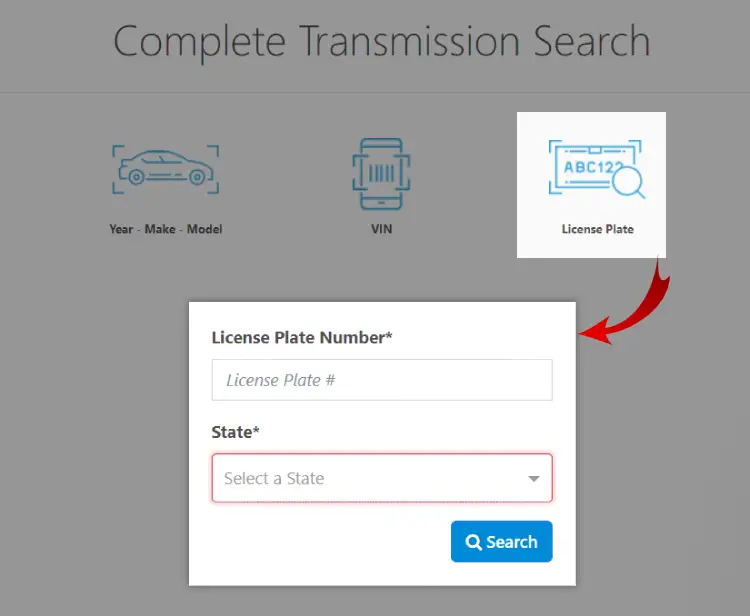 Enter your license plate number, then select your state and choose the drive type.
And here it is, you found your transmission!

Conclusion
With the six easy ways I provided above, there are 1000% chances that you can already know what your transmission is.
Knowing the vehicle's transmission will make things easier the next time you need to have the car serviced.
Or, if you intend to replace your transmission, I suggest you try these transmission parts shops such as Transend and BestBuy Transmission.
Finally, if you have any transmission-related questions, don't forget to leave a comment below. I'm always here to help!
Learn more: