Here is the list of Top 35 auto blogs that you, car enthusiasts, should visit. The auto blogs are as below:
Want to Submit your Auto Blog? CLICK HERE.
Let's take a look at the blogs in detail!!
Top 35 Auto Blogs for car enthusiasts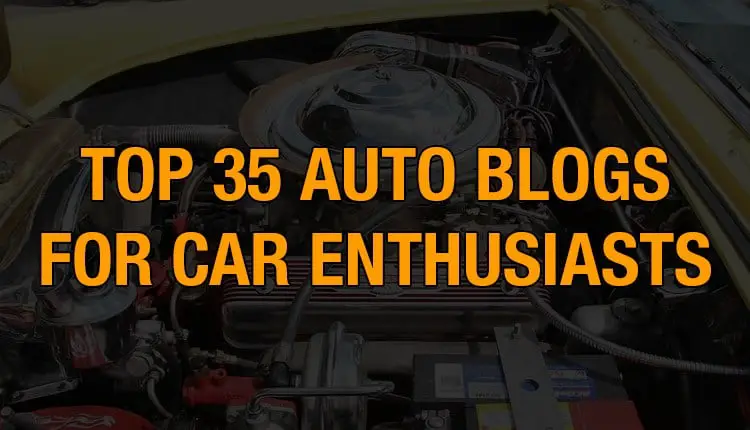 TheMechanicDoctor.com is a project created by Jee and Louis, two regular guys who went to school together. After school, they each went their own way, working in various automotive dealerships for some time. After a while, realizing they were unsatisfied with how everything worked in this industry, they decided to open their own shop, hoping to bring back the fun they first had when starting fixing cars in their backyard. A couple of years later, they both turned into teachers in auto mechanic trade schools and created this blog to share tips, tricks, tutorials, and other insightful resources to help other beginner and professional auto mechanics in their daily struggle.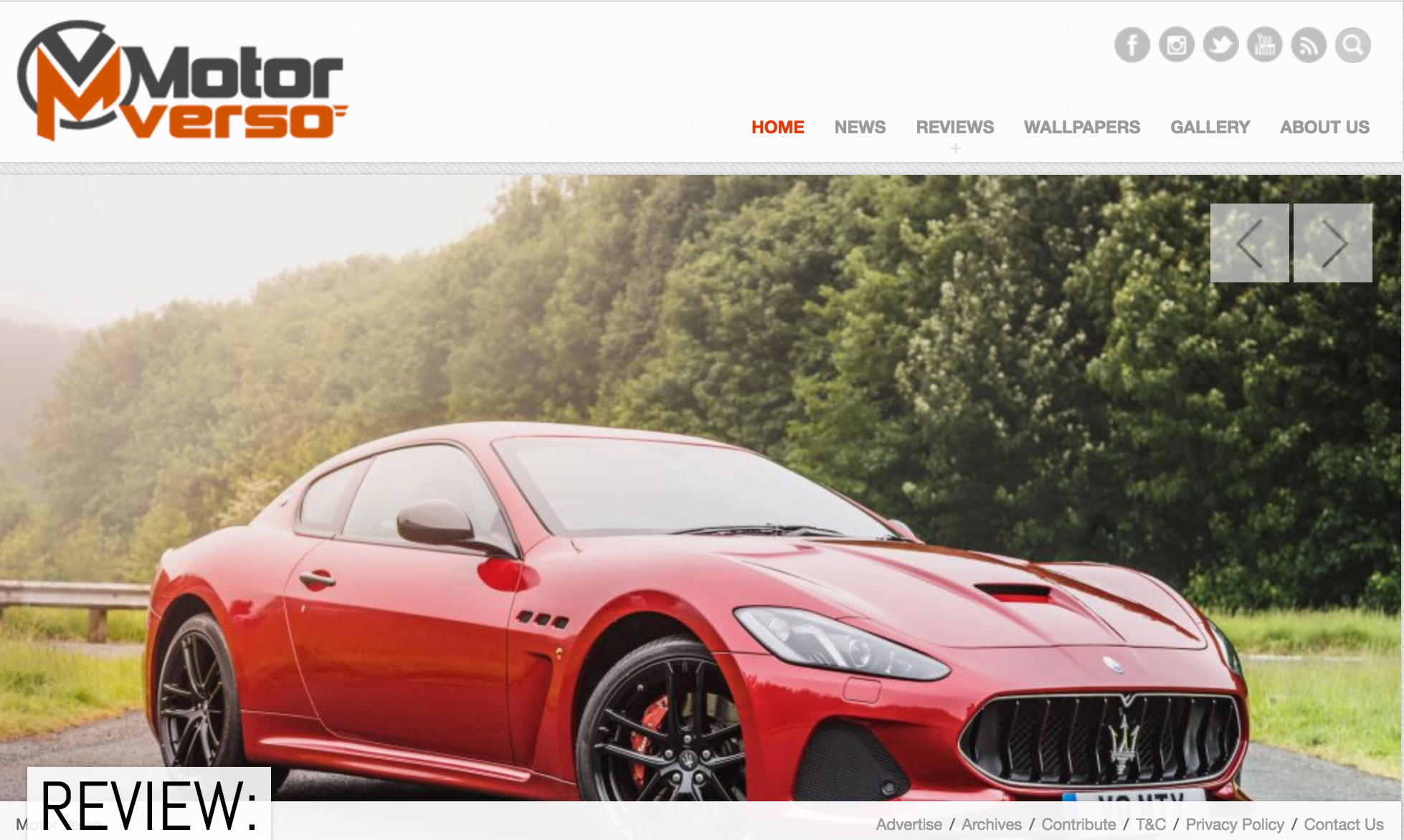 "In their own words, Motor Verso "has a focus on strong photography, and engaging articles about performance, luxury, and interesting cars." Unlike many car blogs, along with the usual car reviews, they also review gadgets and accessories, and if you're feeling a bit of wanderlust, they even review travel destinations around the world, from Italy to Iceland and beyond. Maybe you'll find inspiration for your next road trip here! If you're visually-minded, they also have an Instagram account that's updated daily.
In this blog, they try their best to cater to all types of drivers, automobiles, and driving styles. Trucking Pro is dedicated to fleet owners and independent trucking contractors. At the same time, Weekend Warrior is a category made for the passionate adventure hobbyists, off-roaders, weekend racers & performance-oriented guys, and gals everywhere. It is the mission of this blog to improve your life as an evolving motorist & enthusiast.
The worlds of automobiles and design are symbiotic. Thus, Car Type explores the various car typographies used in brand logos and design languages used in multiple models. The auto blog also covers the latest innovations in the automobile world.
Cars For Sale
Carsforsale.com's Daily Driver is a car enthusiast blog covering everything from car reviews, head to head comparisons, car culture and entertainment, the latest in auto news, and more. Learn about cars' history, take a look inside the newest vehicles, and dive into car maintenance that you need to know. Daily Driver is here to help you better understand your car, the car buying process, and the auto industry all in one place. Check out the Daily Driver at Cars For Sale to read more.
Nthefastlane.com is a Free Automotive repair site that enables viewers to fix and repair their own vehicles. It has hundreds of Automotive Repair videos, Maintenance guides, Troubleshooting categories, and an entire Honda Database filled with Torque specs, Drill and Tap Sizes, ECU pinouts, and much more. Whether you're a professional mechanic or a do-it-yourselfer, Nthefastlane.com can help you through the complicated process of repairing your vehicle. With an easy to use navigation and mobile-friendly, Nthefastlane.com is your next stop for automotive repair information and how-to DIY guides.
Covering all sorts of car models, trends, and latest technology, Off The Throttle is an encyclopedia of all matters automobile such as road signs, how to improve the performance of your car's audio system as well as car show reviews. You can visit the blog and increase your automotive knowledge.
Read more: Top 200 Auto Repair Shops in the US 2021
Veterans of the aftermarket accessories world, Auto Accessories Garage's Learning Center is a fun and informative look at accessories, vehicle maintenance, and more. Here you'll find everything from research guides, FAQs, installation instructions, and even side-by-side comparisons of some of the top automotive accessories. You'll also find fun articles like The Ultimate TV & Movie Car Guide, a Car Name Generator, and the 55 Best Small Towns to Visit on a Road Trip of America.
As described as a combination of cars and coffee, this blog brings all the latest from the automobile world to you. Automotive Addicts brings car reviews, test drive data, discount price auto sales, and event coverage. It is a comprehensive auto blog.
This is the blog to visit for stories and reports about car care by professionals and regular drivers. Car Reviews and Care is a blog where you can find information about the latest trends and popular models. It also contains price guides and simple car care tips.
This blog covers the latest car models, trends, and accessories. It provides information about the latest models, concepts, and accessories in the automotive world. Furthermore, Carwitter provides car information to readers through a newsletter.
This site is an auto blog that gives the latest news on brand new car models. The auto blog also presents car reviews. Moreover, it shows the prices of both used and new cars.
My Used Car Blog
This blog is an excellent source of information about brand new cars as well as the used ones. My Used Car Blog contains data about new models, vehicle maintenance, diagnosing car problems, and tips on cleaning your car. There is a collection of pictures and videos on the blog.
This blog is the go-to online location for all the news about BMW cars. The blog contains information about old and new BMW cars' models, view test drives, see spy shots, and review rumors. There is also information about new models and concepts.
VW Vortex is explicitly developed for fans and enthusiasts of the VW car brand. This blog contains information about the latest trends, technologies, models, and reviews of VW cars. The site is easy to use and accessible too.
Chevrolet is a car brand under General Motors. In their line of cars, there are electric models such as the Chevy Volt. GM-Volt contains information about this electric car model and others too. You can visit the blog to see the latest in this automotive trend.
Are you a fan of classic cars and want to buy one? Old Cars Online contains an inventory of thousands of vehicles for you to buy. You can search their classic car database by entering the make, model, price, and location of the car you desire.
Are you interested in automotive history? If you are, then this blog is for you. My Car Quest: The Obsession covers a variety of car models. You can find details about past models and modern ones too. You can visit the blog and learn a lot.
theKEEA.com is a daily-updated Kia car blog that covers all the latest news related to Korean carmakers. It provides daily auto news, reviews, spy shots, sales reports, and dealership deals.
theKEEA.com is one of the longest-running automotive blogs (since 2008). Daily updated with Kia news + other car and brand-related information. The blog also boasts info about EVs and hybrids. People can upload their photos (this is a brand new feature) and post comments.
Ran by a family, the Good Works Auto Repair shop is a comprehensive automobile fixing station. In addition to repairs, the shop helps perform car diagnosis. Furthermore, they perform brake servicing, wheel alignment, and emissions tracking too.
Fastmusclecar.com aims to be one of the best online resources for muscle cars. Over the years, we've tried to add as much as possible from the vintage and modern muscle car worlds, including car histories, specs, news, opinions, and basically anything else we can think of. We hope people visiting the website will use it as a research tool and as a one-stop-shop for everything muscle-car-related.
For any fixes and repairs on your car, HB Auto and AC is a one-stop shop. The shop has a professional staff. Furthermore, they can fix your radiator, air conditioning system, engine cooling system, among other parts.
For all enthusiasts of sports cars and their parts, this is the blog to visit. Sports Car Market contains volumes of information about various sport car models from the past and the present. You can view their classifieds, car profiles, resources, and a store of accessories in this auto blog.
With brands such as Jaguar, Mini Cooper, Morris, Range Rover, Rolls Royce, and Bentley being reviewed, this auto blog has everything about sports and luxury cars covered for you. British Sports Cars is a one-stop location for reviewing, learning, and buying sports cars. See more opulence within its pages.
For advice on how to maintain your car, this is the blog to visit. Tires Plus contains information about the best tires for your vehicle, automobile maintenance, repair techniques, and how to perform some repairs on your own. The blog is easy to read and understand.
This is an auto blog which contains information about how to fix or improve the condition of your car. Tool Nerds has information about the best tools and techniques. It also has reviews to help you work on your car better.
This blog contains information for car mechanics and enthusiasts of Do-It-Yourself car repair. Garage Wire covers the latest trends in mechanic accessories, equipment, and tools. You can view the auto blog and learn something new.
Ladies can get car advice and guidance from this blog. Wheels for Women contains information about driving techniques, latest trends, and automobile economics. It also has information on the latest models in the market.
To get the best automotive experience, you should know a lot about your car's systems and available accessories. Pro Car Reviews presents all this information in detail. You can learn about the best car alarms, subwoofers, OBD2 code readers, carports, and much more within it.
This blog delivers information about how to take great care of your car. Car Care has guidelines on how to schedule your next car service, make your vehicle more environmentally-friendly, and how to perform routine checks. It also has tips on how to drive safely.
For those who want to buy a car or upgrade their current features, this blog provides a wealth of valuable information. The Car Expert contains information about buying cars, owning them, and financing purchases. It also has the latest news about cars.
For the ultimate collection of driver advice tips and guidelines, Speed Final is the auto blog to visit. There, you can find guides about the best tire inflators to buy, water hose nozzles, tankless water heaters, and car amplifiers too. It is a one-stop location for car accessories.
This blog is dedicated to providing information about how to self-diagnose your car. Automotive Spaces contains advice on how to identify bad wheel bearings and cleaning car leather. It also has information about fuel injector cleaning.
For any question that you could have about cars, this is the blog to visit. The Humble Mechanic is a one-stop location for answers on car repair. It also has Do-It-Yourself projects, reviews of mechanic's tools, and advice on car models.
This is a blog that's all about RVs. Wheel On Road presents information and statistics about RVs, their parts, accessories, and more. You can even learn how to buy your ideal RV through the auto blog.
The Bottom Line
As you may see, these are among the best auto blogs in the world. You can even find more auto blogs that suit you on some other sites. However, from my experience and point of view, the sites mentioned above are great for car enthusiasts.
SUBMIT YOUR BLOG
Want to submit your blog? Send me an email to [email protected] with the information as below:
Your Blog Name
The Blog URL
Why we should include yours in the list
A short introduction to the blog (around 100 words)