All scan tools are classified into 6 types:
code reader,
full OBD2 scanner,
four-system scan tool,
full-system scan tool,
bi-directional scan tool, and
scan tool with ECU programming.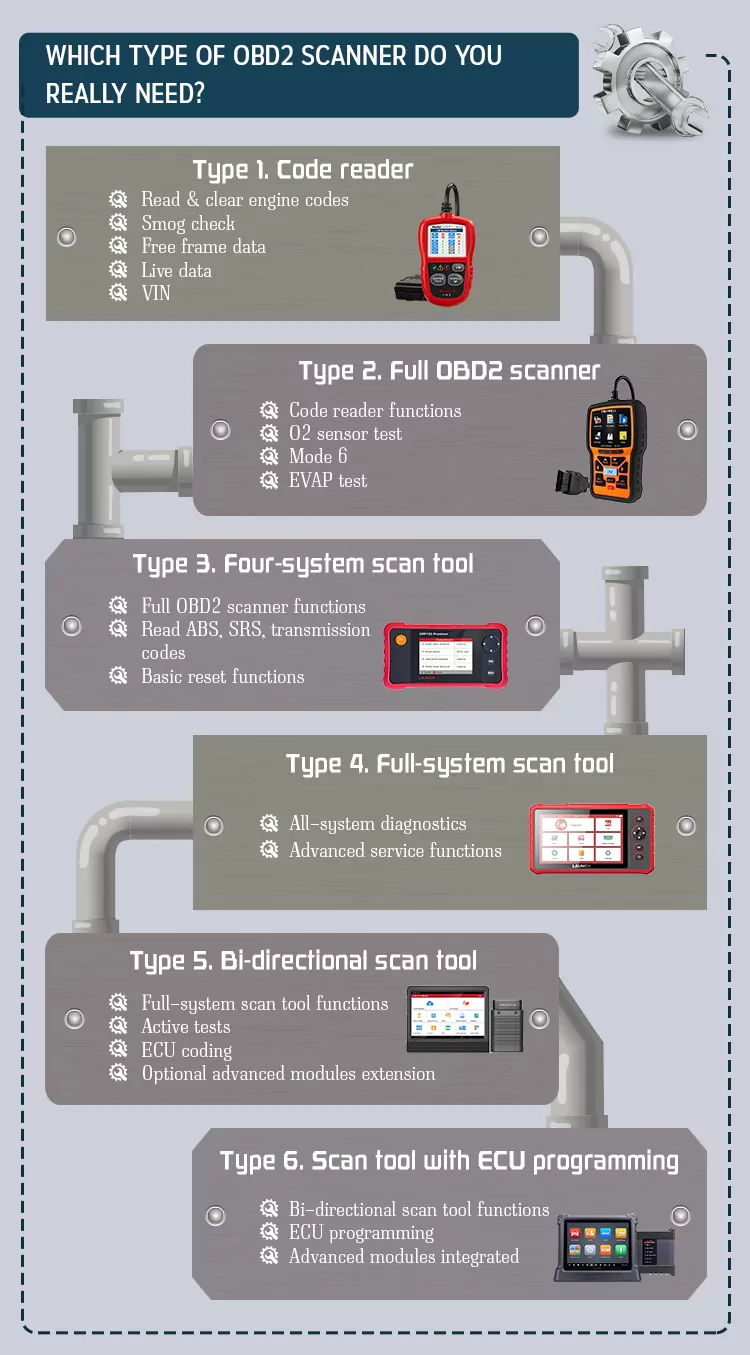 When it comes to a code reader's functions, people keep saying about mode 6 or mode 8, and other complicated things, making it difficult to understand, especially for a newbie.
So to make it simple, I will list all the features of the 6 scan tool types in an everyday language. Just try to match your needs with what a scan tool can do, you will know what is right for you.
Bonus: Best OBD2 Scanners 2023 Review
Type #1: Code reader
This type of scan tool is ideal for every newbie.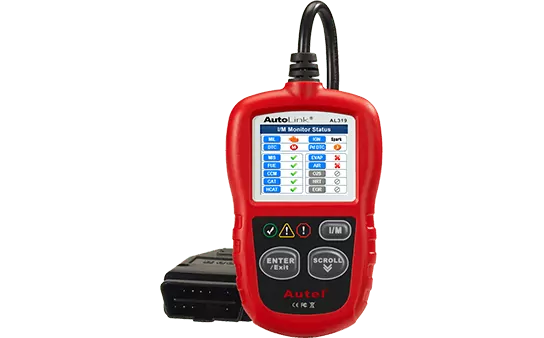 With an OBD2 code reader, you can: 
1. Read & clear ENGINE codes.
2. Pre-test smog check: this is usually written as I/M readiness in the product's description. You can have your vehicle checked via this function to make sure the emission control system is ready for the smog test.
3. Review freeze frame data: by displaying the snapshots of parameters value when the DTCs were set, this helps you get to the problem's main culprit.
4. View live data: with this information, you can view the vehicle's PID (parameter identification data) such as STFT (short-term fuel trim) or LTFT (long-term fuel trim) in real-time. Thus, monitoring what's happening in your car to find out any faults on time is not a big deal.
5. Auto VIN: also known as mode 9 among 10 OBD2 test modes. This is mainly used to retrieve your vehicle information such as vehicle software, performance counters, or engine data. Moreover, you can get access to the Calibration Identification (CALID) and thanks to this, a technician can identify the type of software they are using. The Calibration Verification Number (CVN), which can also be obtained via this mode, is frequently utilized in conjunction with the data. The CVN is employed to validate the reliability and efficiency of a vehicle's software.
Typical code readers: Autel AutoLink AL319, Ancel AD310
Type #2: Full OBD2 scanner
Use this scanner type if you belong to these 2 groups of people: newbies and home mechanics.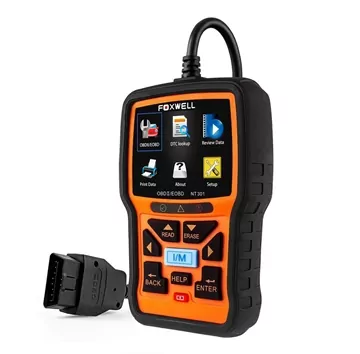 Apart from having all the basic functions of a code reader mentioned above, this type also allows you to perform:  
1. O2 sensor test: 
Typically, a bad O2 sensor will harm your engine. So when noticing problems like misfiring, rough idling, it's time for you to use this feature of the scan tool to test the oxygen sensor.
2. Mode 6: 
It is commonly known as on-board monitoring diagnostics. You just need to wait for results to display on the scanner's screen, as with this function, your vehicle will run a test by itself. The self-test covers non-continuous monitors, including the o2 sensors, the EVAP system, and the A/C system's sensors to ensure they are still within ideal parameters.
3. EVAP test: 
For better fuel economy, you should test your EVAP system regularly in case you have a loose gas cap or gas leak. You can do it by yourself with a scan tool that is equipped with this function.
Typical full OBD2 scanners: FOXWELL NT301, Konnwei KW850
Type #3:  Four-system scan tool
Hey home mechanics and heavy-duty truck owners, if you are still looking for a type of scan tool that is right for you, this is the one.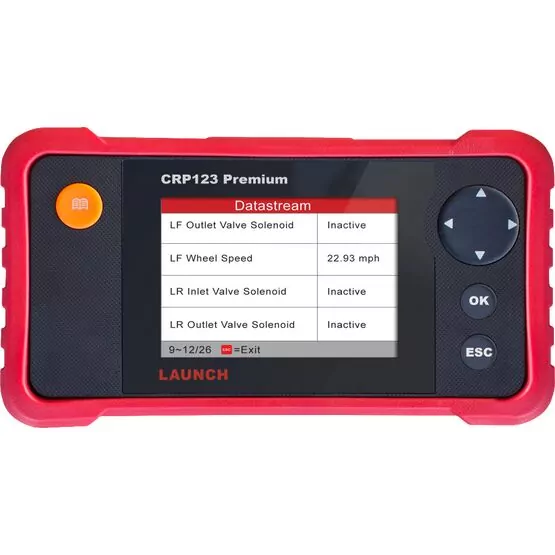 This scan tool type does have full OBD2 scanner's features, it also offers the below functions: 
1. Read ABS, SRS, Transmission Codes:
While a code reader or a full OBD2 scanner can only read engine codes, a four-system scan tool helps you get insight into DTCs from engine, transmission, ABS, and airbag systems.  
2. Basic reset functions:
Usually, this type of scan tool will provide you with some basic reset functions such as EPB reset and oil light reset. 
You will need EPB reset:
After replacing the brake pads and brake pad wear sensor 
When the brake pad indicator light is on
After the brake pad sensor circuit is short-circuited and repaired
After replacing the servo motor
A four-system scan tool also helps you reset the oil light after you maintain your vehicle as scheduled.
Typical four-system scan tools: FOXWELL NT614 Elite, Launch CRP123
Type #4: Full-system scan tool
With all the advanced functions listed above, a full-system scan tool is worth the try for home mechanics, experienced enthusiasts, and heavy-duty truck owners.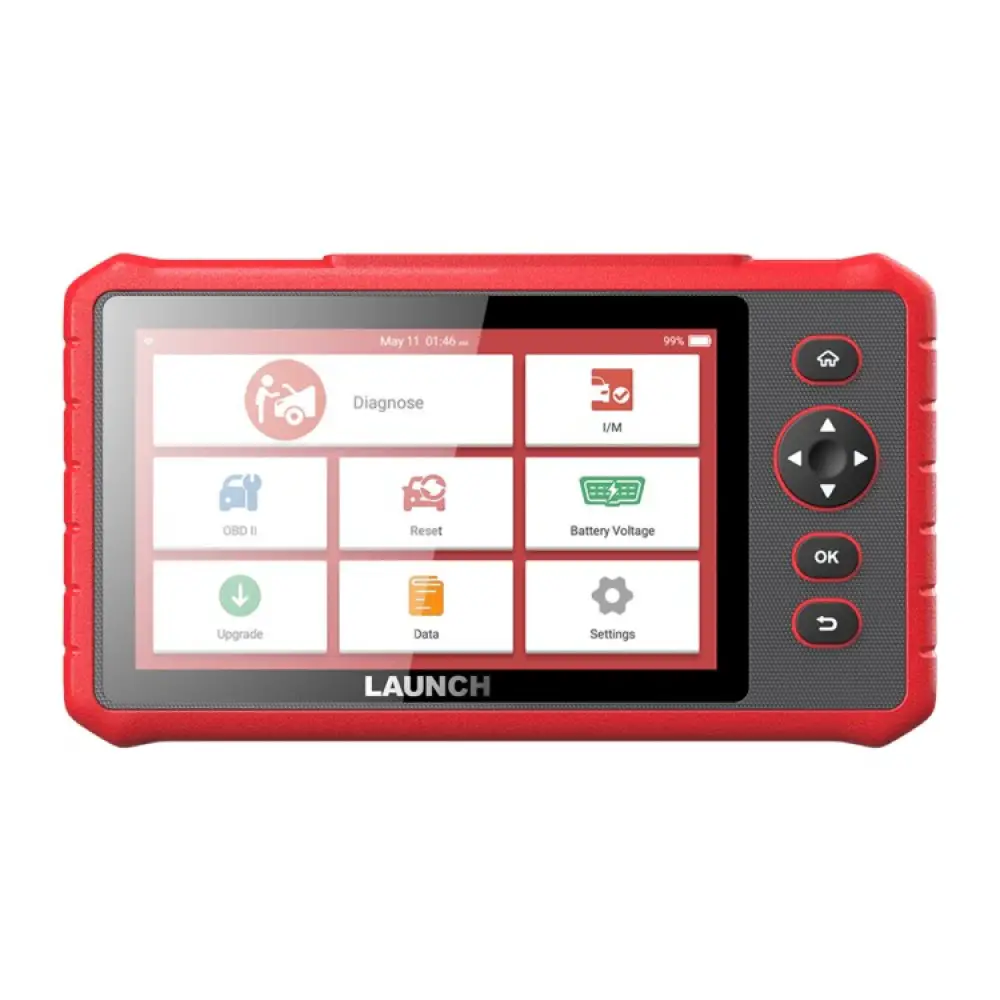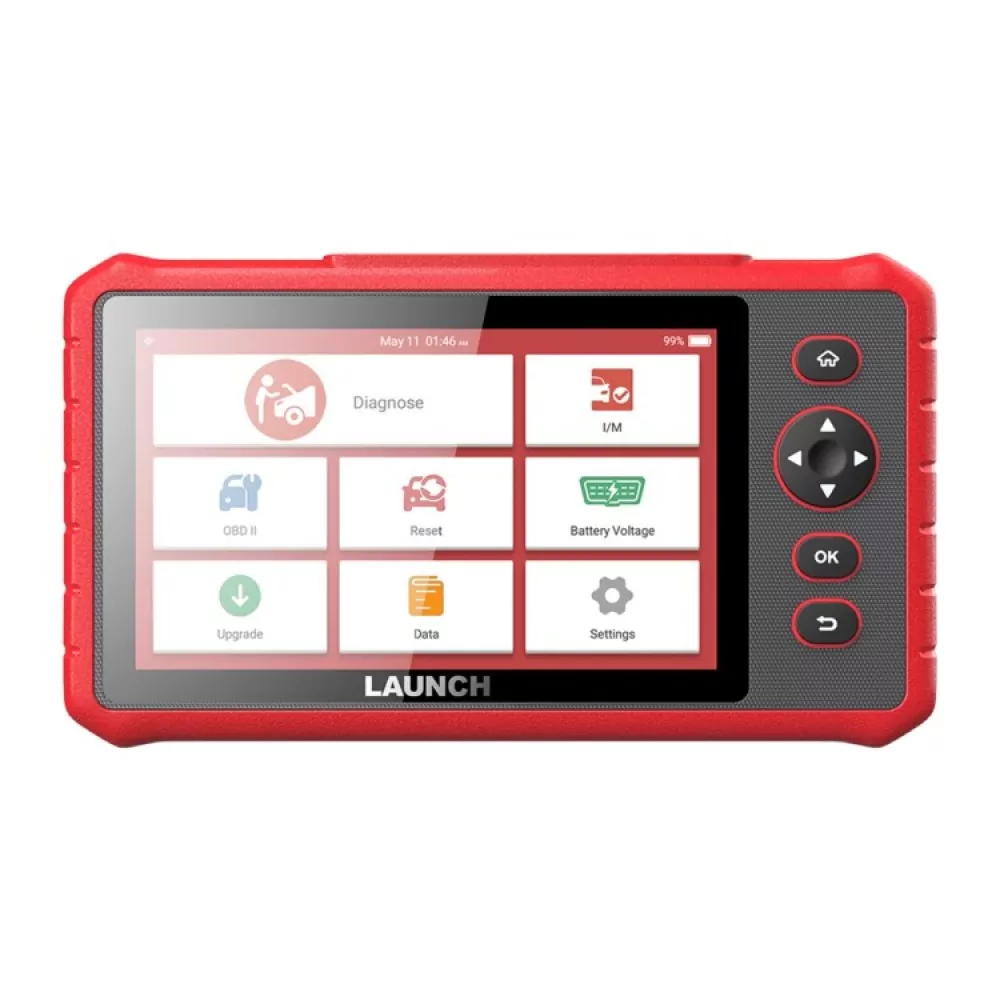 Let's just say, the full-system scan tool type is an updated version of the four-system scan tool type. A scanner like this gives you: 
1. All-system diagnostics:
A full-system scan tool lets you diagnose any system in your vehicle, including engine, ARS, airbag, transmission, Tire Pressure Monitoring System (TPMS), steering and suspension (SAS), BMS, etc,…
2. Advanced service functions:
This type of scan tool offers typical functions: ABS bleeding, A/F reset, Stop/Start reset, TPMS reset, throttle adaption, SAS reset, etc.
Typical full-system scan tools: LAUNCH OBD2 Scanner CRP909X
Type #5: Bi-directional scan tool
You can put your faith in this type of OBD2 scanner if you are an experienced enthusiast, a mechanic working on cars/light trucks, or a heavy-duty truck mechanic.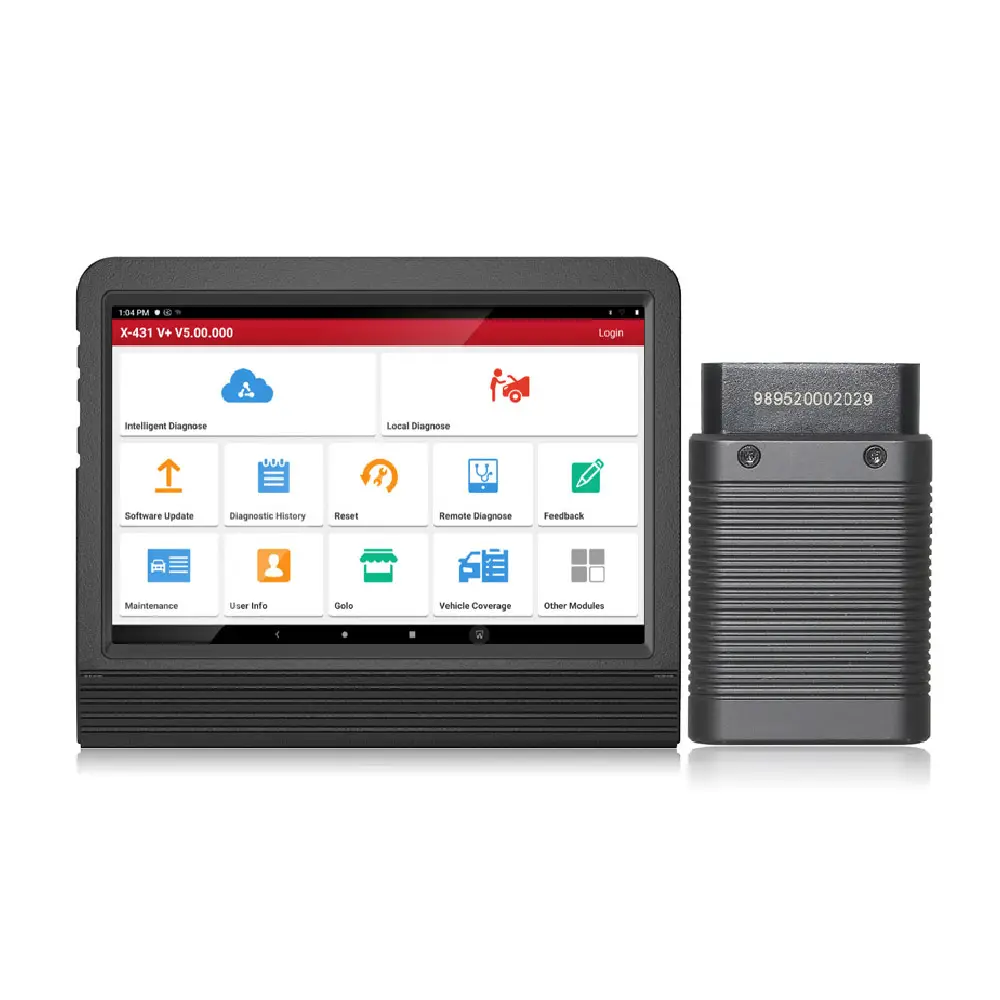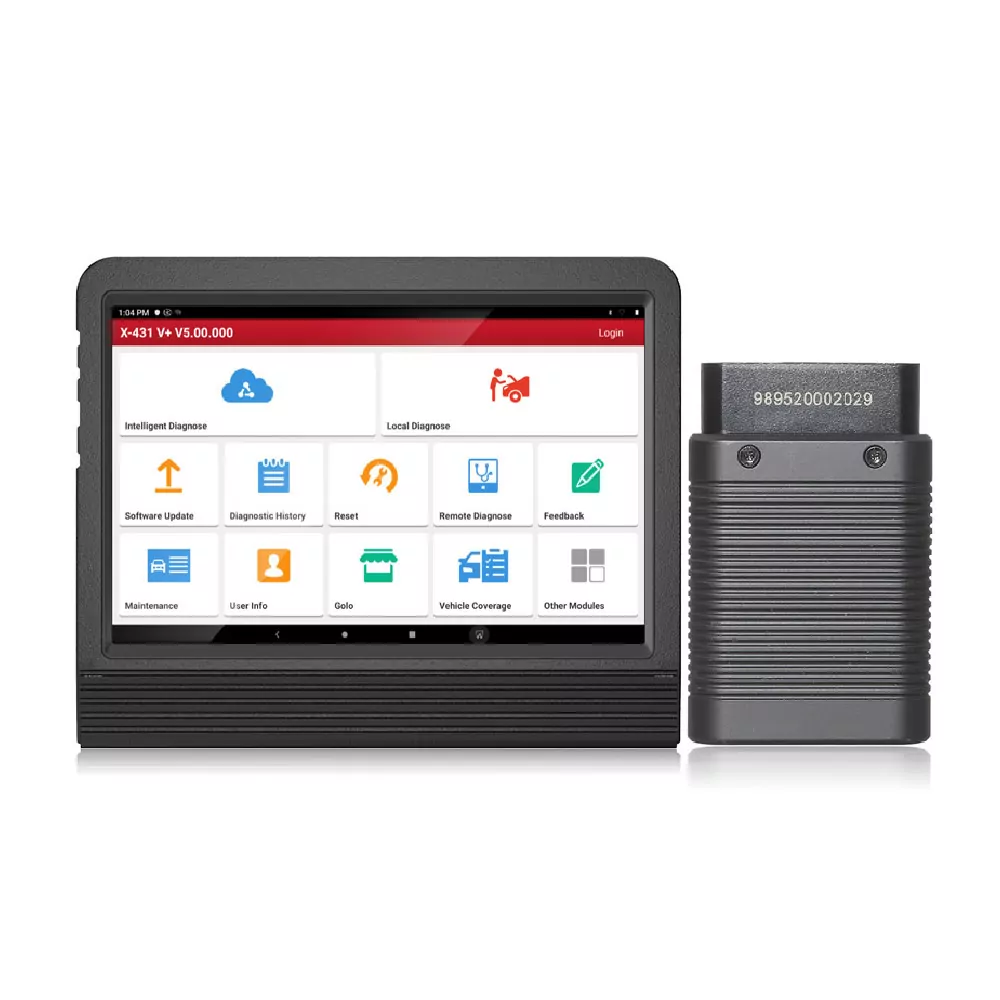 A bi-directional scan tool is the perfect combo of a full-system scanner with other useful functions such as active tests, ECU coding and optional advanced modules extension.
1. Active tests:
This is normally referred to bi-directional control. To be more specific, active tests are about sending commands from you – a car owner to your car's systems without using the vehicle controls, such as turning on the fuel pump, opening/closing windows, etc,…
2. ECU coding:
ECU coding sounds quite complex, but here is what it does. You can use this to make some software modifications, such as disabling the functions that annoy you or unlocking the hidden features. However,  you should bear in mind that all the hidden features already exist in the vehicle software, but they are not activated yet when your vehicle leaves the factory. 
3. Optional Advanced Modules Extension:
To be more simple, when you need to perform specific tests in your car with an unavailable function in the scan tool, you can buy modules containing the needed function and install them into this OBD2 scanner type.
Let me give you a straightforward example so that you can imagine how this function works. You want to diagnose heavy-duty trucks with LAUNCH X431 V+ Pro. But at the time you bought it, it was not equipped with that feature yet. With optional advanced modules extension, it allows you to buy an additional heavy-duty truck diagnostic module for about $900 to attach to X431 V+ Pro. And done, you got a diesel-integrated diagnostic scan tool.
Typical bi-directional scan tools: LAUNCH X431 V+ Pro Elite, Autel MK808
Read more: Best Affordable Bi-directional Scan Tools 2023 [Review and Comparison]
Type #6: Scan tool with ECU Programming
This type is a perfect fit for all car/light truck mechanics and heavy-duty truck mechanics.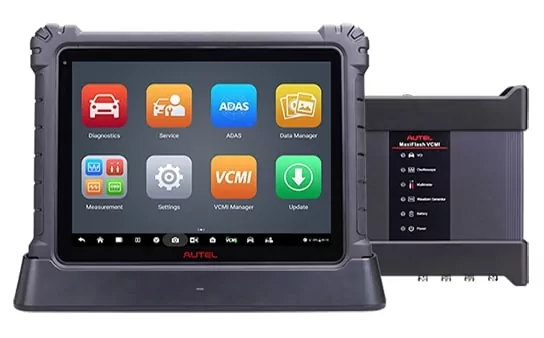 Besides being equipped with a bi-directional scan tool's functions, this kind of scan tool also has: 
1. ECU programming:
Let me take this quick example so you can imagine how beneficial this function is. For instance, replacing the broken intake in your car with a new one leads to a significant change in airflow. Therefore, you need to program your ECU to keep up to date with that changes. Otherwise, incorrect programming could cause the engine to run lean and generate a code.
With a scan tool quipped this feature, ECU programming is no longer a big deal.
The ECU frequently has to be programmed due to modifications made to the vehicle for racing. In this instance, the ECU must be tweaked for the particular track circumstances.
2. Advanced Modules Integrated:
All the bi-directional scan tool features and the ECU programming function are available in this scan tool type for sure.
Moreover, there's an integrated module called VCMI, which means that you don't have to buy separate modules for specific needs.
However, you should notice that not all OBD2 scanners in this segment are equipped with the VCMI. Generally, you have to pay around $4,000 plus to get a high-end scan tool with VCMI like Autel MaxiSys MS ULTRA. 
Typical scan tools with ECU programming: Autel Scanner MaxiSys Ultra, Autel MaxiSys Elite
---
RELATED POSTS:
---
What's Next
If you're new to the market of OBD2 scan tools, read the full infographic of the 5 Easy Steps to choose the best OBD2 scanner presented by Tim Miller before buying any scanner out there.
By following the steps in the infographic, you'll easily narrow down the choices before picking the best one for you.
Find the infographic HERE.
If you have any question, leave a comment.