Want to know which OBD2 protocol is supported by your vehicle? But how to identify it?
If these are your question, you're in the right place.
I researched and discovered two typical ways to determine your vehicle's OBD2 protocol.
Let's get right into the methods.
METHOD #1: Use Protocols List Suggested By Manufacturers
Each vehicle's protocol depends on many factors such as model, engine, year, etc. I've researched and found an in-depth list of OBD2 protocols supported by vehicles.
Check this file or download it for later use to know the exact protocol of your car.
METHOD #2: Examine OBD2 Port Pins
The second way is to have a look at the pin-out of the OBD2 connector.
Here are some steps you can follow to get the fastest answer:
Step 1: Locate your OBD2 port
It can be difficult to find where the port is on your car. 
I recommend using OBD Port Location Tool to identify the port's area.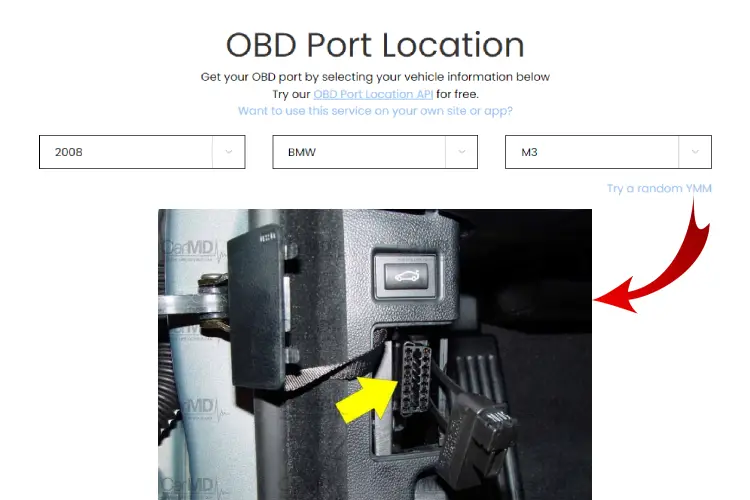 Step 2: Check the pins
After locating the position, observe your port to know which pin is present. From this, you can determine that your vehicle supports which kind of protocol.
These are five types of protocols: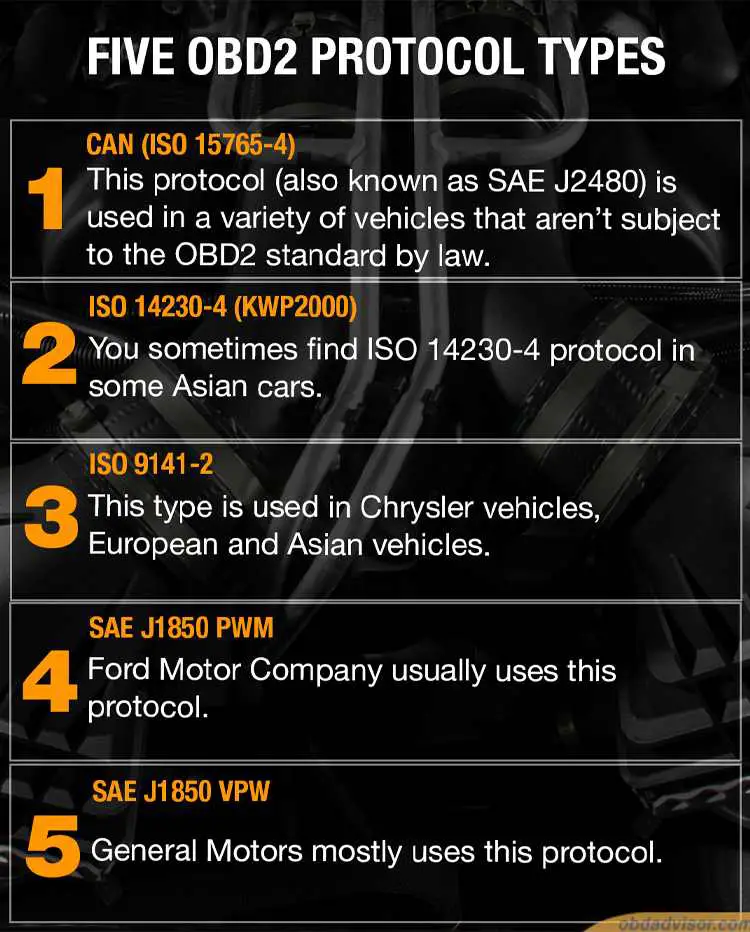 OBD2 protocols: Must-have pins for the port
| OBD2 Protocol | Pin 2 | Pin 6 | Pin 7 | Pin 10 | Pin 14 | Pin 15 |
| --- | --- | --- | --- | --- | --- | --- |
| SAE J1850 PWM | ✔️ | | | ✔️ | | |
| SAE J1850 VPW | ✔️ | | | | | |
| ISO 15765 CAN | | ✔️ | | | ✔️ | |
| ISO 9141-2 | | | ✔️ | | | ✔️ (Optional) |
| ISO 14230 KWP2000 | | | ✔️ | | | ✔️ (Optional) |
Note: Pin 4 (chassis), 5 (signal ground), and 16 (Vehicle Battery Positive) are mandatory pins for any protocols.
Each protocol uses different pins to communicate with a scan tool. You can figure out your car's protocol by carefully examining inside the port.
SAE J1850 PWM: It must have pins 2, 4, 5, 10, and 16. Ford Motor Company usually uses this protocol.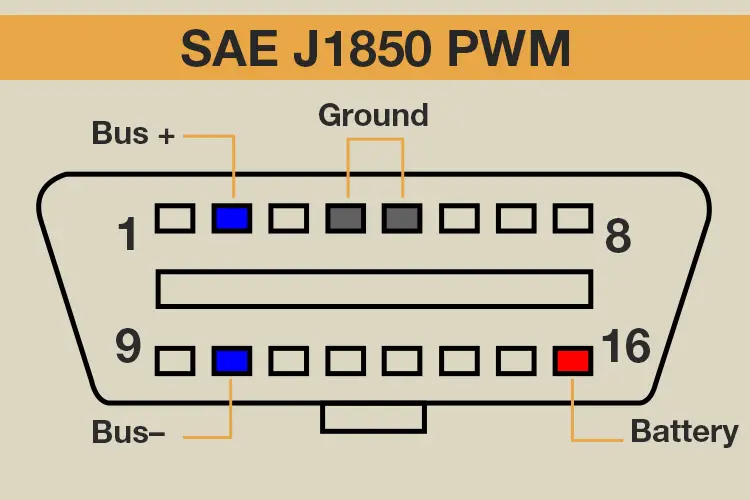 SAE J1850 VPW: Pin 2 is compulsory. The connector must also have material contacts inside pins 4, 5, and 16. General Motors primarily uses this protocol.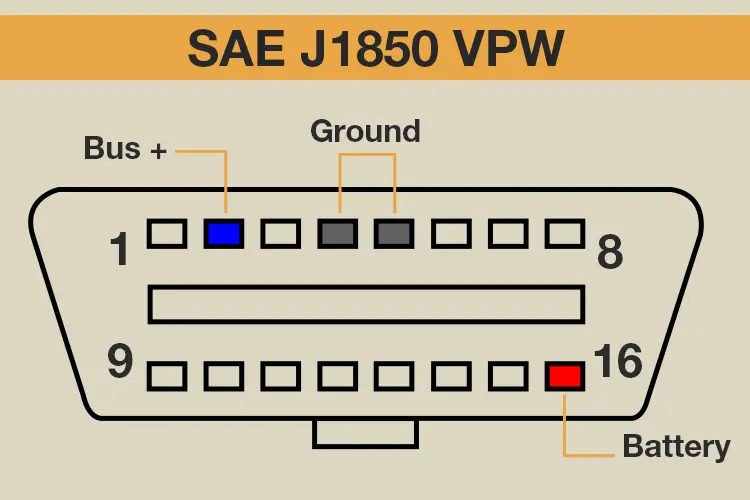 ISO 15765 CAN: Pins 6 and 14 should be there, while the metallic contacts should have pins 4, 5, and 16. This protocol can be found in US vehicles since 2008.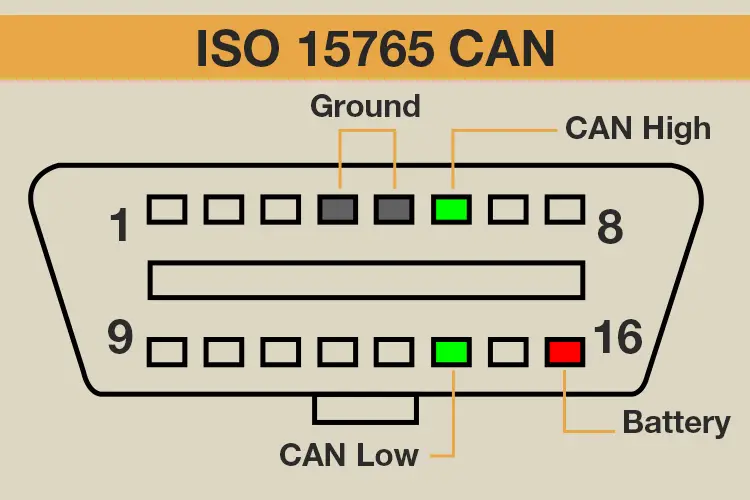 ISO 9141-2: Pin 7 is a must (pins 4, 5, and 16 are must-haves). ISO 9141-2 is used in Chrysler vehicles, European and Asian vehicles.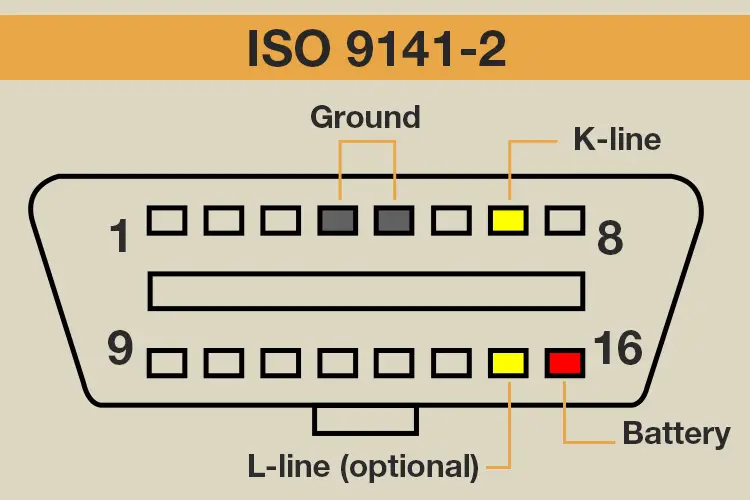 ISO 14230 KWP2000: Same pin pattern as ISO 9141-2, but you only find it in Asian vehicles.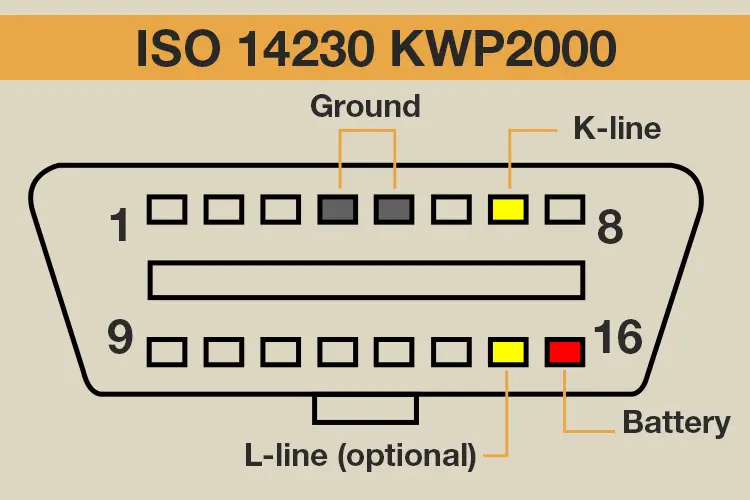 Note: Pin 15 is optional on vehicles that use protocols ISO 9141 or ISO 14230.
Conclusion
So, I hope this post helped show you how to identify precisely your vehicle's OBD2 protocol.
The first method is the fastest way to find out your OBD2 protocol. Meanwhile, the second one takes more time but is more accurate.
Which method from today's post suits you better?
Let me know by leaving a comment below right now.
Learn more
Best OBD2 Scanners 2022 [Review]: This in-depth review of the best OBD2 scanners will help you make the right decision.
OBD1 vs OBD2: A comprehensive article that gives you an insight into OBD1 and OBD2 and helps you to determine what you have.