Looking for a scanner for your BMW can be challenging, and it's common to be concerned about its reliability.
Our testing team has carefully evaluated and tested 12 different scanners. After a thorough process, we have selected the top 7 scanners that work reliably on BMWs and cater to various purposes.
| | |
| --- | --- |
| Tester | OBD Advisor's Testers |
| Testing date | Oct 15th – Oct 29th, 2023 |
| Number of tested products | 12 |
| Number of tested cars | 7 |
7 Best BMW Scan Tools: Comparison Chart
[Mobile users: Swipe left for full table]
Click HERE to see the Full Comparison Chart (PDF, Free download)
Here are my quick recommendations:
7 Best BMW Diagnostic Tools
#1. Foxwell NT510 Elite
Foxwell NT510 Elite
Pros
User-friendly interface

11+ service functions

Active tests supported

Durable design
Cons
Poor-translated manual

Slow to connect
If you're looking for a well-balanced option between price and functionality, Foxwell NT510 Elite is the best among the tested products.
This scanner is specially designed for BMW cars, so it covers a broader range of BMW models than any universal scanner. 
After researching and testing the Foxwell NT510 Elite, we found that most of the functions advertised by the manufacturer worked well with the car we tested, especially battery registration.
In addition, Foxwell NT510 Elite offers functions that we only see at double the cost, like active tests and full-system diagnostics.
However, the scanning speed is a bit slower than we expected, taking about 3-4 minutes for a complete full-system scan. 
Also, the user manual is poorly translated. Our advice? Skip the manual and check out YouTube or learn as you go. It's not too complicated, and considering the price and features, it's a minor hiccup.
Today's best Foxwell NT510 Elite price:
---
#2. Autophix 7910
Autophix 7910
Pros
Cheap price

Easy to operate

Full system diagnosis

16+ service functions

Lifetime free update

Cons
Update software is challenging

Some compatibility issues
If we were to sum up the Autophix 7910 in one phrase, we'd say it's like a "close cousin to the Foxwell NT510 Elite".
It mirrors almost everything the Foxwell NT510 can do, from comprehensive system diagnostics to nearly 20 useful reset functions tailored for BMWs. And that's why we're giving it a solid 8/10 for versatility.
Now, there are a couple of drawbacks to be aware of. The bidirectional control on this scanner is a bit limited, supporting only some service functions like ABS Bleeding or EPB reset. It won't let you actuate the door lock as the Foxwell NT510 can. So, it's fair to say that its bidirectional control capability doesn't quite match up to what's advertised.
On the bright side, it comes at a price tag that's $50 cheaper than the Foxwell NT510. And considering what it can do, we think it's a worthwhile investment.
Today's best Autophix 7910 price:
---
#3. OBDLink CX + Bimmercode
OBDLink CX + Bimmer
Pros
User-friendly

Reliable Bluetooth connection

ECU coding supported

Cheap
Cons
Need BimmerLink for basic functions
Both Bimmercode and OBDLink CX are made to work seamlessly with all BMW cars. This is a big plus when we consider this combo one of the top 3 choices for solving BMW problems.
However, what truly sets them apart isn't just their individual capabilities but rather how remarkably they work together.
Bimmercode is your go-to app for all things BMW coding and customization. And OBDLink CX is custom-made to maximize Bimmercode's potential. Together, they form an unbeatable team that 99% meets all your coding needs.
Another thing we love is Bimmercode's user-friendliness. Even if you're just starting with customizing your car, you'll succeed in 5-7 minutes on your first try.
But remember, this combo is not a one-size-fits-all solution. While it's great for coding and customization, it's not as versatile. 
If you need deeper diagnostics or more detailed service functions, you might need to use the free OBDLink app or consider investing $40 in BimmerLink for a lifetime subscription.
Today's best OBDLink CX price:
---
#4. Carly
Carly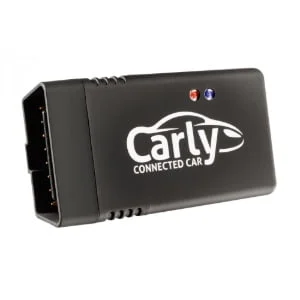 Pros
Straightforward to use

No additional app

Frequent software updates

Can be used on BMW bikes
Cons
High yearly subscription fee

Free app only lets you view engine codes
We're really impressed with Carly's all-in-one solution. Their app covers all essential functions – diagnostics, service functions, and coding. This versatility sets it apart from the Bimmercode and OBDLink combo. No need to juggle multiple apps, which means less hassle and more time saved! This convenience and versatility deserve 10 points from us.
Now, here's something we'd like to clarify – the annual subscription. While the website mentions it, the exact cost isn't as clear as we'd like.
So, we're here to tell you that every year, you'll be looking at a minimum of $119 to keep your subscription active and enjoy Carly's fantastic features.
We understand $119 isn't pocket change for most of us. So, it's essential to factor in this cost when deciding.
And hey, if Carly's the scanner for you, remember to use the exclusive discount code 'OBDADVISOR23' just for OBDAdvisor readers. That'll get you a nice 10% off. 
Today's best Carly price:
---
#5. FOXWELL NT710
FOXWELL NT710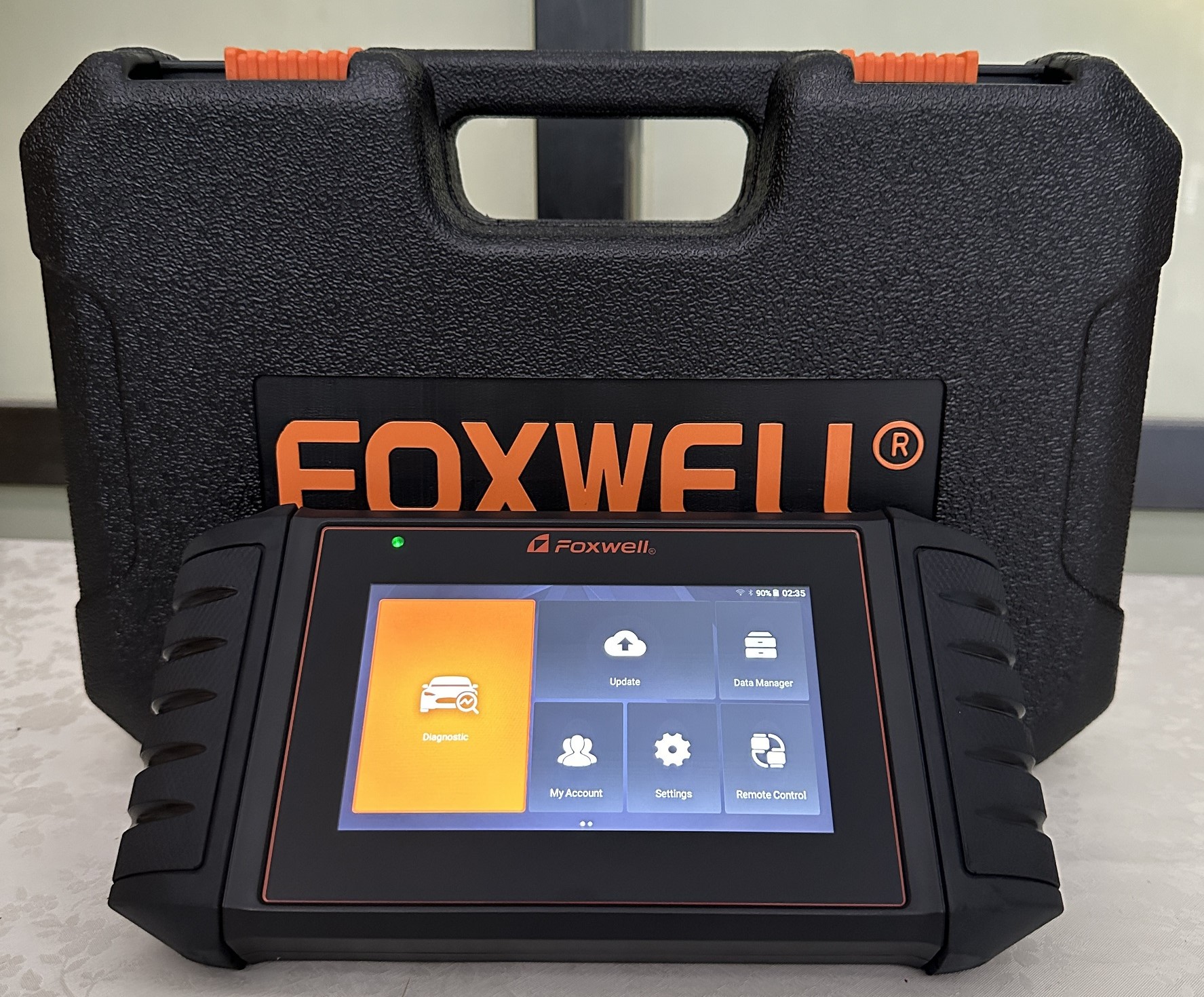 Pros
ECU coding for BMW
Bi-directional control
30 service functions
We find that the upgraded Foxwell NT710 addresses some of the drawbacks of the Foxwell NT510 Elite. 
First off, the scanning speed boost is noticeable. Waiting times have been cut down to just 1-2 minutes,  a noticeable improvement.
What really caught our attention, though, is the Coding and Customization feature. It covers nearly 90% of the coding needs for BMWs. And with the user-friendly touchscreen interface, customization becomes a breeze. 
One thing worth mentioning is the battery life. It's advertised as 4000 mAh, but in practice, it delivers about 1.5 hours of continuous use. 
All in all, the Foxwell NT710 is another trusty companion for BMW enthusiasts, especially if you're a fan of touchscreen features or if ECU coding is high on your list.
Today's best FOXWELL NT710 price:
---
#6. ANCEL BD300
ANCEL BD300
Pros
Strong Bluetooth connection
Quick and accurate
Looking for a budget-friendly scan tool that covers the basics? The Ancel BD300 is your go-to option.
The Ancel BD300 offers a full system scan and the four most essential service functions. Specifically, it handles battery registration, EPB reset, Oil reset, and Throttle relearn.
In a nutshell, it's a COST-EFFECTIVE choice that gets the job done.
While the Ancel BD300 is great, the ANCEL app isn't the most intuitive. We did spend some extra time finding the BMS reset feature and using it.
If you're willing to overlook this minor inconvenience, you've got a perfectly decent product at a price of less than $100.
Today's best ANCEL BD300 price:
---
#7. ISTA+ Software with K+DCAN Cable
Taotao K+CAN Cable
Pros
Cheap
Come with free ISTA+ software
Programming function

Coding

Tons of service functions for BMW
Cons
Hard to install
Only support Windows
If you're on the lookout for an affordable ECU programming solution, the K+DCAN package is a real gem.
Inside, you'll discover a CD stocked with valuable BMW software, including ISTA+, NCS Dummy, and NCS Expert.
In our testing, we started with the ISTA+ software on a Win 10 laptop, and admittedly, it wasn't the latest version. We quickly found and installed the most up-to-date version, and the software meshed seamlessly with our K+DCAN cable. It's safe to say, this cable is compatible with any software version.
Now, let's talk about the cable itself. It's a solid performer. Throughout 2 hours of coding sessions, we didn't encounter a single connection hiccup. It's reliable, stable, and can handle quite a workload.
Sure, the installation process on your laptop might need a bit of patience. But at around $30, the ISTA+ and K+CAN Cable combo is an absolute winner for programming BMW cars.
Today's best K+DCAN cable price:
---
7 Best BMW Scan Tools: Full Comparison Chart
[Note for mobile users: Swipe left for full table]
Foxwell NT510

Autophix 7910

OBDLink CX

Carly

ANCEL BD300

FOXWELL NT710

ISTA+




DIAGNOSIS
Full-system diagnosis

✅

✅

✅
(BimmerLink)

✅

✅

✅

✅

Live data

✅

✅

✅

✅

✅

✅

✅

Active tests

✅

–

–

–

–

✅

✅

Topology Map

✅

–

–

–

–

–

–

OTHER FUNCTIONS
Reset functions

18+

10+

7+
(BimmerLink)

6+

6+

30

Depend

Battery registration

✅

✅

✅
(BimmerLink)

✅

✅

✅

✅

EPB Reset

✅

✅

✅

–

✅

✅

✅

ABS Bleeding

✅

✅

–

–

–

✅

✅

Throttle Relearn

✅

✅

–

–

✅

✅

✅

Crankshaft Relearn

✅

–

–

–

–

✅

✅

Key Programming

–

–

–

–

–

✅

✅

Customization
(ECU Coding)

–

–

✅
(BimmerCode)

✅

–

✅

✅

ECU programming

–

–

–

–

–

–

✅

VEHICLE COVERAGE

BMWs

BMWs

BMWs

BMWs

BMWs

BMWs

BMWs

DESIGN & HARDWARE
Connection type

Wired

Wired

Bluetooth

Bluetooth

Bluetooth

Wired

USB

Screen size

2.8″

2.8″

–

–

–

5.5″

–

AFTER-SALES SERVICE
Free update

Lifetime

Lifetime

Lifetime

0 year

Lifetime

Lifetime

Lifetime

Warranty

1 year

6 years

3 years

Lifetime

Lifetime

3 years

N/A

Update fee

$0

$0

$0

$113/year

$0

$0

$0

Customer service

7/10

8.0/10

8.5/10

7.5/10

8.0/10

7/10

8.5/10

Check Price

Check Price

Check Price

Check Price

Check Price

Check Price

Check Price
* Reset functions, Active tests: Vary by vehicle models.
---
Conclusion
I loved the ease of use of Foxwell NT510 Elite and would like to recommend it to newbies or DIYers. 
But really the one that I prefer to use is the FOXWELL NT710 as it provides all the necessary accessories and functions that will make my job a lot easier. 
I hope that you found this review post for BMW scan tools helpful. 
I would love to know:
Which tool did you decide to go with?
Are there any other scanners for BMW that you would like me to review?
Don't hesitate to share in the comments section below!