Are you tired of seeing live data on a small smartphone? 
With AutoEnginuity, you can now complete all diagnoses and repairs on your laptop! Also, its enhanced interfaces and bi-directional control help you save lots of time by not going to the repair shop.
Want to learn more about Autoenginuity and see if it's the right fit for you? 
Then keep reading my full review to know about the benefits and potential drawbacks of this software.
Quick Review
Autoenginuity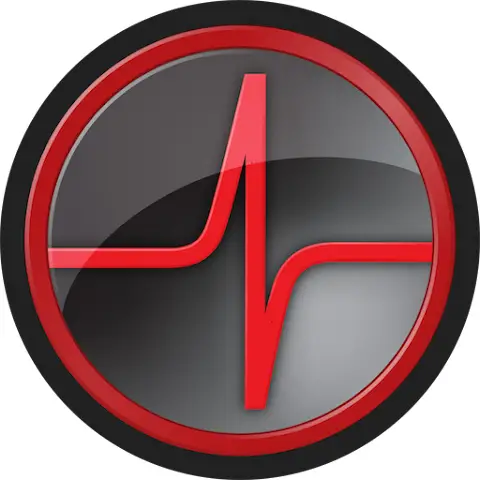 Autoenginuity is expensive compared to other OBD2 software, but it offers unique functions like scanning ABS and airbag systems in addition to engine and transmission.
Its bi-directional control is a valuable feature that attracts mechanics.
Pros
Bi-directional capability

Wide range of vehicle coverage

Vivid live data

Support enhanced parameters

Read & clear engine, transmission, ABS, and SRS codes
Cons
Expensive for personal use

Old-fashioned interface
Interface
Autoenginuity's interface may have a slightly outdated appearance, as the software was developed many years ago. 
Yet, the functions and tools are easy to locate and are displayed in two ways: 
horizontally at the top of the software in text form
vertically on the left side of the software as icons
This dual display makes it simple for users to find and access the information they need quickly and efficiently.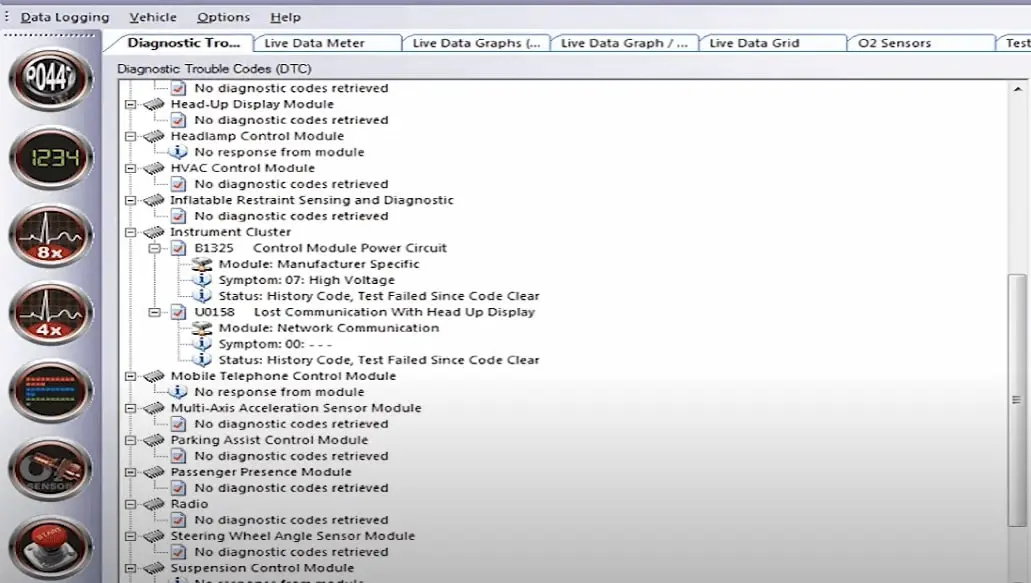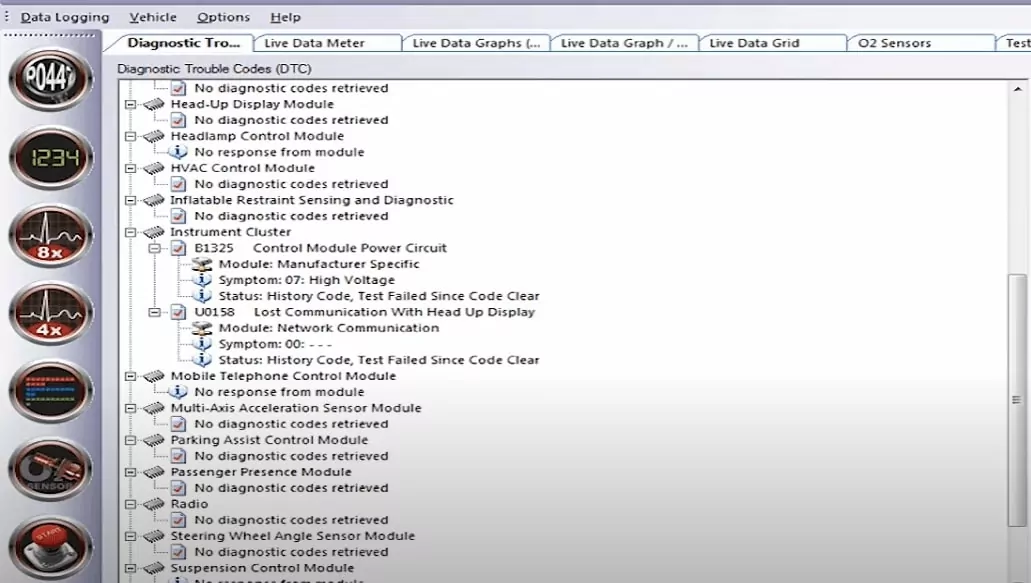 Despite its age, the interface is still functional and user-friendly for me. But for anyone who's not familiar with OBD2 software, it's a bit challenging to discover it yourself. 
To solve this problem, I have put a detailed video about how to use this software. Check it out below!
Vehicle Coverage
Autoenginuity offers a wide range of vehicle coverage, supporting 1996 and newer passenger vehicles, including domestic, Asian, and European brands. This software is equipped with SAE interfaces, including J1850, ISO-9141-2, ISO-14230, and CAN.
Additionally, Autoenginuity offers professional-grade enhanced coverage options for 58 carmakers, providing technicians with access to even more detailed diagnostic information. 
Before purchasing Autoenginuity, it's recommended to check for enhanced coverage for the specific make and model you're working on. This will ensure that all the PIDs you need are available.
Although AutoEnginuity is expensive and not suitable for 99% of common car owners, as it's designed for mechanic workshops.
Performance
1. Read and clear codes on any specific cars for any systems
One of the reasons making me love AutoEnginuity is its full-system diagnostics. 
This software can read & clear codes from any system, while other OBD2 software only supports generic engine and transmission codes. 
Also, you have two options for powertrain trouble codes: the generic and the enhanced powertrain. This will let you pull more unusual codes than any other normal software.
Moreover, these are some modules that this software supports:
Transmission
Airbag
ABS
HVAC
TPMS, etc.
For example, I tried Autoenginuity on my customer's 2015 Chevy Camaro to diagnose a C0800 code from the Power Steering Control Module. After testing some electrical parts with a multimeter, the culprit is the shorted harness. Replace it, and everything was solved with ease.
2. Mode 6 (On-board test result)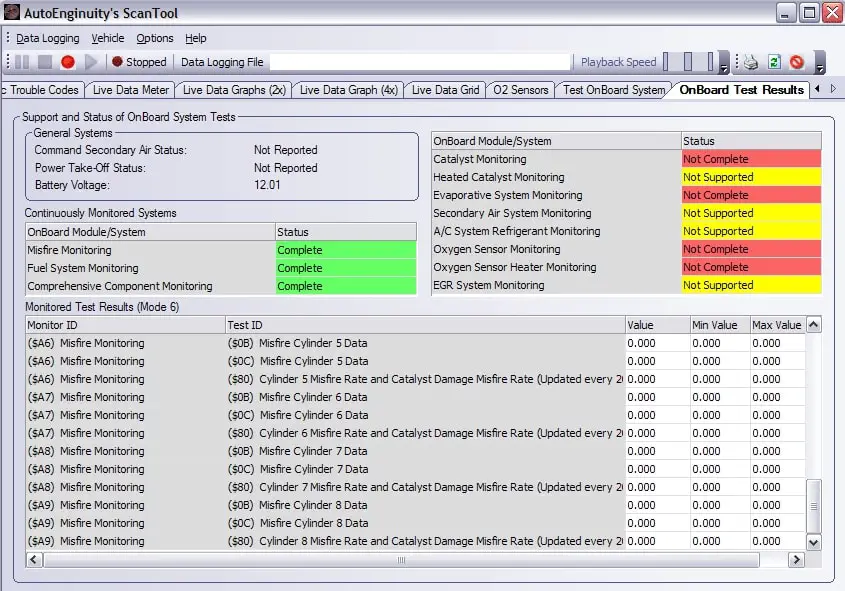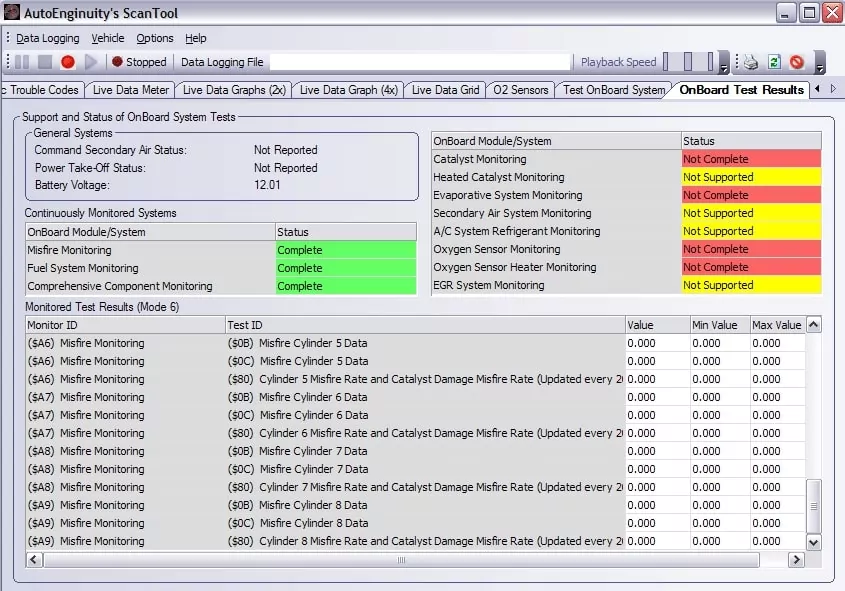 What I love about Mode 6 of Autoenginuity is that it's more detailed than any Mode 6 on other software.
Mode 6's data is translated and scaled. I can view data in a usable form instead of raw data.
It shows me whether my car is ready for the smog check. And I can know the details of each misfire cylinder.
This will help me identify which culprit is making my car's system red.
3. Bi-directional control
Most favorite thing about Autoenginuity is its bi-directional capability.
The ability to do actuation of various solenoids and things like that. Actuation can be found in each module after you scan that module.
Turn the fan relay on/off
Command EVAP vent/purge solenoid
Change idle speed
Turn A/C relay on/off
Adjust throttle position
Command the cylinders
Enable/Disable injectors to see which ones are failing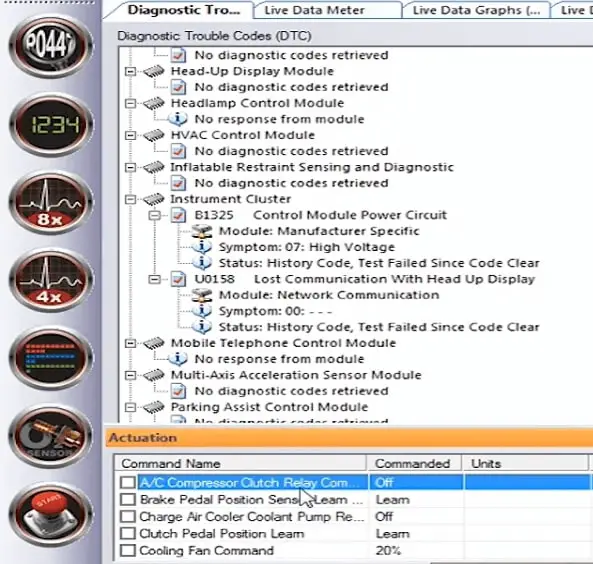 I did all of the active tests without even cracking the hood open, keeping my hand nice and clean.
4. Live data
Autoenginuity's live data function is quite versatile and user-friendly. 
You can configure the display to your liking, selecting from a list of options for meter, graph, and grid formats. 
With the graph function, you can observe up to four PIDs at the same time, which is generally sufficient.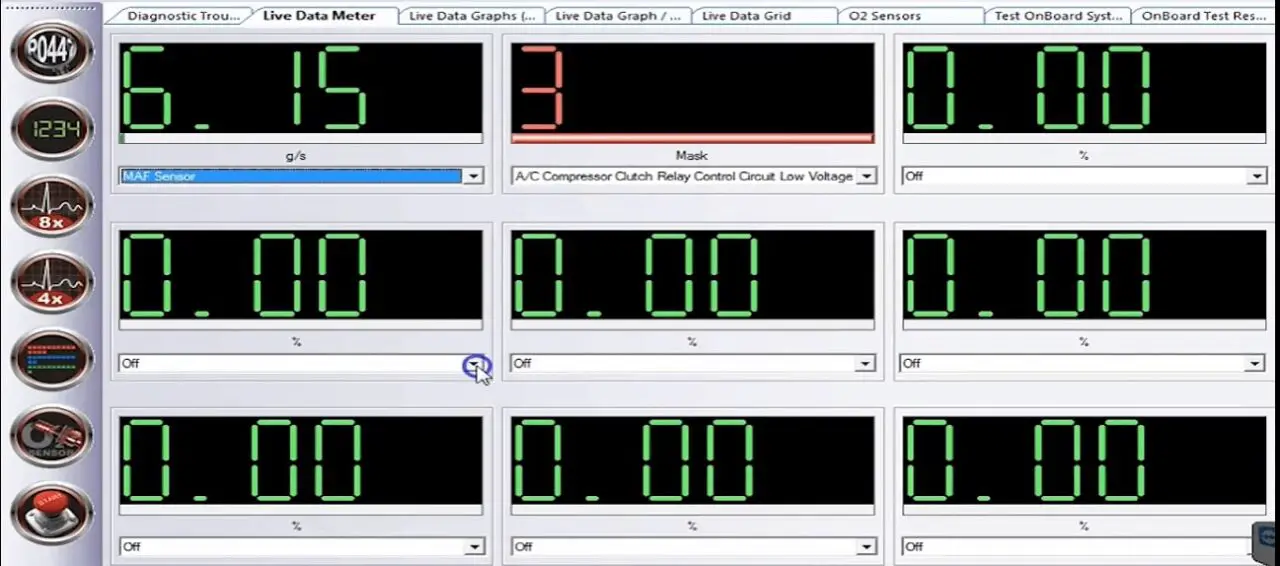 However, I expect more from a tool that costs from $500 to $1200. It could be better if I could create multiple graph windows with as many sensors as I want. 
One interesting feature of the grid function is the ability to see all live sensors, although selecting all available sensors can lead to excessive lag. 
Nonetheless, this function has the capability to save live data for later diagnosis. It will be helpful for explaining necessary repairs and upselling optional ones to customers. 
Another benefit is the software's support for OEM parameters for Asian cars, making it a big plus for those who work on these vehicles. 
Overall, while there may be some limitations to the live data function, it is still a valuable tool for diagnosing and repairing cars.
5. The O2 test is limited to 2 sensors only
One of Autoenginuity's limitations, in my opinion, is the lack of graphs for 4 O2 sensors.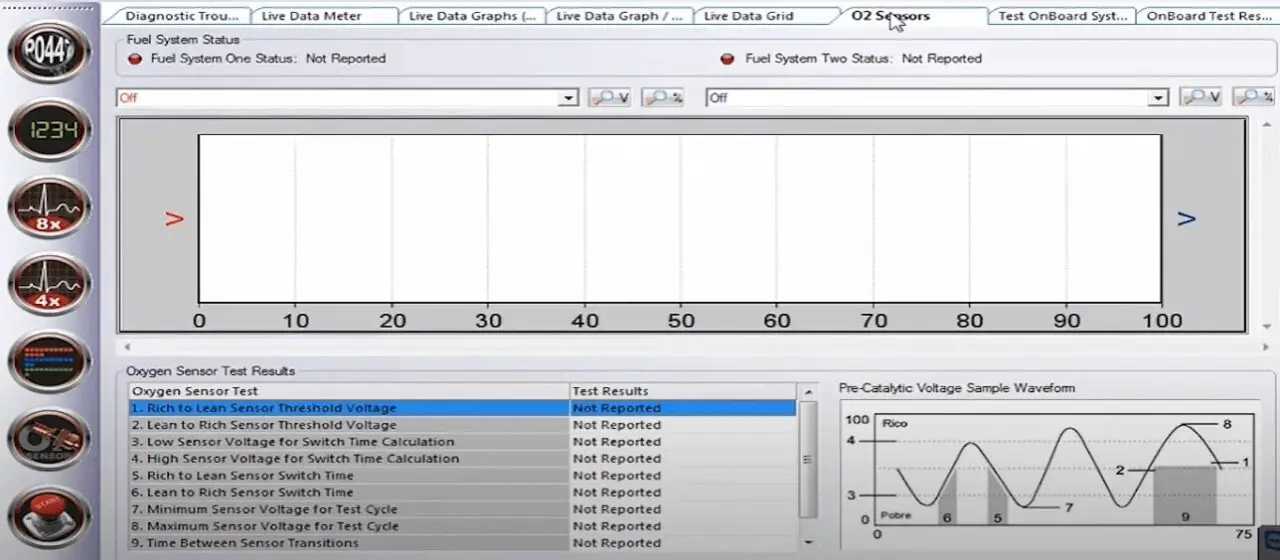 Now, if you're dealing with a vehicle that has two banks, you might think having only two oxygen sensors to work with is a bit of a bummer. 
It's like having a burger with only one patty, you know? 
Four oxygen sensors would be way better, as they would give you a more detailed and accurate picture of the vehicle's performance. 
So, if you need more in-depth diagnostics, you might find Autoenginuity's O2 sensor limitation a bit frustrating. 
But hey, it's still a great tool overall, so don't let that stop you from trying it!
Price
I have paid $1,300 for the Autoenginuity SP01, which includes the adapter and enhanced interfaces for US (Domestic) & Asian cars. Besides this package, you have one option for European vehicles, which is more expensive.
So, the price could be one of the biggest drawbacks of Autoenginuity. 
Compared to other scanners on the market, this software is not the best. But for the many benefits it can offer, this software's worth the investment. Autoenginuity can be your go-to if you prefer to perform your diagnosis on a large screen like a laptop. Furthermore, its active tests are one of the reasons making the price reasonable.
One more important note I have to mention here is you do not need to pay an annual fee to keep it working. Also, for the first 12 months, you can receive updates from the manufacturer. After that, a fee of $300 is required for Autoenginuity SP01 (the package I tested).
How To Set Up
Setting up Autoenginuity is a simple process that can be completed in a few easy steps. 
Firstly, you will need to purchase the software and download it to your computer. Once the download is complete, you should then install the software. 
During the installation process, you will be prompted to enter your license key and activate the software. After activation, you must connect the Autoenginuity device to your vehicle's diagnostic port, following the instructions in the manual. 
Finally, launch the Autoenginuity software and follow the on-screen instructions to start using the software and perform diagnostics on your vehicle. 
By following these steps, you can quickly and easily set up and start using the Autoenginuity software.
Key Takeaway
Although Autoenginuity is pricey compared with other OBD2 software, it offers many functions they don't have. Apart from engine and transmission, you can even scan ABS and airbag systems on cars. 
Also, its bi-directional control is the most worthy feature making a mechanic like me decide to try it. 
What's Next?
Which feature of Autoenginuity do you like the most? I'd love to hear your insights and experiences! 
Don't hesitate to ask if you're new to Autoenginuity and have questions.
I'm here to answer all of them.