Autel released the AP200C in 2020, a year after releasing the AP200. With two of the best DIYer car diagnostic tools in the market, it can be hard to choose between the two. 
So, if this is you, you are in the right place. In this article, we look at how the two Autel tools compare, some of their similarities so that in the end, you can make a wise purchase decision. Let's get started.
Autel AP200C vs. Autel AP200: Comparison Chart

Autel AP200C


Autel AP200

Customer Rating

Price

Weight
3.7 pounds
1.12 pounds
Dimensions
2.32 x 1.73 x 0.85 inches
2.33 x 1.91 x 0.97 inches
Operating SYstems
iOS, Android
iOS, Android
Vehicle Compatibility

OBDII Asian, U.S., and European
OBDII Asian, U.S., and European
Software/Adapter Compatibility
One car make software
All models
OBDII Functions
Full
Full
In-app purchases
Add service functions
Add vehicle makes
System Diagnosis
ABS, SRS
Full system
EPB Reset, Oil Reset
✔
✔
DPF Regeneration, SAS Calibration
✔
✔
Airbag reset
✔
--
ABS Bleeding
✔
✔
Battery Maintenance (BMS)
✔
✔
Electronic Throttle Position Reset
✔
✔
TPMS Reset, Gear Learning
--
✔
Fuel Injector Coding
--
✔
Pros
- It features all OBD II functions.
- The free version gives you access to all services and 19 special functions.

- Offers free ABS and SRS diagnostics for free in the first year.
- Allows you to save and print diagnostic results.
- It enables you to log the results to the Autel server for future reference.

Cons
- You have to pay an extra $21.99 to use it on any other car
- You have to pay for special functions such as EFB service.
- Relatively pricey.

Supported Vehicles
OBD2 cars, SUVs, 12V trucks
OBD2 cars, SUVs, 12V trucks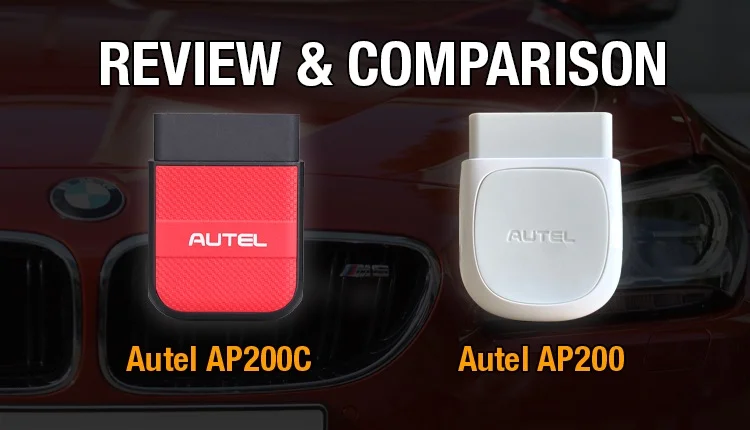 Autel AP200C vs. Autel AP200: What are the similarities 
Both the Autel AP200C and the Autel 200 are equipped with Bluetooth connectivity that allows for remote diagnosis. You can scan the car from a distance of 10 meters without a hitch so you can visually examine the vehicle's behavior as the diagnosis takes place.
Also, they are both compatible with Android and iOS devices. All you have to do is to download for free from Google Play Store and the Apple store. This means you can scan your car on the go, whether driving or at your garage. 
If you don't want to visit the Google store, you can download them via a QR code. In both, you can rest assured of easy navigation, a user-friendly interface, and well-structured instructions.
Another similarity is that they are compatible with numerous vehicle makes ranging from domestic USA and European to Asian cars. So, whether you own a Suzuki or Toyota, these tools got you sorted. 
Autel AP200C vs. Autel AP200: Key differences 
App and Updates 
The Autel AP200C is free for download, so you don't have to pay anything to access popular functions. However, you'll need to install the AP200 app to allow the diagnosis of compatible vehicles. It only works on Android and iOS smartphones and not tablets or iPads. 
And if you want to enjoy more vehicle diagnosis functions and services, you'll have to pay $39.99 each year after the first year. This allows you to access ABS and SRS services, ensuring your care stays healthy for long.
 The app also facilitates further in-depth diagnosis by allowing you to pay for functions such as throttle service, oil reset, EFB, SAS, DPF, and BMS service. As such, you'll have an easy time identifying the source of car malfunction, regardless of the system. Fortunately, it is cost-effective, costing you a mere $29.99. And when it comes to updates, you can do this for free whenever a new version is released.
On the other hand, the Autel AP200 app is also free to download for the first car. Luckily, it does not limit you to specific functions. Instead, you enjoy all OBD II functions and 19 services, making it an ideal option for DIYers since you don't have to pay to access crucial diagnostic features.
Furthermore, it enables you to conduct a timely diagnosis. Unlike the Autel AP200C, you'll have to pay $21.99 every year for any other car you want to work on. While this may seem expensive, you are guaranteed results since additional vehicles have to be compatible with the tool. Enjoy free lifetime updates to catch recent bugs in time. 
Features and functions 
When it comes to features and functions, both the Autel AP200C and Autel AP200 almost strike a similarity. Both can read and erase data, display live data, show vehicle information and status, and perform onboard monitoring. 
Also, you can perform a DTC lookup with both to better understand the cause of the malfunctioning system. Further, you can retrieve generic codes, manufacturer's specific codes, and pending codes with ease. Not to mention turning off the engine light.
With the Autel AP200, you can diagnose all systems ranging from the engine to the fuel system so you can scan for defects in time. On the other hand, the Autel AP200C only works with the ABS and SRS. 
Another striking difference is the number of special functions they offer. For the Autel AP200, you get all 25 service functions without paying a dime. However, the Autel AP200C requires you to pay $29.99 for add-on functions such as EFB, SAS calibration, DPF regeneration, and more.
Autel AP200C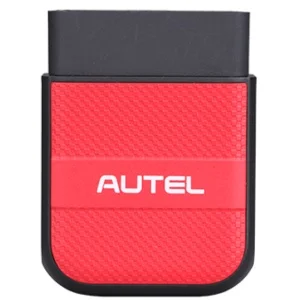 While this might seem inconvenient, it is, in fact, cost-effective since you only pay for the functions you need. Unlike the AP200, the AP200C allows you to save the diagnostic results in PDF form. You can send them to your mechanic for further analysis. Besides, you can even print them for future reference. 
Supported protocols 
The AP200C and AP200 support all the five OBD II protocols: SAE J1850 VPW, SAE J1850 PWM, ISO 9141-2, ISO 14230 KWP2000, and the ISO 15765-4/SAE J2480 (CAN).
Supported vehicle makes 
Both Autel car diagnostic tools cover a wide range of cars from Europe, Asia, and the USA. However, the AP200 will come with a one-make software meaning you can only use it on one car. That said, you can buy the software for any other vehicle you intend to diagnose. 
Autel AP200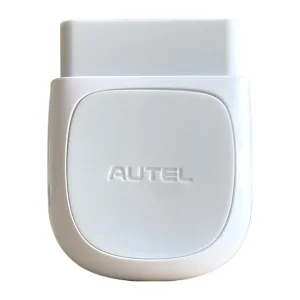 Warranty 
For peace of mind, the Autel AP200 and AP200C come with a one-year warranty. During this period, you can test their effectiveness and return them to the vendor for free replacement in case of malfunction. Further, the AP200C has a 30-day money-back guarantee, so you can return it if it does not meet your needs. 
User manual download 
Well, you can find Autel AP200C user manual in HERE
And, click HERE if you want to look for AP200 user manual
Which should you buy?
Well, the Autel AP200 has all the OBDII functions and can diagnose all systems. It comes with 25 special functions. However, it comes with only one car make software. This can limit the vehicles you can work with since you have to pay for every other one. 
On the other hand, the AP200C lets you work on any car make but with limited service functions. You have to pay to add more functions.
So, if you're working on many car models but need only some reset functions, get AP200C. 
Buy AP200 if you have just some car models but need many reset functions.
Autel AP200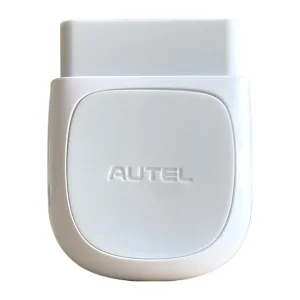 Autel AP200C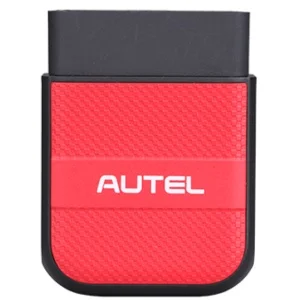 FAQ
Is the AP200C support Android and iOS and is the app free?
The AP200C is compatible with both iOS and Android smartphones. The app is also free to download from Google store and Apple store. 
Can I use the AP200 while driving?
Yes, you can use the AP200 diagnostic tool while you are driving.
Will I pay for the SRS and ABS function after the first year when using the AP200C?
Yes, the first year is free. However, you'll have to pay $39.99 annually after the first year.
What is the maximum distance between the car and the AP200C wireless diagnostic tool?
The AP200C Bluetooth scan tool can diagnose a vehicle at least 10 meters away.
Read more: Autel AP200M vs. AP200H vs. AP200: Should a newbie take it?