Autel AP200 is a compact wireless scanner that will diagnose your vehicle for both complex and basic faults. It comes with an app of its own for both iOS and Android platforms.
This scan tool supports full OBD2 functions, including CEL read/clear, graphical data, DTC, I/M readiness, O2 sensor test, VIN, CIN, CVN, and EVAP.
It also offers a variety of advanced functionalities such as Oil reset, EPB, ABS/SRS, SAS, DPF, and IMMO.
But before you buy it,
Let's compare it with the competitors today.
Autel AP200 vs. Bluedriver vs. FIXD: Comparison Table
| | | | |
| --- | --- | --- | --- |
| | Autel AP200 | Bluedriver | FIXD |
| Customer Rating | | | |
| Price | | | |
| Product Dimensions | 2.3" x 1.9" x 1" | 2.2" x 1.9" x 1" | 1.5" x 0.5" x 1.8" |
| Item Weight | 1.12oz | 2.08oz | 0.96oz |
| Reset CEL | ✔ | ✔ | ✔ |
| ABS/SRS | ✔ | ✔ (in a few brands only) | ✔ (in a few brands only) |
| Transmission codes | ✔ | ✔ (in a few brands only) | ✔ (in a few brands only) |
| Oil reset | ✔ | -- | -- |
| SAS | ✔ | -- | -- |
| BMS | ✔ | -- | -- |
| TPMS | ✔ | -- | ✔ (in a few brands only) |
| EPB | ✔ | -- | -- |
| DPF | ✔ | -- | -- |
| IMMO | ✔ | -- | -- |
| | | | |
Now let's dive into the details!!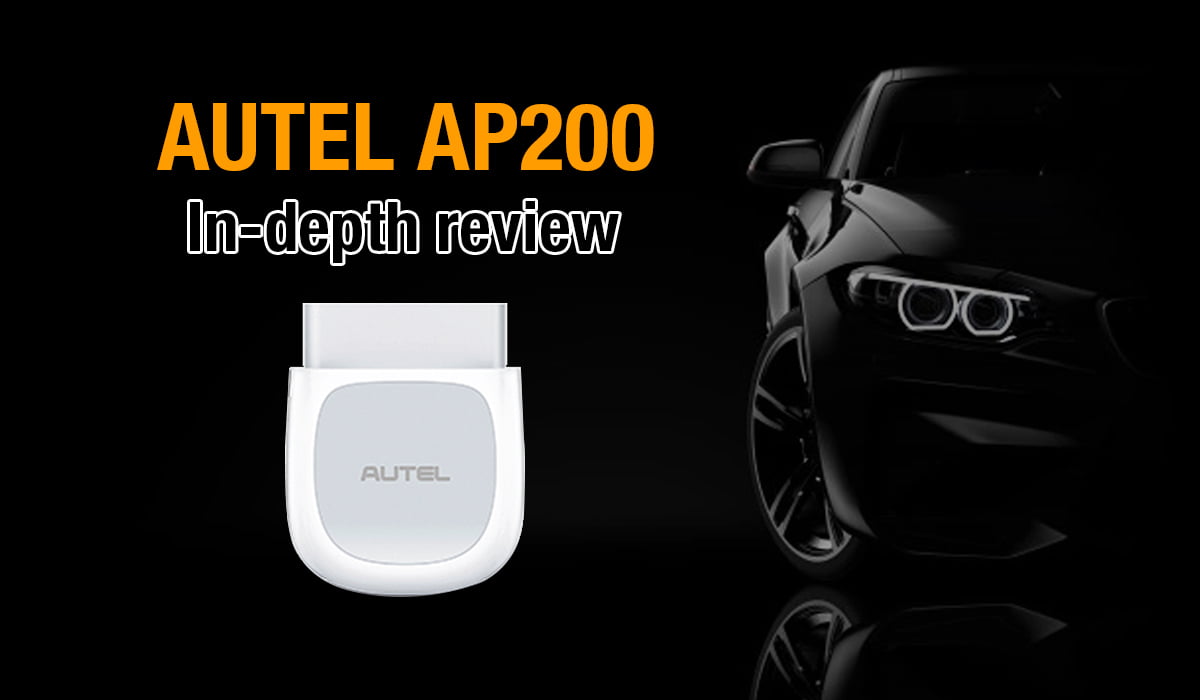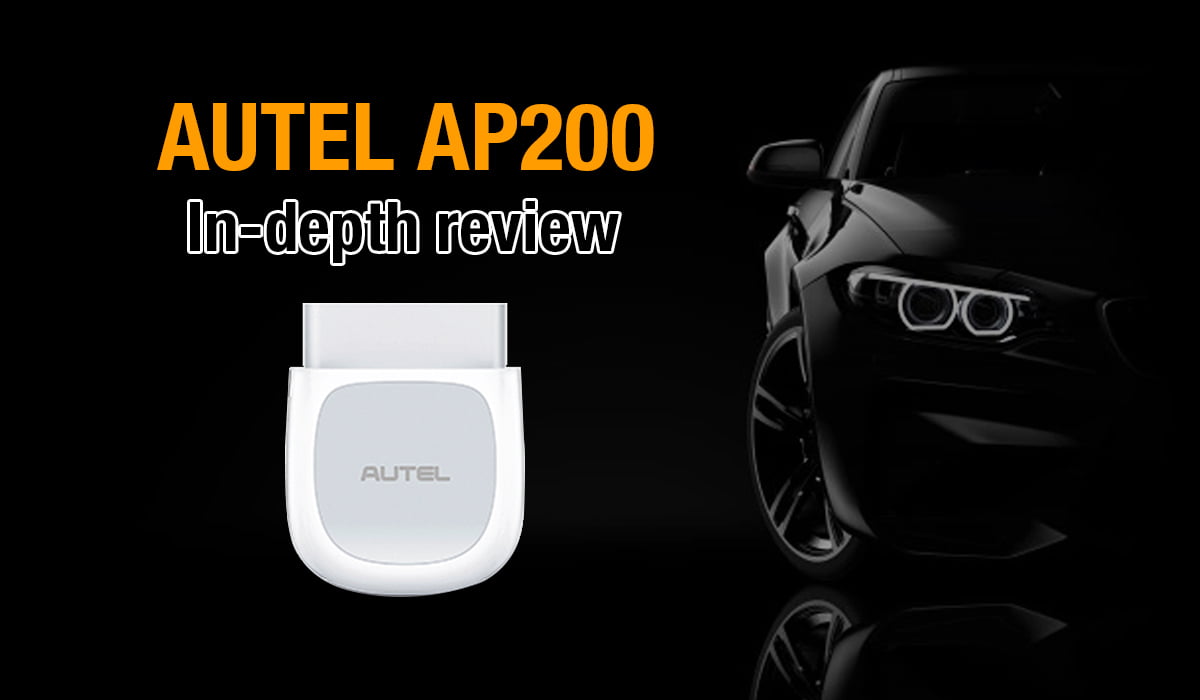 Autel AP200 In-depth Review
Autel AP200 offers 19 functionalities to help you diagnose various parts of your car, including the engine and transmission system. It supports Bluetooth connectivity and can be operated from both Android and iOS.
Features
Autel AP200: Full-system OBD2 Bluetooth Adapter
Autel AP200 is suitable for DIYers and car enthusiasts. It may not be a good option for pros since the app only supports one vehicle for free.
SAS Reset: There comes a time when you need to set the steering's position and align it with the front tires. This scanner will help you do that easily with the SAS reset feature.
It stores the position of the steering angle in the sensor (EEPROM). Hence, calibrating and resetting is just a click away.
TPMS Reset: Autel AP200 can read TPMS data and point out issues if there are any. Some of the most common problems include low pressure in the tires, slow wheel rotations, and poor wheel speed.
It has a dedicated TPMS sensor installed in each of the tires that work to catch faults. Moreover, you can also reset the TPMS after replacing one or all the tires with this beauty.
ABS/SRS: Both of these systems are crucial for your safety. ABS helps keep good tire traction on the road to avoid skidding while SRS (airbag system) deploys in case of an accident.
This scanner can read both ABS and SRS related issues. It can help you identify the problem with the DTC feature that makes it easy to understand where the problem is.
BMS Reset: You can keep tabs on your vehicle's battery by using this feature. Plus, it can also perform a battery reset.
Oil Reset: If the oil light in your car is illuminating, Autel AP200 will read the code and help you reset it once you've changed the oil.
EPB Reset: The scan tool can be used to activate or deactivate the brake system. This is required when you're changing the disc or pads in the system.
Moreover, it can read and reset almost all EPB related codes.
IMMO: This is another security feature that restricts unauthorized people from accessing your car. It lets you program a key fob that will turn the ignition on to ensure only you can start the vehicle.
DPF: The degenerate filter particle system can encounter numerous faults such as soot buildup, poor emission, etc.With Autel AP200, you will be able to read DPF codes to identify problems. If the problem is minor, you can resolve it yourself or take the vehicle to a mechanic.
Check Price at Amazon
Transmission Codes: Autel AP200 reads all kinds of transmission codes, and displays live data on your phone screen.
Basic Features: Basic features such as O2, EVAP test, CEL reset, active components test, I/M readiness tests, and graphical data are also available.
Vehicles Coverage
It supports all 1996 and later made American, European, and Asian vehicles including Chevrolet, Jeep, Ford, Honda, Toyota, Dodge, Nissan, and VW.
App & Update
You can download the AP200 app available on PlayStore and App Store. You can use it for free for the first time. However, you will need to pay $16 for Android and $22 for iOS per year to run it on a second vehicle.
Updates can be downloaded for free from the Autel website.
Pros
Various advanced service functions.
Updates are free for a lifetime.
Picks up car information automatically (Auto-VIN).
Keeps a record of previously tested vehicles.
Cons
Costly if you want to use on a second vehicle.
Who Is It For?
Autel AP200 is suitable for DIYers and car enthusiasts. It may not be a good option for pros since the app only supports one vehicle for free.
FAQS
I'm getting a vehicle link error. What should I do?
This error occurs when the MaxiApp AP200 fails to make a successful connection with the scanner. To correct this issue, make sure the ignition is on and ensure the DLC port's obd2 tool is correctly connected.
Turn the ignition off and wait for 10 seconds. Turn it back on and again wait for 10 seconds. The issue will be resolved now.
Will it be able to disable a lost key?
Yes, you will be able to program a replacement. However, the process can be a bit complicated.
What is the Bluetooth range?
It offers a range of 10m, which is pretty good.
Which is better: MD808 pro or Autel AP200?
Autel AP200 is better because it offers additional features, including IMMO and TPMS.
The Bottom Line
Autel AP200 is an ideal scan tool for people who want to diagnose their cars wirelessly. It will keep your vehicle in good shape and save you a lot of money by reducing trips to the mechanic.
Check Price at Amazon