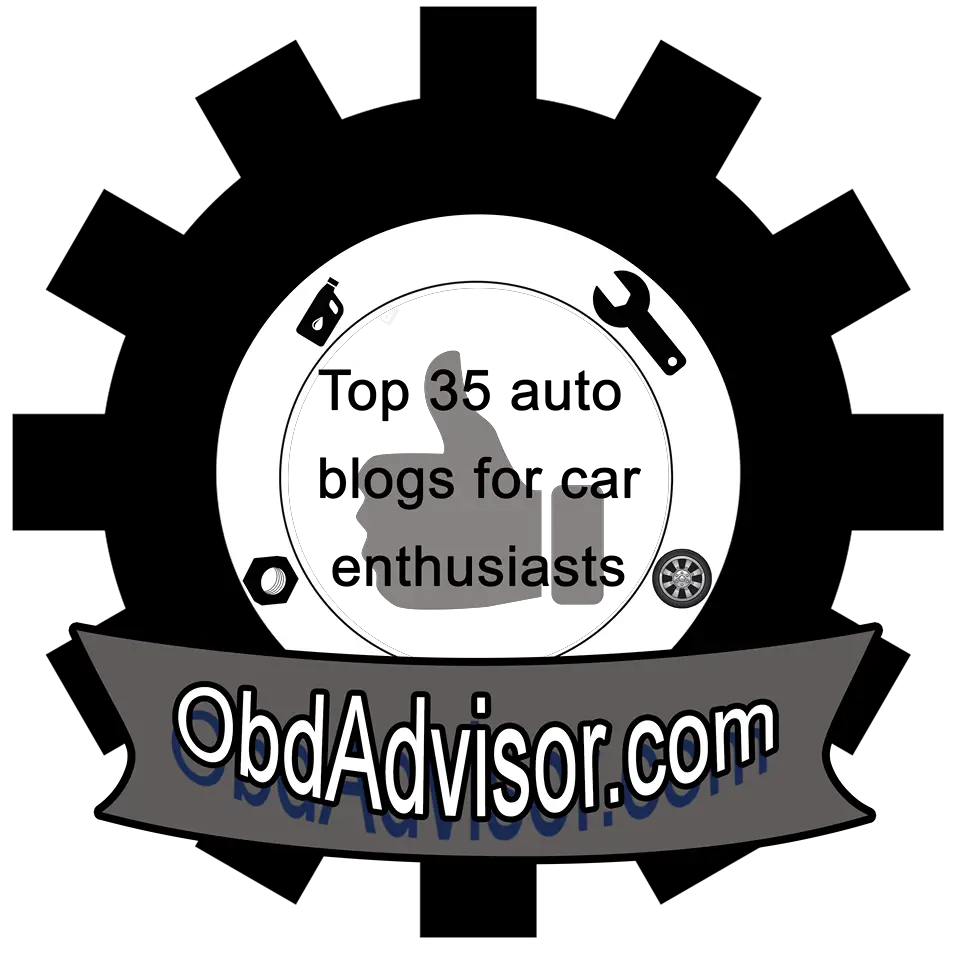 This is the list of Top 35 auto blogs that you, car enthusiasts, should visit. The auto blogs are divided into 6 groups as below:
Top 35 Auto Blogs For Car Enthusiasts
Let's take a look at the blogs in details!!
Independently owned auto blogs
This is an auto blog which gives the latest news on brand new car models. Auto blog also presents car reviews. Moreover, it shows the prices of both used and new cars.
One of the most popular car models today is the Chevrolet Corvette. Corvette Blogger contains information about the model, its specifications and statistics too.The blog also has new trends and technologies about the Corvette.
In this blog, they try their best to cater to all types of drivers, automobiles, and driving styles. Trucking Pro is dedicated to fleet owners and independent trucking contractors, while Weekend Warrior is a category made for the passionate adventure hobbyists, off-roaders, weekend racers & performance oriented guys and gals everywhere. It is the mission of this blog to improve your life as an evolving motorist & enthusiast.
The worlds of automobiles and design are symbiotic. Thus, Car Type explores the various car typographies used in brand logos as well as design languages used in various models. The auto blog also covers the latest innovations in the automobile world.
Are you interested in automotive history, if you are, then this blog is for you. My Car Quest: The Obsession covers a variety of car models. You can find details about past models and modern ones too. You can visit the blog and learn a lot.
Covering all sorts of car models, trends and latest technology, Off The Throttle is an encyclopedia of all matters automobile such as road signs, how to improve the performance of your car's audio system as well as car show reviews. You can visit the blog and increase your automotive knowledge.

This is a spot where car enthusiasts can stay updated on the most recent developments in the automobile industry. At Car News Cafe, they can discover new models, technologies, trends and overhauls in the world of motoring. The blog is quite user friendly.
Described as a combination of cars and coffee, this is a blog that brings all the latest from the world of automobiles to you. Automotive addicts brings car reviews, test drive data, discount price auto sales and event coverage. It is a comprehensive auto blog.
This is an automobile body repair shop website. At New Look Collision, you can find information about car body repairs, customer progress monitoring and diagnostic repair and maintenance. It also contains important advice on car insurance.
For stories and reports about car care by professionals and regular drivers, this is the blog to visit. Car Reviews and Care is a blog where you can find information about the latest trends and popular models. This auto blog also contains price guides and simple car care tips.
The latest car models, trends, and accessories are covered in Carwitter. This auto blog provides information about the latest models, concepts, and accessories in the automotive world. Furthermore, Carwitter provides car information to readers through a newsletter.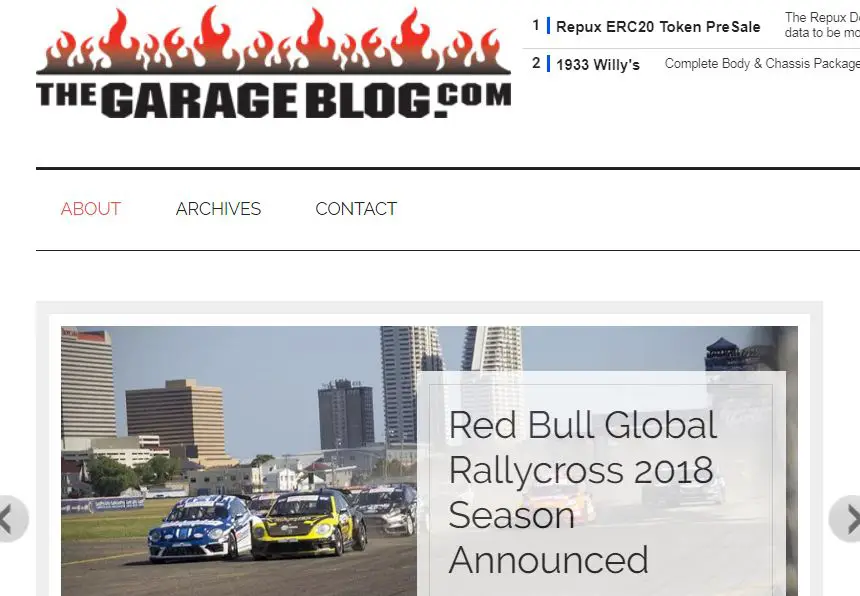 Automobile events, races, new releases, models, concepts and accessories are described in detail here. The Garage is an exceptional source of automobile information. There are vivid pictures and video in this auto blog.
This is a great source of information about brand new cars as well as the used ones. My Used Car Blog contains data about new models, vehicle maintenance, diagnosing car problems and tips on how to clean your car. There is a collection of pictures and video in the blog.
Corporate auto blogs
This is the go to online location for all the news about BMW cars. The blog contains information about old and new models of BMW cars, view test drives, see spy shots and review rumors. There is also information about new models and concepts too.
VW Vortex is developed specifically for fans and enthusiasts of the VW car brand. This blog contains information about the latest trends, technologies, models and reviews of VW cars. The site is easy to use and accessible too.
Chevrolet is a car brand under General Motors. In their line of cars, there are electric models such as the Chevy Volt. GM-Volt contains information about this electric car model and others too. You can visit the blog to see the latest in this automotive trend.
Small business auto blogs
Are you a fan of classic cars and want to buy one? Old Cars Online contains an inventory of thousands of cars for you to buy. You can search their classic car database by entering the make, model, price and location of the car you desire.
One of the most important tools in your garage is the air compressor because it can be used to power a nail gun, paint sprayer, tire pump and much more. Air Tool Guy is a blog which contains information about the latest and best air compressors. It also shows you where to buy them.
Those in search of car parts can visit this auto blog and get high quality products at great prices. Fast Parts Wales provides great products and excellent services at the most affordable prices. The blog also reports on automotive news in and around Wales.
Ran by a family, the Good Works Auto Repair shop is a comprehensive automobile fixing station. In addition to repairs, the shop is equipped to perform car diagnosis. Furthermore, they perform brake servicing, wheel alignment and emissions tracking too.
This is a one stop location for all your car repairs and servicing. You can schedule an appointment to visit the shop for servicing, wheel alignment and other forms of other automobile repair. This auto blog explains their services further.
For any fixes and repairs on your car, HB Auto and AC is a one-stop shop. The shop has a professional staff. Furthermore, they can fix your radiator, air conditioning system, engine cooling system among other parts.
Luxury auto blogs
For all enthusiasts of sports cars and their parts, this is the blog to visit. Sports Car Market contains volumes of information about various models of sports cars from the past and the present. You can view their classifieds, car profiles, resources and a store of accessories in this auto blog.
With brands such as Jaguar, Mini Cooper, Morris, Range Rover, Rolls Royce and Bentley being reviewed, this auto blog has everything about sports and luxury cars covered for you. British Sports Cars is a one-stop location for reviewing, learning and buying sports cars. See more opulence within its pages.
DIY auto blogs
For advice on how to maintain your car, this is the blog to visit. Tires Plus contains information about the best tires for your car, automobile maintenance, repair techniques and how to perform some repairs on your own. The blog is easy to read and understand.
This is an auto blog which contains information about how to fix or improve the condition of your car. Tool Nerds has information about the best tools and techniques. It also has reviews to help you work on your car better.
This is a website that contains information for car mechanics and enthusiasts of Do-It-Yourself car repair. Garage Wire covers the latest trends in mechanic accessories, equipment and tools. You can view the auto blog and learn something new.
Car advice blogs
Ladies can get car advice and guidance from this blog. Wheels for Women contains information about driving techniques, latest trends and automobile economics. it also has information on the latest models in the market.
For you to get the best automotive experience, it is important to know a lot about your car's systems and available accessories. Pro Car Reviews presents all this information in detail. You can learn about the best car alarms, subwoofers, OBD2 code readers, carports and much more within it.
This is a blog that delivers information about how to take great care of your car. Car Care has guidelines on how to schedule your next car service, make your car more environmentally-friendly and how to perform routine checks. It also has tips on how to drive safely.
For those who want to buy a car or upgrade the features of their current one, this blog provides a wealth of valuable information. The Car Expert contains information about buying cars, owning them and financing purchases. it also has the latest news about cars.
For the ultimate collection of driver advice tips and guidelines, Speed Final is the auto blog to visit. There, you can find guides about the best tire inflators to buy, water hose nozzles, tankless water heaters and car amplifiers too. It is a one-stop location for car accessories.
This is a blog which is dedicated to providing information about how to self-diagnose your car. Automotive Spaces contains advice on how to identify bad wheel bearings and cleaning car leather. It also has information about fuel injector cleaning.
For any question that you could possibly have about cars, this is the blog to visit. The Humble Mechanic is a one-stop location for answers on car repair. It also has Do-It-Yourself projects, reviews of mechanic's tools and advice on car models.
This is a blog that's all about RVs. Wheel On Road presents information and statistics about RVs, their parts, accessories and more. You can even learn how to buy your ideal RV through the auto blog.
The Bottom Line
As you may see, these are among the best auto blogs in the world. You can even find more auto blogs that suit you on some other sites. However, from my experience and point of view, the sites mentioned above are great for car enthusiasts.