ELM327 Mini is a blessing in today's time, where car issues have become frequent. A single trip to the mechanic can cost you several hundred dollars. ELM327 Mini Bluetooth adapter is meant to save your money by keeping your car in good shape.
It can perform various functionalities and supports many third-party apps that provide a bunch of useful features.
Now let's check out how it compares to two other adapters.

ELM327 Mini vs. BAFX vs. FIXD Comparison Table
| | | | |
| --- | --- | --- | --- |
| | ELM327 Mini | BAFX | FIXD |
| Customer Rating | | | |
| Price | | | |
| Product Dimension | 4.1" x 2.5" x 1.1" | 2.8" x 1.5" x 1" | 1.5" x 0.5" x 1.8" |
| Item Weight | 0.8oz | 2.88oz | 0.96oz |
| Reset CEL | ✔ | ✔ | ✔ |
| Freeze frame | ✔ | ✔ | ✔ |
| Live data | ✔ | ✔ | ✔ |
| DPF temp | ✔ | ✔ | ✖ |
| Coolant temp | ✔ | ✔ | ✖ |
| I/M readiness | ✔ | ✔ | ✔ |
| | | | |
Let's dive into the details: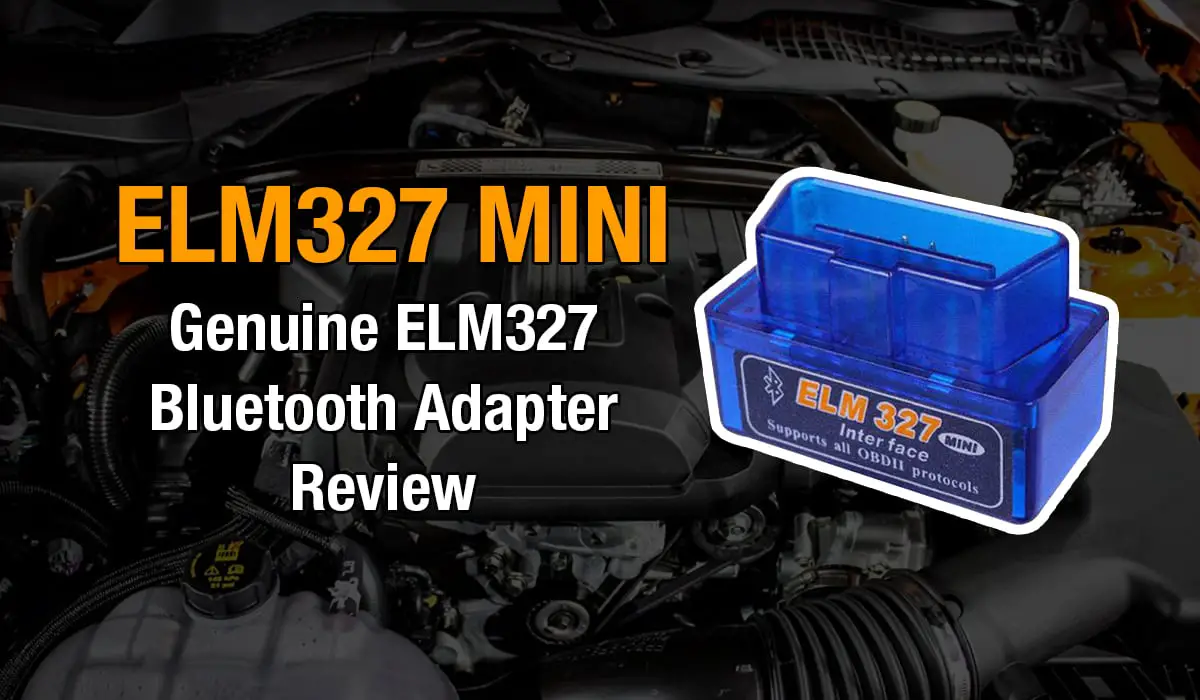 ELM327 Mini Review
ELM327 Mini: Genuine ELM327 Bluetooth Adapter
ELM327 mini is a blessing in today's time where car issues have become frequent.
This OBD2 scanner offers fantastic features and is also quite reliable. The best part about ELM327 Mini is that it can be controlled from any Android phone using a third-party app. You won't have to deal with wires, thanks to this functionality.
Features
Check Engine Light: The most common problem encountered in any vehicle is the engine light error code. It refers to one of the many engine problems and needs immediate attention.
ELM327 Mini is capable of reading CEL codes and tells you where and what the problem is. However, the scanner's code is complicated for a beginner to understand as it contains letters and digits.
Don't worry because the scanner has the popular DTC feature that explains codes in simple language for easy understanding. You will be able to grasp the issue independently and even solve problems without needing professional help.
Freeze Frame Data: This feature helps to keep the emission system of a vehicle in good shape. It's a screenshot that contains useful PID information for the shown DTC codes.
In other words, it saves the codes in the memory when a problem in the emission system occurs so that you can view a detailed side-by-side report on various codes.
You can also share this information with professionals for their inputs.
Live Data: With this feature, you will be able to determine how the vehicle performs as you drive. It gives a live data feed of your car using built-in sensors.
Ignition Response: It will tell you about the time taken to ignite the fuel mixture. A long delay indicates that the car has ignition problems.
Speed: Problems in the emission system can be picked by looking at the speed of the vehicle. If your car is running slower than usual, there could be a problem with the emission system. You can pull up live data on the speed sensor and see your car's running speed.
Revolution Per Minute: This information can help you gauge the overall condition of your vehicle.
Throttle Position: It shows data related to the engine air intake.
Mass Air Flow: There's a sensor inside the engine that reads the airflow that enters into the combustion engine. You can see this data live using ELM327 Mini.
Check Price at Amazon
Dashboard Customization: It can be frustrating to navigate through menus to reach a feature. If there's a feature that you've to use regularly, you can set it as a shortcut using the dashboard customization option.
It allows you to organize your most used features on the dashboard so that you can easily reach 'em.
Smog Test: The law requires all vehicles to pass the emissions inspection. You will be able to perform a smog test with the help of ELM327 to see if your car is emission ready or not.
Protocols Supported
It supports 9 OBD2 protocols including:
SAE J1850 PWM (41.6Kbaud)
SAE J1850 VPW (10.4Kbaud)
ISO 9141-2(5 baud init,10.4Kbaud)
ISO 14230-4 KWP (5 baud init,10.4 Kbaud)
ISO 14230-4 KWP (fast init,10.4 Kbaud)
ISO 15765-4 CAN (11bit ID,500 Kbaud)
ISO 15765-4 CAN (29bit ID,500 Kbaud)
ISO 15765-4 CAN (11bit ID,250 Kbaud)
ISO 15765-4 CAN (29bit ID,250 Kbaud
ELM327 Mini can run on all gasoline vehicles.
Vehicle Coverage
It supports all domestic and most foreign models manufactured in 1996 and later.
Pros
It supports Android, Symbian, Windows devices, and laptops.
3000 built-in reliable code explanations.
Uses only 12v from the car's battery.
Lightweight (over 1 ounce).
It supports many apps.
Cons
It does not support hybrid vehicles.
ELM327 Mini Apps Supported
It supports many third-party apps but let's look at some of the best options:
Torque Pro: Torque pro will let you use GPS, CEL code reading, DTCs, live data, etc. It can be downloaded from the Play Store for $5.
Torque Lite: This Android app offers many free features such as DTC explanation, CEL code reading, O2 sensor test, and live data. It's a free app with some paid features such as a GPS turbo boost gauge.
OBD Doctor: It will allow you to diagnose your car for engine code errors, emission tests. It shows DTC codes to understand a problem and resets the light when the issue is resolved.
Torque Pro is among the best as it offers a plethora of features, including live data, CEL, freeze frame, smog testing, and O2 testing. Plus, it takes little space and is easy to use.
FAQS
Will it support non-American vehicles?
Yes, it will. As long as the vehicle is a gasoline one and has a 16 PIN OBD2 port.
Which app is free to use?
You can download Torque Lite for free from the Play Store. However, the free version does not come with all the features.
Will It keep on draining the battery when plugged in?
Unfortunately, yes. Therefore, plug it out when not in use.
Check Price at Amazon