The warning lights on your Mini Cooper show the working conditions of various systems that make your car what it is. 
But have you ever wondered what those indicators mean?
In today's article, you'll get comprehensive information about Mini Cooper warning lights and indicators with a full list of Mini Cooper warning lights and meanings in an image and an E-book (FREE Download).
Let's get started!
Mini Cooper Warning Lights/Indicators and Meanings
Click the symbols for details if you want.
Now you know what your car is trying to tell you and have a better understanding of Mini Cooper dashboard lights.
But it can be challenging to remember exactly the name and meaning of each symbol, right?
No problem!
I've compiled the full list of Mini Cooper warning lights and indicators with their meanings in an image and a PDF E-book for you. 
Don't hesitate to download them for later use!

MINI COOPER WARNING LIGHTS AND INDICATORS
Get access to my full list of these dashboard lights and become a better driver.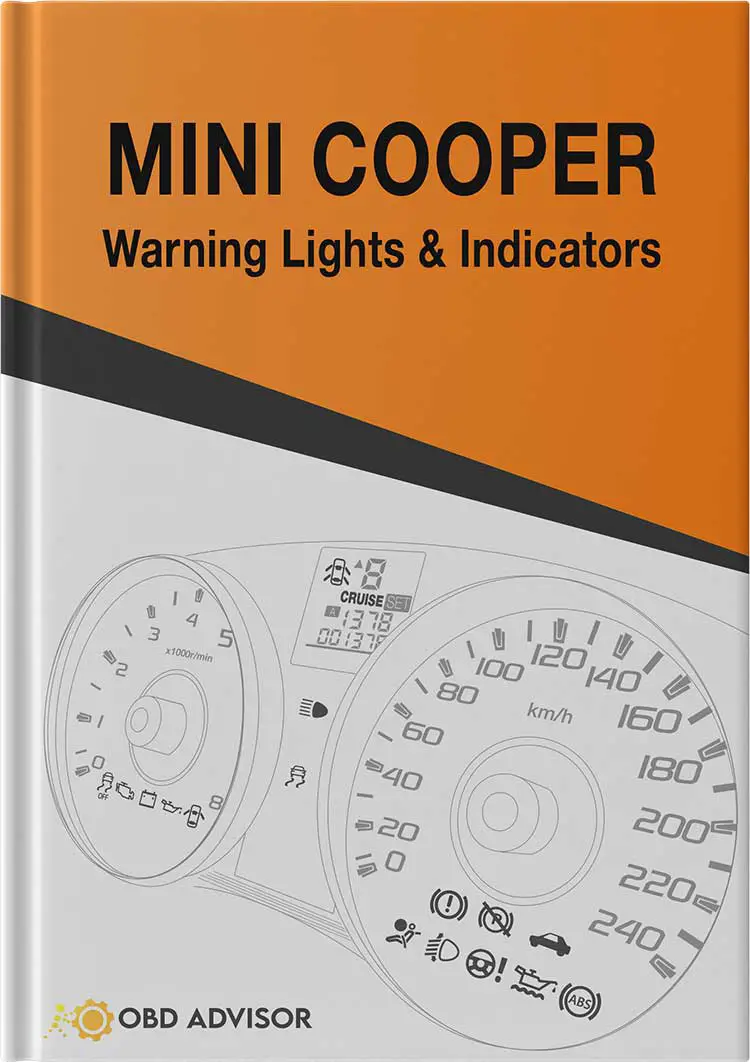 What's Next?
Mini Cooper has a way of communicating with the one behind the wheels. These dashboard symbols inform you of the conditions of various systems. 
REMEMBER, in case the dash symbols are green/blue, the issue is not serious and can be fixed by just restarting the vehicle's system or turning off that feature.
However, if your Mini cooper has a warning light on (red or yellow), stop everything. Because your safety is the most crucial thing.
And you may need a scan tool that can read fault codes before taking your car to a dealer or repair shop. 
The right scanner can save you thousands and thousands of dollars in maintenance costs by knowing what problems a car has.
Trust me!
Buying a scan tool is a worthwhile investment that every car owner needs.
Not sure which is the suitable diagnostic tool for your vehicle? 
Don't miss my review on the Best BMW/Mini Cooper OBD2 Scanners here.