Your Lexus dashboard symbols are sometimes displayed, but you don't know what they mean.
That's why I'm here.
Getting to know Lexus dashboard symbols and taking action when needed can be your life saver and others'. Maintenance costs and accident possibilities can be reduced as well.
This article will provide you with the FULL LIST of symbols that you can see on your Lexus dashboard and their meanings in an image and a PDF E-book. 
Let's take a closer look at the Lexus warning lights together!
Lexus Warning Lights/Indicators and Meanings
Click the symbols for details if you want.
Now you know what your car is trying to tell you and have a better understanding of Lexus dashboard lights.
But it can be challenging to remember exactly the name and meaning of each symbol, right?
No problem!
I've compiled the full list of Lexus warning lights and indicators with their meanings in an image and a PDF E-book for you. 
Don't hesitate to download them for later use:

LEXUS WARNING LIGHTS AND INDICATORS
Get access to my full list of these dashboard lights and become a better driver.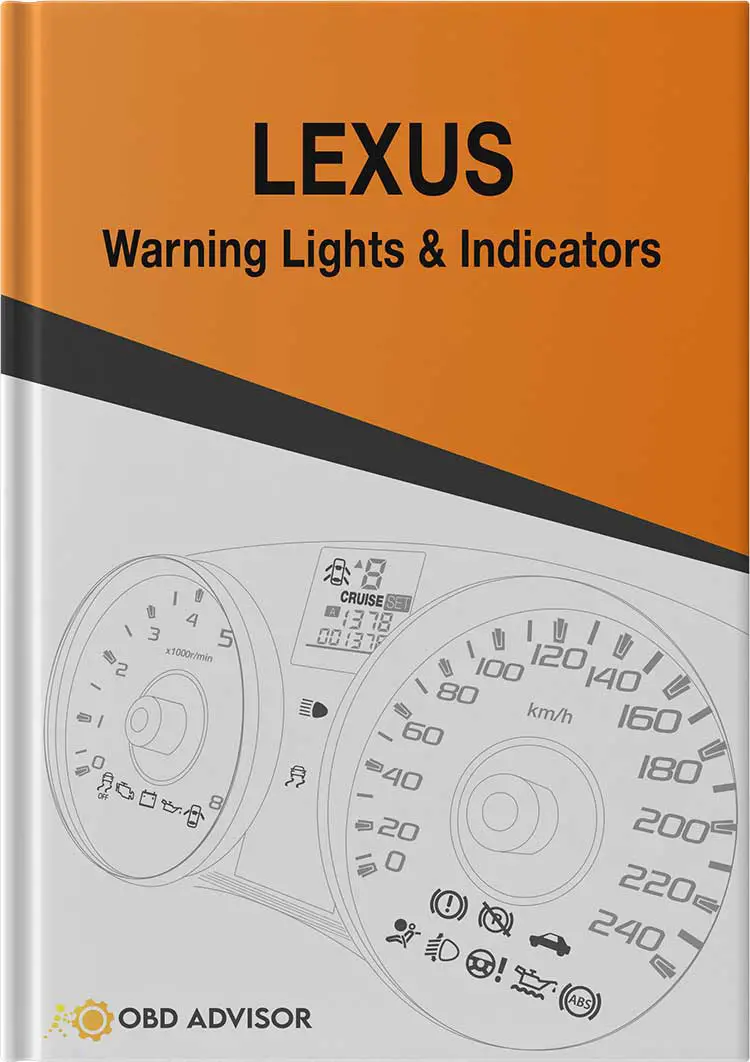 What's Next?
If you notice a warning light on your Lexus dashboard, you should get your car inspected by a mechanic.
Or you can self-check by using a scan tool.
In case you don't know which one is the suitable diagnostic tool for your Lexus, here is my in-depth review on the Best Toyota/Lexus OBD2/OBD1 Scanners. 
Remember to bring the scanner with you on road trips.